Description
Please join the Seattle U College of Science & Engineering on June 1st for our Masters of Software Engineering (MSE) Projects Day.
Graduating MSE students will reveal the results of yearlong industry-led projects. In addition, we will be celebrating 30 years of partnership with industry sponsors who provide opportunities for our students to apply their knowledge to real world challenges. Our Projects Day event will include presentations, demonstrations, poster sessions, and a reception. This event is free and open to the public, so come celebrate with us.
SCHEDULE
Engineering Atrium
6:00 pm–Social
Wyckoff Auditorium
6:30 pm–Keynote speaker–Rob Jasper, MSE Alumn '94
Manager at Pacific Northwest National Laboratory
7:30 pm–Student presentations
https://www.seattleu.edu/map/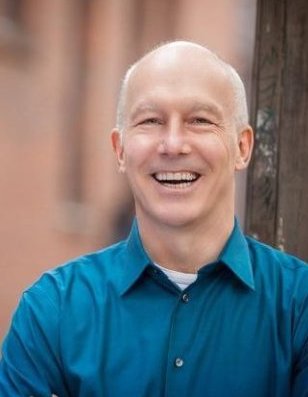 Rob Jasper is a manager in Pacific Northwest National Laboratory's National Security Directorate (NSD), Chief Scientist of the Analysis in Motion (AIM) streaming analytics initiative and lead for NDS's Innovation District Strategy.
Before joining PNNL, Rob served as Vice President of Data Sciences at compensation analytics provider PayScale where he developed search, analytics, and statistical models as well as managed the data sciences and company's IT operations. Prior to PayScale, Rob was Chief Technology Officer at Intelligent Results, developing the first SaaS-based machine learning and analytics platform. Intelligent Results was sold to Fortune 250 financial transactions provider First Data in 2007. At First Data, Rob was Vice President of Information Services and Chief Technology Officer of the Analytics Center of Excellence where he oversaw the design, development and support of over 20 products in the areas of fraud, analytics, and data solutions.
Additionally, Rob has served as Chief Scientist at Fizzylab, taught software engineering at Seattle University, and was a Research Manager at Boeing Research and Technology. He is an advisory board member for the University of Washington's Certificate Program in Big Data Technologies and Master of Software Engineering program advisory board at Seattle University. Rob received his Masters of Software Engineering from Seattle University.
Keynote Topic
Software models built using machine learning are becoming ubiquitous components of software systems. Algorithms that were once designed, programmed, tested and debugged by humans have been replaced by models that have been trained by data scientists. What does this mean for software engineering? Will software engineers be replaced by machines or does machine learning represent a new opportunity for software engineering professionals? In this talk, I will explain how the use of machine learning impacts software engineering as well as the challenges and opportunities for software engineering professionals.