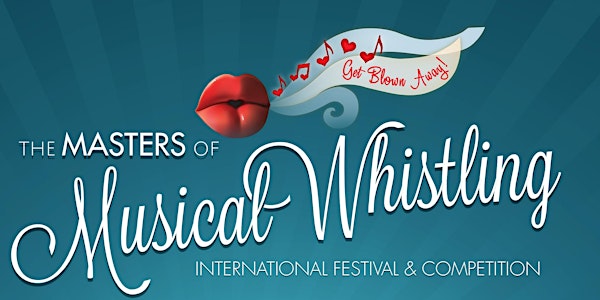 Masters of Musical Whistling International Festival and Competition 2019
Location
Pasadena Convention Center
300 E. Green Street
Pasadena, CA 91101
Description
The third biennial Masters of Musical Whistling International Festival and Competition will take place on August 23rd & 24th at the Pasadena Convention Center. Over 60 musical whistlers from 11 countries will meet and compete with popular and classical compositions to vie for the title of World Champion.
Get blown away with five competitive divisions including live band accompaniment, self-accompaniment, and other unique performances throughout the weekend. Tickets are also available for the Whistling Master Class, Whistlers Luncheon, and The International Concert of the Masters - starring mind-blowing world champions.
"Whistling is an ancient communicative device with unlimited artistic potential." says event producer, Carole Anne Kaufman, a two-time whistling world champion known around the world as the Whistling Diva.
Special discounts, VIP, and All-Day passes are available here on Eventbrite. For more information, visit our website: https://www.mastersofwhistling.com/.
FRIDAY
10:30am - 12:30pm
WHISTLING MASTER CLASS
1:00pm - 3:30pm
WHISTLING KARAOKE LUNCHEON
Meet and Tweet with the Whistlers
Includes: Lunch and Karaoke Whistling Jam
4:00pm - 5:30pm
STAGE 1 COMPETITION
Whistlers new to competitive whistling.
7:00pm - 8:00 PM
ALLIED ARTS COMPETITION CONCERT
Whistling with other art forms or artists
8:30pm - 10:00pm
INTERNATIONAL CONCERT OF THE MASTERS
Starring celebrated world champions.
SATURDAY
9:00am - 2:00pm
STAGE 2 & 3 PRE-RECORDED COMPETITION CONCERT
3:30pm - 5:00 pm
SELF ACCOMPANIMENT COMPETITION CONCERT
5:30pm - 7:00pm
LIVE BAND COMPETITION CONCERT
8:00pm
AWARDS CEREMONY