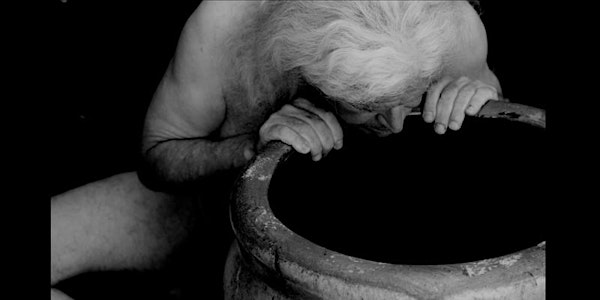 Masters & Mavericks Workshop: HOLADAY MASON: GATHERING IMAGERY FROM THE INT...
Event Information
Location
Beyond Baroque Literary Arts Center
681 N. Venice Blvd
Venice, CA 90291
Description
A GENERATIVE WORKSHOP: GATHERING IMAGERY FROM THE INTERNAL WELL
with Holaday Mason
One of Beyond Baroque's favorite poets presents a special one-day workshop at Beyond Baroque!
This workshop is designed to help writers of all stages travel into their internal emotional worlds in order to retrieve imagery from less conscious aspects of the mind & heart. The workshop will involve guided meditations, breath & sound work, and selected readings, all with goal of entering into deeper, less daily terrains of our psyches.

After the meditations, participants will be producing raw material from which they will be able to mine work. We will be sharing the raw material without feedback.

There will also be (time allowing), a period of walking meditation at the end of which participants will again have time to write their impressions. The primary goal is to learn some basic trance & meditative practices that can loosen new material & to generate surprising, novel, profoundly personal imagery & insights which each writer can continue to work with beyond this session.

About Holaday Mason:
Holaday Mason is the author of five collections of poetry, "Towards the Forest" & "Dissolve" (University of Minnesota, New River Press 2007, 2011)," Light Spilling From Its Own Cup" (Inevitable Press, 1999) & "Interlude" (Far Star Fire Press, 2001). "The Red Bowl: a Fable in Poems" was published by Red Hen Press . "The "She" Series, A Venice Correspondence" (with Sarah Maclay) was published by What Books in Fall 2016. "The Weaver's Body" was a finalist & won honorable mention for the 2014 Dorset Prize, and her chapbook "Transparency" was a finalist for the Snowbound prize in 2015. A Pushcart nominee, her work has been published in Poetry International, American Literary Review, Pool, Smartish Pace, Runes, Solo, The River Styx, The Spoon River Review, The Laurel Review, Spillway. She worked as co-editor of Echo 681, was the poetry editor of Mentalshoes.com & her photography has graced many websites and books.
Mason has a degree in Clinical Psychology from Antioch University. She has been a transpersonal, analytic psychotherapist in private practice since 1993. Her work has been called " Shaman-analysis" by some, because she respectfully employs both classic Eurocentric methods of uncovering & transforming unconscious material (somskaras) & shadows with older earth based wisdoms & eastern philosophies in the work of deep soul excavation. In addition to her private practice work, she leads focused generative therapeutic/tantric writing workshops that focus on mining the imaginal & inner worlds for information in the combined service of healing ourselves & making art.
She lives in Venice, California.
She lives in Venice, California.
REGISTRATION REQUIRED
General Registration $50
Members $35
Snacks & Drinks provided.
Date and time
Location
Beyond Baroque Literary Arts Center
681 N. Venice Blvd
Venice, CA 90291