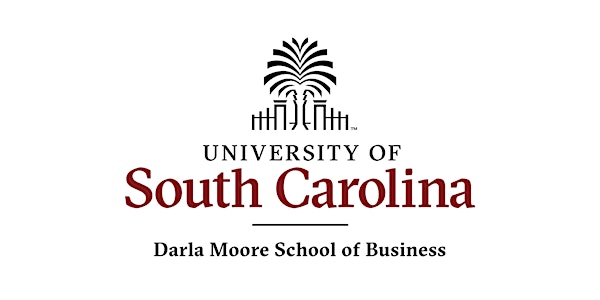 Master's Hooding Celebration - December 11, 2022
December Master's Hooding Ceremony will be held at 2 p.m. Sunday, Dec. 11
When and where
Location
Darla Moore School of Business Room 334 Darla Moore School of Business Columbia, SC 29208
About this event
We are at capacity for our 2022 fall Hooding ceremony we invite you to watch the livestream at: https://moore-sc-edu.zoom.us/j/99566225443?pwd=TDFPOGtKTVRhaU9CVHdVZENDcFZkQT09#success
About the Moore School Ceremony
The Dec. 2022 Master's Hooding Ceremony will be held at 2 p.m. on Sunday, Dec. 11th, at the Darla Moore School of Business. Anyone graduating in December is invited to participate in this ceremony.  
There will be a reception immediately following the ceremony.
Due to limit capacity students are allowed a max of 4 guests. The ceremony will be livestreamed for those who are unable to attend. Please click the link below to join the webinar: Livestream Link (Ctrl & Click will take you directly to the link.)
Students must arrive by 1:15 p.m. in the SONOCO Pavilion. Please read graduation instruction sent to you by your program managers.
Guests should go directly into the W. W. Hootie Johnson Performance Hall. (Level 1, Room 101) No printable tickets are necessary for admission.
Additional information will be provided by your program director.
About the University Commencement Ceremony
The University Commencement Exercises will be held on Monday, Dec. 11, at 2:30 pm.  This is a university-wide event and includes graduates from all UofSC degree programs.  Many students attend the Moore School hooding ceremony in lieu the UofSC commencement exercises, but you are certainly welcome to attend both. More information about the University ceremony can be found http://commencement.sc.edu.