Scale your business mind, money, and momentum successfully with a virtual MASTERMIND collaboration with accountability and support
About this event
Scaling your business doesn't have to be hard!
Successfully growing your business takes time, attention, focus, and accountability!
Accountability - keep track of your goals and progress.
Encouragement - celebrate your wins and accomplishments at each meeting.
Focus - stay on track with your stated goals and intentions.
Inspiration - work with others having similar goals
Momentum -discover that internal drive to keep you motivated and moving forward.
Feedback - masterminds provide a space for expanding your ideas with like-mind business professionals
The group will meet 2x per week through Zoom on Tuesday's & Thursday's at 1:00 PM ET (recorded)
Tuesday's focus on strategies and tactics with Q&A lead by Melissa with each member having the floor for 15-20 minutes
Thursday's training focus on mindset to allow memebers to release and discuss what might be keeping you stuck or up at night.
Melissa will also be provdiing additional high-level coaching thoughtout the six weeks.
A private Facebook group will be set up for the replays, questions and additional converation for the members to get additional support.
Additional details will be sent upco the completion of your registration and payment.
Questions email info@findyourowndrive.com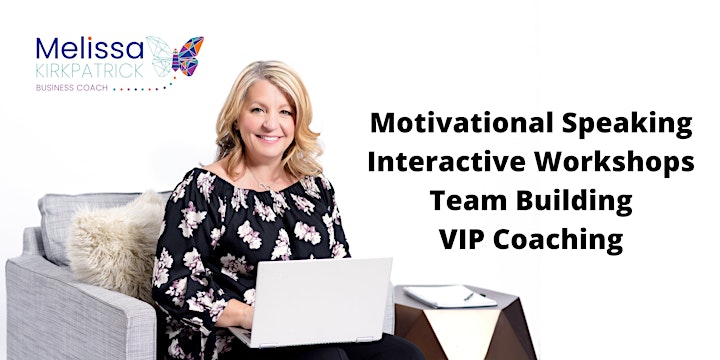 Organizer of MASTERMIND to Scale Your Business Successfully
Melissa Kirkpatrick's love for learning and confidence in teaching inspired her to expand her horizons in ways she never imagined. From enrolling in college at the age of 30 to fulfill a passion for becoming a high school business teacher to owning/operating two public golf courses in her 40s, Melissa knows what it takes to overcome obstacles and push for success.
Melissa, now a sought-after transformational Business Coach and motivational speaker, who thrives upon the success of those she works with and prides herself in helping them to alleviate stress and build confidence to succeed in all areas of life.
She boldly steps up as a leader and role model by speaking in person for organizations, guest speaking for virtual summits and podcasts, and working with clients one to one and in groups.
She's been featured in Cincy Magazine, CincyChic online magazine, and the Business & Life Coach weekly columnist for CincyChic, a lifestyle publication for women in Greater Cincinnati.
Melissa has been published in collaboration books and is the author of the impactful self-help book "5 Steps to Your Own D.R.I.V.E.". This year, Melissa was awarded the Life Coach Winner for the BEST IN CHIC - Reader's Choice Awards 2021.