Description
You are invited to an Agent Mastermind:
The Six Personal Perspectives
Masterminds bring together an exclusive community to share knowledge and effort in a spirit of harmony to help solve problems. This event is a part of KWCC's Month of Meaningful Masterminds, a series of powerful masterminds/networking sessions which will provide you with an opportunity to collaborate, extend your network and think bigger.
Specifically, this Mastermind will focus on The Six Personal Perspectives. The Six Personal Perspectives were developed by Gary Keller as he asked the question, "What is it that differentiates those that achieve at the highest level from those who don't seem to accomplish as much?" What he found out, as a result of massive amounts of research, was that all high achievers have a certain mindset in common. This mindset is a set of attitudes that they deploy when they approach or attack life and business.
Please come prepared with questions and be ready to share ideas. Delicious refreshments will be served! All are welcome, regardless of brokerage affiliation.
Instructor:
Matt Teter is a KW MAPS Coach and co-Team Leader of The Regina Enriquez-Teter Team at Keller Williams Center City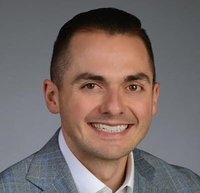 Matt's role on the Regina Enriquez-Teter Team focuses on business development, researching investment opportunities for the team, hiring, training and education. From 2013 until 2017, Matt was the Team Leader of Keller Williams Washington Township. He and his team grew that office from launch to number one in the local board of realtors and number five out of 2500 offices in the Multiple Listing Service. Matt also coaches Keller Williams leaders to grow their businesses into billion dollar companies. In his free time, which he is sure to time block, he enjoys playing golf, running and traveling with his wife, Regina.
SPECIAL THANKS TO OUR SPONSORS: