Description
You are invited to an Agent Mastermind:
The 5 Secret Keys for Profitable Investor-Agents
Masterminds bring together an exclusive community to share knowledge and effort in a spirit of harmony to help solve problems. This event is a part of KWCC's Month of Meaningful Masterminds, a series of powerful masterminds/networking sessions which will provide you with an opportunity to collaborate, extend your network and think bigger.
Specifically, this Mastermind will focus on investor-agent relationships & strategies. Working with Investors and developers can be very lucrative as can Investing in Real Estate yourself as an Agent Investor. Come and Learn how to add 6 figures to your bottom line in as little as 6 months using proven strategies taught by an Investor master - Gary Wilson.
Please come prepared with questions and be ready to share ideas. Lunch will be served prior to the Mastermind! All are welcome, regardless of brokerage affiliation.
Featured Speaker:
Gary Wilson is the Founder | Owner of My Investment Services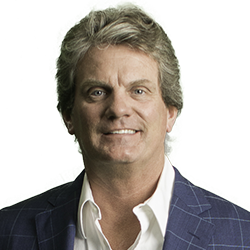 At age 40, retired as Corporate Vice-President, Mergers & Acquisitions in National Banking;
* In first 6 months after earning real estate license, created 6 figure income working with Investors;
* Completed over 100 transactions per year consistently every year without a sales team or assistant, with virtually no marketing costs;
*Traded over 3,000 Investment properties in less than 5 years;
* Developed five real estate holding companies, owning more than 250 Rental Units;
* Self-made multi-millionaire by building a real estate enterprise including: brokerage, rental management, investment services, settlement services, and appraisal services;
* Award winner and accepted into Andron Apiphenon Order of Excellence for Real Estate;
* Author of FIVE Real Estate Investment books:
Rental Profits Without The Pain
Flipping For Profits Without The Risk
Turning Rental Problems into Real Estate Profits
Wholesaling For Profits so Everybody Wins
Investor Agent, Make More Money Not More Work
* Founder, Trainer and Coach of Path to Profit System, teaching more than 8,000 Agents and Investors;
* Students of the Path to Profit Systems have gone on to create fortunes in brokerage, property management, and by applying multiple investment strategies including flipping, wholesaling, and acquiring rentals;
* Appeared on OVER 100 national and local media outlets including: CBS, FOX News, NBC, ABC, Business Week, iTunes
SPECIAL THANKS TO OUR SPONSORS: