Mastermind St. Louis - February Edition 2016

Thursday, February 18, 2016 from 10:00 AM to 11:30 AM (CST)
Event Details

What is it?
A 1.5 hour investment of time once per month with solid, measurable returns, Mastermind St. Louis is a FREE event for people who want to grow personally and professionally. It's usually held mid-morning (10:00-11:30am) on the 3rd Thursday of each month, and is structured as follows:
MEET AND GREET: Connecting with other like-minded professionals.
RADICALLY REFERABLE CHARACTERISTICS: Tactics for personal & professional growth.
PRACTICAL WISDOM: Communication strategies to increase social capital & referrals.
But, really, it's so much more than structure and format...it's a personal and professional growth event that energizes, encourages, and empowers. Mastermind St. Louis provides the tools and confidence to transform the way you think about—and do—business. It's educational, but pragmatic; inspiring, but practical; engaging and interactive.
What will you learn?
Using concepts from a variety of sources, the content for these events centers on how to transition relationships to referrals. Sessions answer questions like:
~ How can I become a person of influence within my industry?
~ Can I still maintain my true personality and create a referral network?
~ What can I do to build upon my strengths that will yield results?
~ How can I regain passion for my profession?
~ What communication best practices can improve both my personal & professional relationships?
~ Is it possible to achieve and sustain success without working in, or on, my business 24/7?

FAQs
Is the event really FREE to attend?
Yes, the event has always been FREE to attend, and still is through General Admission seating. The economy continues to present challenges for many, and the topics, strategies, and connections at this event have the ability to make a difference. We don't want the cost of a ticket to prevent anyone from attending.
What are the seating arrangements?
General Admission tickets are free and seats are filled on a first come, first serve basis. Some events, depending on turnout, may be standing room only. You can get advance access to seats (along with other perks) by signing up for an Ambassador Membership, payable through a monthly subscription. Extremely limited table seating is also available as an option for purchase through Eventbrite.
Is it ok to bring a co-worker or partner?
Of course! The main reason this event was created was to bring like-minded business professionals together!
We're grateful for our premier sponsors: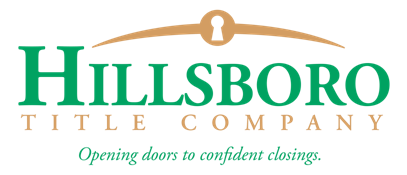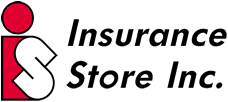 ---

VIEW AND REGISTER FOR OTHER BRIAN K. MCRAE EVENTS AT:
Organizer
Brian McRae is the Leader and Facilitator of Mastermind St. Louis, a monthly networking and educational event designed to help business owners, sales professionals, and entrepreneurs connect and have shared learning experience.  He is a Senior Vice President at Central Bank of St. Louis. He has spent the last 15 years in the mortgage industry as a Certified Mortgage Planning Specialist, building a successful referral driven practice. He has been recognized in the Top 1% of Mortgage Originators in the country and was selected as one of the "Top 100 St. Louisans To Know and Succeed in Business". His passions are personal growth, professional development, and making a difference in the lives of others. As a public speaker, trainer and coach, he is helping clients across the country build better businesses by becoming radically referable.
Mastermind St. Louis - February Edition 2016