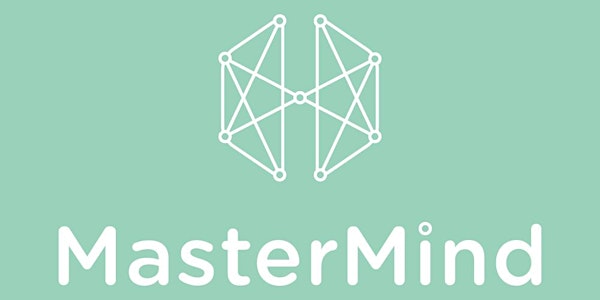 MasterMind Final Conference
When and where
Location
La Pedrera - Casa Milà Provença, 261-265 08008 Barcelona Spain
Description
MasterMind Final Conference
La Pedrera – Barcelona
The MasterMind Final Conference will mark the culmination of the project with the unveiling of results from three years of dedicated work towards paving the way for high quality depression treatment to become more widely available. But it doesn't stop there. The results will be put into the political, clinical, and organisational perspectives of eMental health deployment – beyond the natural limits of an EU project – and will form the basis for a broad-spectrum debate about the future of mental health. High level speakers from policy, research, interest organisations, and more, will enrich the discussions with their individual perspectives.
Highlights
One-day event organised around keynote speakers and round tables

Deployment and sustainability of e-mentalheath services at the centre of the

debate

Agenda promoting open discussion amongst participant
AGENDA
08:00 - 09:00 Registration
09:00 - 09:05 Welcome to the Conference
Institutional opening by Ernest Maragall, President of Fundació Catalunya Europa and former Member of the European Parliament
09:05 - 09:15 The objectives of the conference
Presentation of the agenda by the moderator
Antoni Dedeu. Director of the Agency for Health Quality and Assessment of Catalonia - AQuAS.
09:15 - 10:00 Deploying eMental health at scale: "The What"
MasterMind, its results, and the way forward
Claus Duedal Pedersen. MasterMind Coordinator. Chief Consultant. CIMT (Centre for Innovative Medical Technology), OUH, Denmark
Heleen Riper. Full Professor eMental-Health/ Clinical Psychology. VU Amsterdam
10:00 - 10:45 Keynote speaker. MasterMind in a global perspective
Alexander Kalache. President of the International Longevity Centre Brazil
11:15 - 12:15 Round table 1 - "The why": Why eMental health? The point of view of the stakeholders
Ministries: its importance from a political perspective and the political expectations. Ionela Petrea. Head - Department Trimbos International and member of the Joint Action in Mental health
Societal researcher: its relevance from a societal and economic standpoint. Geraldine Bienkowski.Associate Director (Psychology). Lead for Psychological Therapies. NHS Education for Scotland.
Health professionals: its significance from a clinical perspective. Morten Sodemann. Professor in Global and Migrant Health, Center for Global Health, Clinical Institute.
12:15 - 13:00 Round table2-"The how":What does it take to implement eMental health in routine practice
Project findings: barriers and facilitators identified. Christiaan Vis (VUA, Netherlands), MasterMind scientific coordinator.
Health professionals: how does eMental health fit with daily care practice?. Nils Kolstrup (NST, Norway); GP, health professional, Anneke van Schaik (GGZInGeest, Netherlands) health professional
Patient needs: who benefits? Erik van der Eycken (Gamian, Belgium) patient perspective.
Research: where to go next? Christiaam Vis (VUA, Netherlands), MasterMind scientific coordinator
13:00 - 14:00 Lunch
14:00 - 15:30 Round table 3 - "From here to where?": Instruments for further deployment
Overview of project reach and the proposed instruments. Claus DuedalPedersen
The EC facing the deployment . Miguel Gonzalez-Sancho. Head of Unit - Unit H3 – e- Health, Well-being and Ageing DG CONNECT (Communications Networks, Content and Technology).European Commission.
The WHO: where eMental health has an impact and value. Clayton Hamilton. eHealth Regional Focal Point for the European Region at World Health Organization
Cities and global challenges. Pilar Solanes. Head of Department of Health. Barcelona City Council.
The opportunities for the regions. Vicente Rodriguez Saez. Deputy Head of Unit. D1. Territorial Cooperation. DG Region, European Commission.
15:30 - 16:15 Round table 4 – "The Here and Now"
An overview of the practical organisation and implementation of iCBT in European pioneer countries. Marie Paldam Folker. Team Lead, Centre for Telepsychiatry, Mental Health Services in the Region of Southern Denmark.
The expectations and demands of a patient. Raquel Rebollo and Xavi Granda. Patient and caregiver.
16:15 - 16:30 Final conclusion and wrap-up. Claus Duedal Pedersen
16:30 Closing cocktail
For any enquiry, please contact the conference secretariat at: central@ecomit.net