Description
Grow your network in a fun, relaxed atmosphere. Appetizers and beverages will be served.
This is a free event.
Register through Eventbrite and be entered in a raffle to win a 7 day trip to Jamaica, Cancun or Costa Rica!
All proceeds support the Jordan Michael Filler Foundation, a 501(c)(3) organization that was established to take Jordan's fight with heroin addiction out from behind closed doors, into the spotlight, to create awareness of drug addiction. Through educating children and their parents, primarily through schools; working with legislators to improve privacy laws to enable treatment providers to work more effectively with families; and expanding a program called "text a tip," which provides students an opportunity to anonomously get help for themselves or others, the Foundation will make a difference in the prevention and treatment of substance abuse (including heroin).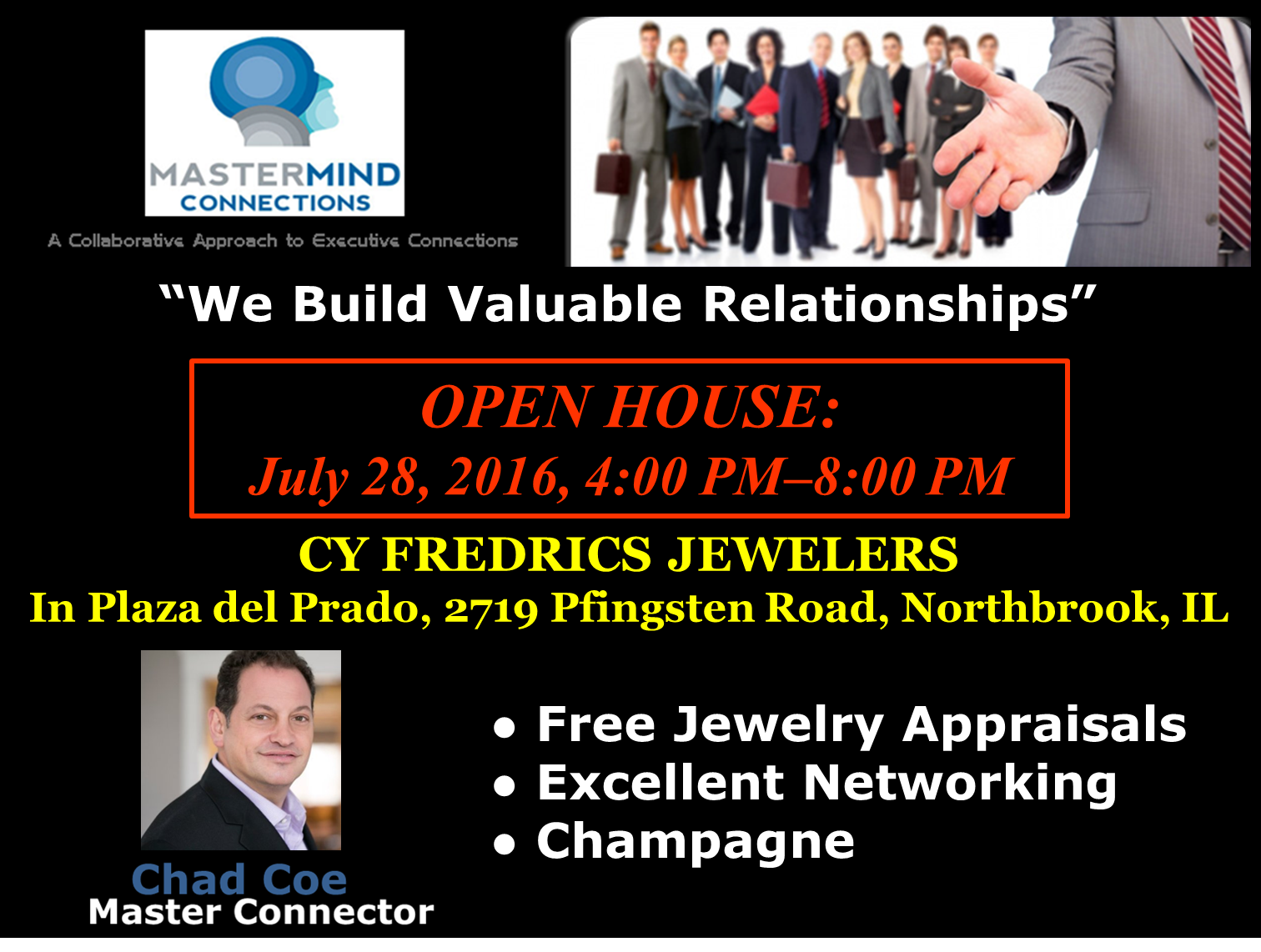 From the simple to the spectacular, RelEvent Productions can provide the event support services to help make your next event RelEvent. We specialize in day of event services through full event planning. Call 847-975-9040