Description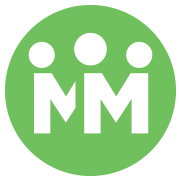 Mastermind group (noun): According to Napoleon Hill, a Mastermind Group is "the coordination of knowledge and effort of two or more people who work toward a definite purpose, in the spirit of harmony." This event takes that definition one step further.
Mastermind Baltimore is an event for people who want to authentically and intentionally grow personally and professionally.
---
Mastermind Baltimore is an informal meeting of sales professionals that gather to discuss referral strategies and a generosity-based business model. You will hear from peers as they share their own personal success stories, how they implemented referral strategies, and how they overcame challenges.
What will you learn?
Using concepts from a variety of sources, including Michael Maher's #1 International Bestseller, (7L) The Seven Levels of Communication, the content for these events centers on how to transition relationships to referrals. Sessions answer questions like:
What can I do today to help my acquaintances evolve into referral sources?

How do I create a pipeline of referral sources without being pushy?

How are loyal referral sources created?

How can I become a person of influence within my market space?

Can I still maintain my true personality and create a referral network?

How can I regain passion for my profession?

Why won't referral sources happen organically?

What can I do to build upon my strengths that will yield results?

How can I apply business communication best practices to improve my personal and professional relationships?

Is it possible to achieve and sustain success without working in, or on, my business 24/7?




---
Frequently Asked Questions
What industries is this event geared towards?
If you are in a referral based business and looking to approach your business with a spirit of generosity, then this event is for you. We focus on the tactics outlined in the book the 7 Levels of Communication, which can benefit any sales related business.
Is the event really FREE to attend?
Yes, the event will always be FREE to attend, and at future meetings after the general session, attendees are welcome to stay for a "Power Lunch." The Power Lunch gives attendees a chance to deepen and make new relationships in the Mastermind community.
Is it ok if I bring a co-worker or referral partner?
Of course! The main reason this event was created was to bring like-minded business professionals together to share ideas that would generate more referrals. We encourage you to share the experience.
How can I become more involved?
We are always looking for people to share their successes! The first step is to IMPLEMENT and then don't be quiet about your successes. Sharing your real life story helps us all be better professionals.
Do I need to bring my ticket?
It doesn't hurt to bring it, but it's not necessary.
How do I get notified of future events?
Email invites typically go out 3 weeks before upcoming events if you are on the email list or have registered for an event in the past. We generally meet on the 2nd Thursday of each month. You can also visit: http://mastermindbaltimore.eventbrite.com
Date and Time
Location
PrimeLending Executive Offices
1954 Greenspring Dr, 6th Floor
Lutherville-Timonium, MD 21093