Description
Mastering Your Signature Speech Live!
Speakers, Authors & Business Professionals!
Public Speaking can make you a Star in your Field.

Yet too many presenters aren't getting the RESULTS they want –the results they NEED – when giving a speech.
Are you ready to...
Maximize your Impact and Attract your Ideal Clients?

Leverage your time by presenting to rooms full of prospects?

Master a Signature Speech that Actually Sells?
Come work with Master Presentations Skills Trainer,
Elizabeth Bachman
LIVE!
Practice your pitch * Hone Your Offer * Get hands-on coaching
You will learn:
Specific techniques for Feeling at Ease in front of Any Audience

Why a Signature Speech is like a License to Print Money.

How to Ignite your Audience to Take Action and Beg to Work with You!




Mastering Your Signature Speech - LIVE
LIVE Intensive Workshop
Saturday, September 16, 2017 9:30 – 4:30
SPACE IS LIMITED! Sign up today!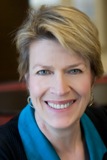 Elizabeth Bachman is passionate about helping people shine on any stage. Using her 30 years of experience as an International Opera Director, directing such luminaries as Luciano Pavarotti & Placido Domingo, she now works with business professionals, authors & speakers to help you find your unique voice, stand in your power and show the world the Star that you are.