MASTERING THE ROCKEFELLER HABITS FOUR DECISIONS ™ WORKSHOP November 12th

Wednesday, November 12, 2014 from 8:00 AM to 5:00 PM (CST)
Event Details

Gazelles proven Growth Tools can MAKE IT HAPPEN for your company
For CEOs, Entrepreneurs, and your Leadership Teams:
We invite you and your team to join us for the workshop that more than 20,000 executives and their leadership team members have succssfully used for strategic palnning and growth.  Last year, we helped more than 1,500 businesses on six continents... and have been doing it for more than 15 years. 
Invest a day with us and you will:
LEARN the Four Decisions (

People, Strategy, Execution and Cash) that you MUST GET RIGHT to grow your business.

GAIN practical easy-to-use tools to improve your business results right away.
IDENTIFY your A, B, and C performers with a Team Talent Review and generate the "next steps."
BUILD or refine an executable, One-Page Strategic Plan, with your team that gives you the focus you need to succeed.

Learn how to accelerate profitable GROWTH using the Rockefeller Habits™.
The Four Decisions™refer to the critical decisions that growth companies must get right to maximize their revenue, profit and time. These four decisions involve the areas of People, Strategy, Execution and Cash. This workshop will teach you tools for making the right decisions in each of these areas.
What you will learn for GROWTH in 2014:
• GROWTH TARGETS & ONE-YEAR PLAN
Set your measurable, one-year goals and priorities.
• TOP TALENT
Learn to identify, hire, and retain A performers who will accelerate your growth.
• CLARITY & ACCOUNTABILITY
Ensure everyone in your company is clear on accountabilities and has a roadmap for growth.
• CORE VALUES
Enliven your identity and energize your employees. 
• CORE CUSTOMER & BRAND PROMISE
Develop clarity on your "who" and on your unique, targeted and measurable differentiator.
• PRIORITIES & METRICS
Make your most critical short-term decisions for your 13-week race by setting quarterly and personal priorities and metrics.
• EXECUTION
Learn the updated 10 Rockefeller Habits checklist to strengthen execution.
All participants will receive a FREE copy of
Mastering the Rockefeller Habits by Verne Harnish
When & Where

Cedar Rapids Marriott
1200 Collins Road NE
Cedar Rapids, IA 52402


Wednesday, November 12, 2014 from 8:00 AM to 5:00 PM (CST)
Add to my calendar
Organizer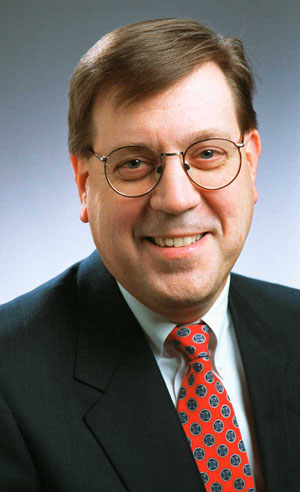 Doug Wick
Growth demands Strategic Discipline.  Since 1998 Doug Wick has been coaching small to midsized businesses. Doug owns and operates both American Business Dynamics and Positioning Systems. He has successfully coached over 300 owners and businesses, helping them to achieve success in growing, systemizing and preparing their business for sale/transition. He is a fully certified Gazelles Coach, and a former certified E-Myth Coach having completed their certification training in 2001. A former sales manager, general manager and radio station owner, Doug is particularly adept in leadership, management, marketing, and sales training disciplines.  His E-Myth coaching provided foundational structure on how to develop systems across the seven areas of management attention the E-Myth Mastery Program focused on: Leadership, Marketing, Money, Management, Client Fulfillment, Lead Generation, and Lead Conversion.  E-Myth is based on Michael Gerber's best selling business book The E-Myth Revisited, Why Most Small Businesses Don't Work and What to Do about It.  His Strategic Discipline Blog offers weekly insights into growing your small or midsized business. 
Here are just a few of Positioning Systems value propositions…
1.     We guarantee measurable success
2.     We use only world-class coaching models such as the Rockefeller Habits, E-Myth, Topgrading, Good to Great, Bringing Out the Best in People, and Switch.
3.     We promise increased cash flow, increased profit, increased valuation and increased time for clients who follow the strategic discipline principles
4.     Positioning Systems LLC is the industry leader in delivering the tools of strategic discipline
5.     We have a verifiable track record of 100s of coaching successes and will apply that experience with unrelenting commitment to every client regardless of size
Doug has spoken at industry events and 20 group meetings. His websites offer a download of his White Paper "Top Grading, Was Michael Gerber Wrong?"
He is a graduate of the University Wisconsin Oshkosh with a BS in Speech (radio, TV, film emphasis) and a minor in Journalism. He is past contributing member to the Cedar Rapids Chamber of Commerce in the New Member Advisory Board and CEO Roundtable, and is active as a basketball referee in Girls and Boys grade and high school basketball.