Description

Bring YOUR LEADERSHIP TEAM to the revamped MASTERING THE ROCKEFELLER HABITS Workshop and learn the proven tools and strategies to achieve greater:
ALIGNMENT
Get faster results with less effort when your entire team is on the same page, and inspired to follow your clear and sustainable growth plan.
ACCOUNTABILITY
See your company's industry reputation soar as you create a culture of reliable excellence (where A-players choose to stay).
ACCELERATION
Light your revenue records on fire. This will be a breakthrough year for your business growth. (You'll want to keep this Business Growth workshop a secret from your competitors.)
Design a roadmap to success by leading your business with clarity and focus using these proven tools to fuel everyone in your company and drive business growth.
Create an Irresistible Brand Promise
Intimately understand your target customer and how your brand promise is the unique solution they've been waiting for.
Magnify your Core Values
Create a high level of credibility and enliven your identity with clarity on your company's core values.
Know your Cash Conversion Cycle
Learn five ways to find cash in your company to increase your fiscal efficiency and raise your profit margin.
Strategize Quarterly Growth
Strategize your most critical short-term decisions for your 13-week race with focus on your annual initiatives, critical number(s), quarterly priorities and metrics.
Achieve Consistent Success
Learn the updated "10 Rockefeller Habits" to flawlessly achieve consistent, precise, and predictable execution as you scale.
Learn how to accelerate profitable GROWTH using the Rockefeller Habits™.
The Four Decisions™refer to the critical decisions that growth companies must get right to maximize their revenue, profit and time. This workshop will teach you tools for making the right decisions to drive business growth in the areas of People, Strategy, Execution, and Cash.
Cancellation policy: Cancellations made 30 days or more prior to event will receive a full

refund. Cancellations between 8 and 30 days of the event will receive a refund for the paid amount, less a $100 per person cancellation fee. If your cancellation is made with less than 8 days before the event, we are happy to transfer your registration to another team member in your company.
There will be no refund for cancellations less than 8 days before the event.
---
"At AboutUs, Ted organized our company's mission, purpose and core values, as well as our long-term, one-year and quarterly initiatives using the Gazelles methodology. This work has been invaluable to AboutUs. I would recommend Ted highly for strategic planning work and facilitation of other business processes."
Ray King, former CEO, AboutUs, Inc.
"Ted's involvement helping our business plan, strategize and focus has been truly transformative. Ted's methodology through Gazelles is highly relevant to any business, especially ours. Ted's facilitation is rooted in deep experience, and he pushes my management team to solve *the most important* problems facing our company. What I appreciate most is that Ted has created the framework for us to stay tightly accountable to our plan, which means we're moving more purposely and accomplishing more in shorter timeframes."
-- Becky Engel, PR Director, Grady Britton
"Ted, Our entire team truly valued our day together with you. A few moments ago we came out of our second daily huddle, and I'm already sensing a shift in a more open communication, and willingness to be vulnerable, among our team."
"We attended a Gazelles workshop that Ted presented at and it was an invaluable experience. As a small business owner, we're always looking for ways to improve our business and our own skill set as an entrepreneur. Ted is an amazing coach who will challenge you look at things a little different and implement these changes into your business."
"I'd say that there has been no other single management step that we have taken that has moved us so quickly and in an exciting way as Ted's retreat did for us.
"We continue to find more and more value in the Gazelles approach to managing a growing company. Three years into it, we are more convinced than ever that it was one of the most important and defining decisions we made as a company."
-- Bill Becker, President, Recordsforce
"Learning and implementing the Rockefeller Habits with Gazelles International tools into Taurus Group has made a huge difference in the clarity of direction focus on the right priorities, improved communication within the business and faster execution. This has resulted in strong revenue growth, stronger cash flow and a very large improvement in net profit. I consider this a must for any leadership team looking to grow its business."
-- E. Wayne Bailey, Director, Taurus Group Limited
"I feel less stress, and more effective as a leader since adopting the Rockefeller Habits and its coaching. Bottom line is that the Habits and Gazelles coaching provide a road map to successful growth to any business leader. I couldn't recommend this system more highly. It all began by taking our leadership team to the Mastering the Rockefeller Habits workshop for a day."
-- Paul Taylor, Founder & CEO, Webmarketing 123
"I spoke to a group of CEOs and told them they needed to attend a Rockefeller Habits workshop and if they did not love it I would pay for their attendance! By implementing the Rockefeller Habits, we generated an additional $2 million in free operating cash flow."
-- Dwight Cooper, co-founder, PPR Healthcare Staffing
"Learning the Rockefeller Habits is the single best thing we have done as a company. It has led to complete company alignment, faster learning and numerous breakthroughs. More importantly, the process has allowed us to thrive despite being in an industry that has fallen almost 70% in the last number of years. I consider it a must for any leadership team looking to grow its business."
-- Jeff Booth, CEO, BuildDirect
"By focusing on cash, we were able to reduce what had become a permanent $1.5 million bank line down to zero."
-- Bill Ritchie, CEO, ThinkFun
Organizer of Mastering the Rockefeller Habits Business Growth Workshop - Detroit
I free up entrepreneurs to maximize impact.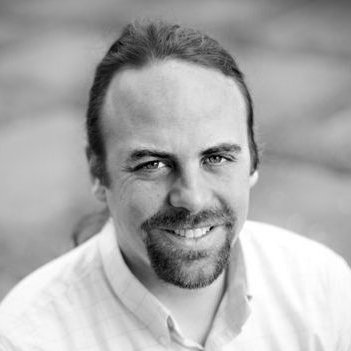 As a successful executive of a purpose-driven company, you're working crazy hours and still facing a huge to-do list. Is this what you signed up for? If you could have more freedom and time, what would you do to maximize the impact of your business and your life?
When your executive team agrees on and is accountable for where you're going and how to get there, growth continues with dramatically fewer day-to-day hours, freeing you for the kinds of actions that really make an impact.
Contact me if you are ready to have this freedom and time. I'm a Gazelles Certified Business Coach who has been leading and guiding groups for more than 25 years, and I can help you assess or establish your Purpose, Vision and Values and make them real in your company so you can not only achieve financial success, but also maximize your impact in the world. 
I grew up in Franklin, Michigan, went to Groves High School, worked summers for my dad at Ernst Concrete and then earned an electrical engineering degree from Princeton. I now live in Portland, Oregon with my wife and two 6-year-old boys. To maximize my time with family, I work with companies in the Pacific Northwest and metro Detroit.
To learn more, please visit
TedSarvata.com or
PurposePodcast.com.
Ted@TedSarvata.com
(248) 566-6166