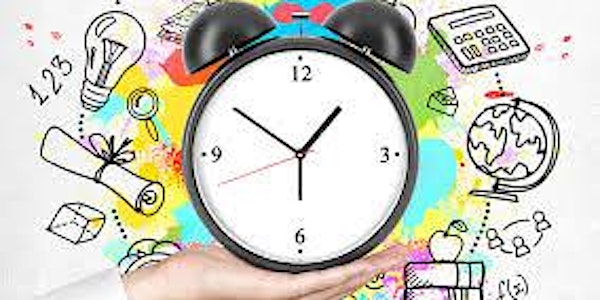 Mastering the Art of...Time Mindset & Management
Walk Away with Several TIPS & IDEAS to get the Most out of Managing Your Time for Business and Personal Purposes!
About this event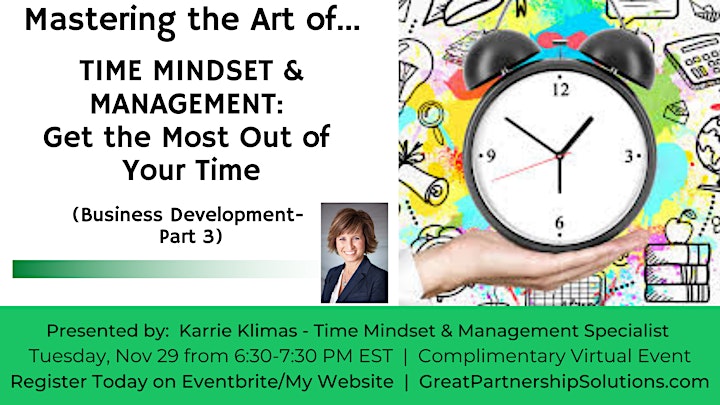 Join us for a Complimentary Virtual Webinar on
"Mastering the Art of... Time Mindset & Management"
WHEN: Tuesday, November 29 from 6:30-7:30 pm EASTERN TIME
WHERE: Google Meet link: https://meet.google.com/igg-tzqs-oxb
YOU WILL LEARN:
+ BENEFITS & MISCONCEPTIONS OF TIME MANAGEMENT
+ THE WINNING FORMULA
+ WHO/WHAT ADDS VALUE/WASTES OUR TIME
+ TIPS ON HOW TO GET THE MOST OUT OF YOUR TIME
You'll have the opportunity to participate and add value to the topic discussion.  Plus network/introduce yourself (1 Min) as it's strongly encouraged to connect with each other to schedule a 1-2-1 virtual coffee meeting to learn more about each other, your businesses and add value for future opportunities.
Meet experienced professionals in several different industries and how they get the most out of Managing Their Time!
Great tips, ideas and opportunities to create MORE success for remainder of 2022.. ONLINE!
There will be a live Q & A session.
Register here on Eventbrite: 👇🏻👇🏻👇🏻👇🏻
Invite others who also want to be better at TIME MANAGEMENT!
We look forward to seeing you there!
Have a fantastic day!
Karrie Klimas
Time Mindset & Management Specialist
Karrie@GreatPartnershipSolutions.com
Cell: 954-629-4945
https://GreatPartnershipSolutions.com