Description
7 PDUs available for this course
Course Description

A proper set of requirements are the backbone of all successful projects. Poor requirements inevitably lead to poor project performance. Requirements provide the essential link between the goal of the project and the design of outputs and products. They are the only proper basis for your project's quality efforts and are the first line of defense against scope creep. Poor requirements, by themselves, lead to rework and subsequent schedule and budget overruns, flawed designs, failed quality and testing programs, and customer dissatisfaction.
This course teaches participants how to elicit, characterize, document, analyze, validate, verify and manage requirements for new projects, products and services. This is a must have for anyone who will be part of delivering or managing a project and includes tools, flowcharts and courseware that leverage industry best practices for successfully managing and delivering requirements to stakeholders.
Included Materials
Course Participants will receive Advisicon's Mastering Requirements Gathering Course Manual. It is an invaluable reference for those seeking to craft the simplest set of complete and effective requirements. In addition to the printed manual each participant will get a searchable CD of tools and templates to aid them in capturing, prioritizing and tracking requirements.
Who should take this course?
Project Managers

Project Team Members

Senior Management/ Customer or Stakeholders

Business Analysts

Team Members responsible for gathering informational and required details for project deliverables
Course Instructors & Accreditation
Advisicon is a Project Management Institute (PMI) Registered Education Provider (REP) and an accredited Microsoft Gold Certified Partner. This course will be taught by an experienced Advisicon instructor, all of whom are industry experts in the field of project management. Read more about the Advisicon instructors.

Course Outline
Eliciting Requirements

Defining high-level business requirements
Identifying user classes & representatives
Selecting elicitation techniques
Eliciting functional & non-functional requirements from users
Identifying business rules
Reviewing requirements with users

Requirements Analysis

Clarifying complex and unclear requirements
Evaluating & prioritizing requirements

Requirements Documentation

Naming conventions and definitions
Documenting relevant facts and assumptions

Requirements during the Design & Build Phase

Match product to prioritized requirements
Requirements-based quality control
Establishing a stakeholder acceptance process

Requirements Change Control

Establishing document version control
Establishing change control process
Tracking changes

Requirements Verification

Verifying requirements
Creating requirements traceability

Requirements during Testing and Acceptance

Establishing requirements-based performance and acceptance tests
Requirements-based redesign & rework

Requirements and Closing a Project

Acceptance of deliverables

Project documentation closeout process
Simulation
This class includes a highly entertaining and effective requirements clarification simulation that gives participants:
Hands-on involvement with gathering requirements in all stages

Real world experience in solving requirements problems

Practice integrating the tools and templates with the requirements management process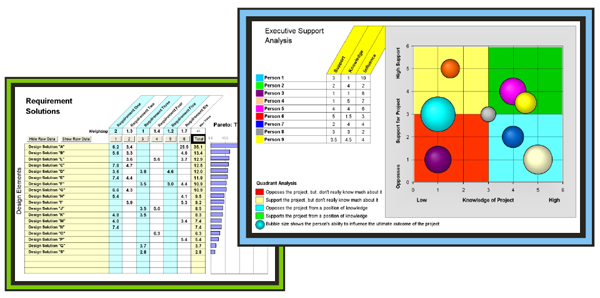 Organizer of Mastering Requirements Gathering
Who We Are
Advisicon is a Project, Program & Portfolio Management Company. We transform your organization's project management with a mix of methodology and technology that delivers results. Our team specializes in technology implementations, application and workflow development, training and consulting.
We are authors, teachers, consultants and technologists who are passionate about helping your organization learn, scale and grow.
As a Gold Microsoft PPM partner and certified by PMI, we take pride in our accomplishments and customer relationships. We work hard to deliver an experience you won't have anywhere else. We are invested in your success and are here to support you before, during, and after the job is done.
We understand your time is valuable and strive to keep each training dynamic, relevant and interactive. We offer three consumable avenues for our trainings:
In person at our local Training Center
Visit our website to view our case studies and learn more about how we can assist you at www.advisicon.com.