Description
Technology is constantly shaking the status quo, keeping senior leadership alert as companies rise and fall overnight. While running to meet the short-term profit objectives senior leaders are expected to be visionaries and a source of inspiration for the mixed generations to ensure sustainable growth. So what's the solution? How can you take advantage of the arising opportunities and keep on the tide of this dynamic race? And in doing so, how do we make sure we find time for staying healthy and sane?

While we might not have all the answers, we will do our best to uncover these topics during the upcoming event. Learn, discuss, and network in an exclusive setting with a select audience of top executives, powered by talks from our experts.

For more information about the tour please visit the website.
ABOUT SPEAKERS: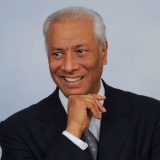 Dr. Juan Humberto Young
Dr Young is one of the pioneers in designing and delivering services that apply positive psychology. He served as a Senior VP at UBS, Senior Manager of Strategic Management Practices at KPMG as CFO in three industrial companies. Dr. Young will share the step-by-step program not only to achieve a greater strategic awareness but also to greater well-being.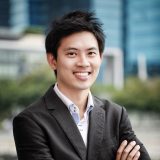 Bjorn Lee
Bjorn Lee is a serial entrepreneur and technology executive, and currently a founding CEO of MindiFi. He will speak about how he balances his time while building high-growth technology products with venture-funded startups in the USA, China and Singapore. Bjorn will share the technological solution powered by artificial intelligence developed for the extremely busy senior managers and business owners.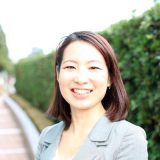 Hidemi Takano
Hidemi Takano is alumni IMBA 2014 and RYT200 certified yoga instructor. She is building a parallel career, working as professional in fast-growing IT industry and teaching yoga and meditation at a corporate and temples in Tokyo, Japan. Her passion is to introduce mindful practice through both body and mind and help them to have healthier and happier life.