Description
Do you want to be successful?
Do you want to build on your confidence?
Then you need to join us for Mastering my Future 2.0!
Take part in our exciting and inspirational workshops this October Half term in partnership with the Hyatt Regency - a luxury hospitality company with over 843 hotels worldwide.
The workshops will be taking place on the following dates
Monday 21st October 1pm - 4pm
Workshop 1 - "Who am I?"

Visioning and goal setting activities to help you remember the greatness within you and action practical ways that you can get there.
Thursday 24th October 12pm - 4pm
Workshop 2 - Creating & Maximising Opportunities
Building relationships is essential to being successful and there are so many great opportunities around us but often we don't know where to look, so we will show you how.
Friday 25th October 12pm - 4pm
Workshop 3 - Creative Giants Experience
Meet inspiring creatives within the industry who can tell you their journey and give you useful keys that will help you with your future careers or interests. Then have an exclusive tour of the luxury Hyatt Regency hotel.
(Please sign up for each workshop)
This will be an opportunity to learn new skills, have fun, build your network and get inspired to fulfil your potential!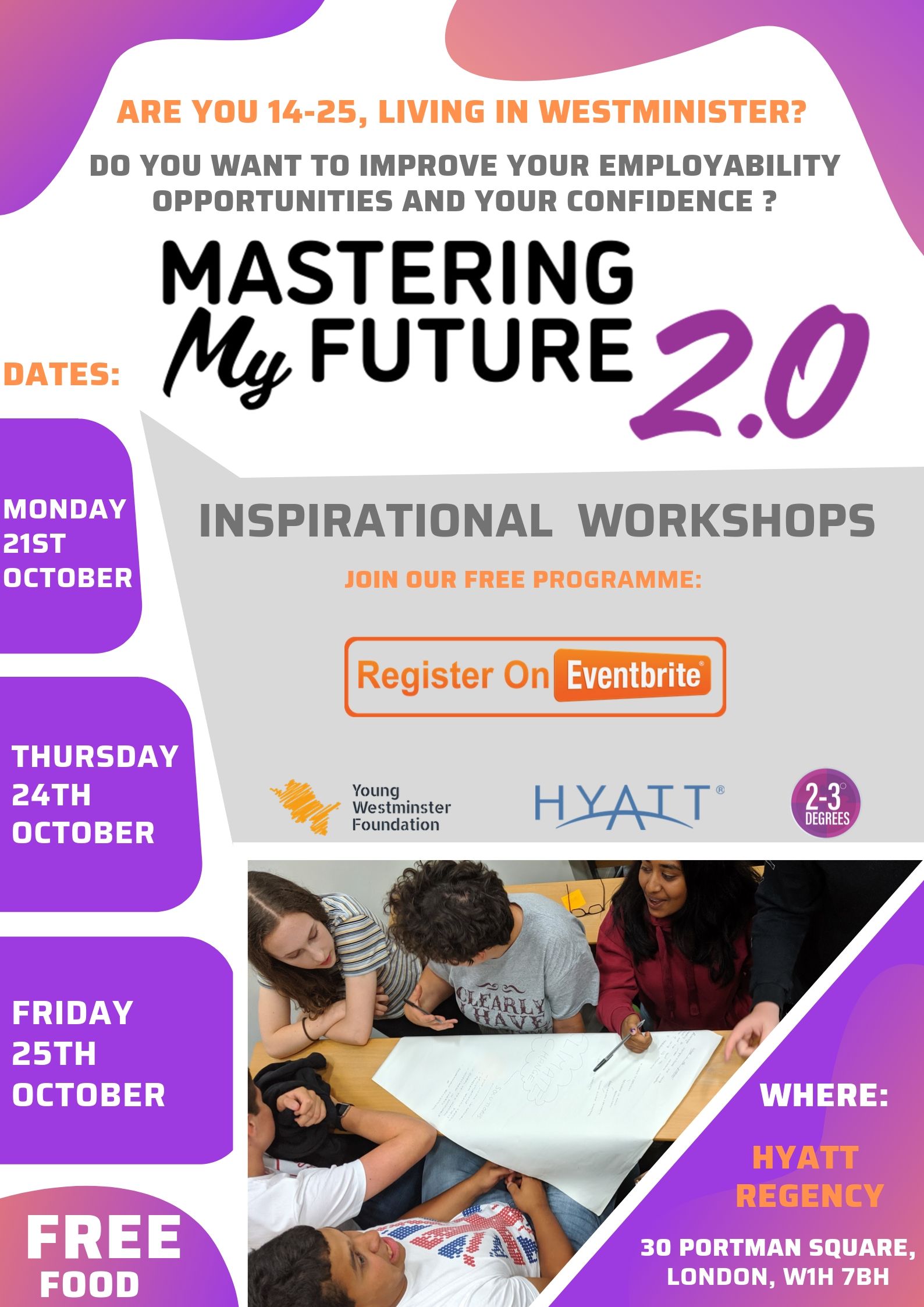 Free food will be provided. For any special requirements, feel free to contact us.
If you have any accessibility requirements that we need to be aware of, please let us know in advance.
Remember to be early or on time, because you never know who could be in the room ;)
We hope to see you there.