Mastering Hypnosis Certification in New Mexico

Saturday, September 30, 2017 at 10:00 AM

-

Sunday, November 19, 2017 at 6:00 PM (MDT)
Event Details
Get Certified in Hypnotherapy through the American Board of Hypnotherapy by attending Three Weekends of Professional Training in Santa Fe, New Mexico.
You'll learn various hypnotherapeutic interventions such as smoking cessation, weight and pain control. Experience and become adept at trance induction and using suggestion to enhance performance, facilitate internal change and inspire vibrant health!
 Most of our students are holistic practitioners, like you:
Yoga Instructors, Acupuncturists, Chiropractors, Nurses, Massage Therapists, Spiritual Counselors, Social Workers, Personal Trainers, Personal and Health Coaches, Dietitians, Doctors, Psychotherapists, Teachers, Artists, Musicians, Fitness Enthusiasts & more!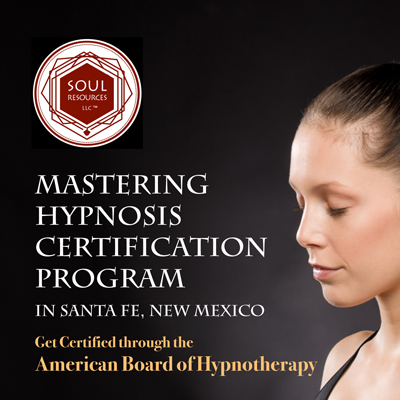 You can pay more to learn hypnosis…but why?
With our American Board of Hypnotherapy Certification, you'll learn trance induction techniques from Milton Erickson, Dave Elman, George Estabrooks and how to use suggestion to facilitate internal change. By the end of the first weekend, you will know how to induce hypnotic trance both on yourself and with another person.
In addition, you'll learn:
a) A variety of hypnotherapy interventions including (smoking cessation, weight control, pain control, performance enhancement and spiritual hypnosis) and how you can creatively apply different interventions into different situations.
b) How to work and dialogue with clients as a hypnotherapist
c) How to anchor suggestions and make effective post-hypnotic suggestions
d) Business and marketing considerations in starting a hypnosis practice
e) Strategies for Integrating hypnosis into your current healing modalities
f) The history of hypnosis, what it is and scope of practice
g) How to go into trance and how to teach your clients to use trance effectively for reducing stress and facilitate positive change!
Plus, our graduates have access to the complete ABH Library of Hypnotherapeutic Scripts
Your instructor, Robert S.Morrison, DCH is a graduate of American Pacific University and is registered and certified as a Hypnosis Teacher Trainer with the American Board of Hypnotherapy (ABH). He has been a practicing Clinical Hypnotherapist since 1998.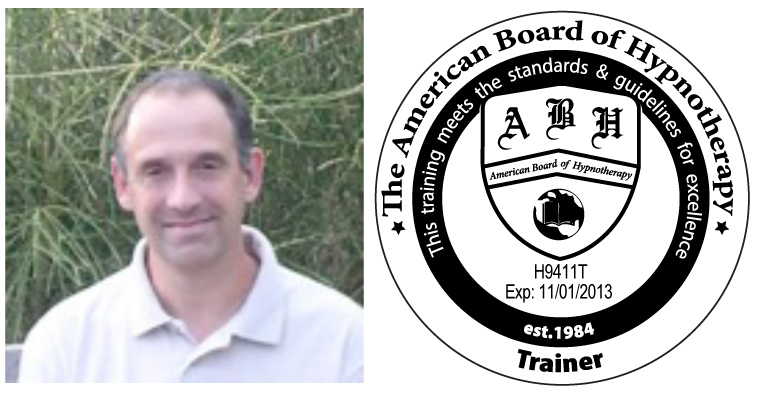 If you have any questions, please feel free to call Robert at 1-505-603-0112 or contact him through his email address: inmomentum@msn.com 

MASTERING HYPNOSIS CLASS SCHEDULE:
Training Dates: September 30 - October 1st, October 28 - 29, November 18 - 19, 2017
10:00 am - 6:00 pm

Tuition: $1,400.00
Includes NM Sales Tax, your ABH Certification and first year's Registration fee. 
To Reserve Your Seat - Contact Soul Resources, LLC:
1. Call Bob Morrison or Rheanni Lightwater to talk with them about your interest in the program – 1-505-271-4612.
2. Submit your deposit of $200.00.
Pay your deposit by credit card through the Paypal Button below or send a check for $200.00 to our mailing address at Soul Resources LLC, 3201-C Zafarano Dr. #131, Santa Fe, NM 87507.
3. Pay 3 monthly payments of $400.00, payable at or before each weekend.
Cash, checks and all credit cards accepted.
Details: Hypnotherapy Certification in NM $1,400.00
Includes ABH Certification & 1st Year's Registration Fee!   Text additional.
Registration and Refund Policies
Registration for workshops are taken on a first-come, first-serve basis.  All workshops have limited enrollment, and many fill up quickly. Payment must be received in order to reserve your space.

Please note that all registration deposits are non refundable if you cancel less than one month prior to class starting date. Cancellations up to 7 days prior to class we will transfer 50% of your deposit to the very next class. Cancellations with less than 7 days notice will not receive a refund or credit for deposit and class fees.

When & Where

Soul Resources LLC

Santa Fe, New Mexico 87507


Saturday, September 30, 2017 at 10:00 AM

-

Sunday, November 19, 2017 at 6:00 PM (MDT)
Add to my calendar
Organizer
Soul Resources, LLC is a Hypnotherapy and Energy Healing School and Private Practice in Santa Fe, NM. Co-owned by Rheanni Lightwater, Certified Hypnotherapist, Kinesiologist, Reiki Master/Teacher and Robert S. Morrison, Doctor of Clinical Hypnotherapy and Reiki Master/Teacher. The company was first formed in 2001 as a response to the unprecedented mental and emotional distress that began in America on 9/11.
The primary purpose of Soul Resources is to develop and teach effective, flexible techniques that enable people from all walks of life to adapt to change quickly and bring themselves into balance more readily. We are an Approved School of Hypnosis by the American Board of Hypnotherapy and offer:

Hpnosis Certifications in NM

Reiki Training and Attunements

Kinesiology and Energy Medicine Training
In addition, both Robert and Rheanni have studied Peruvian Shamanism since 1998. Through their trainings and individual sessions, Soul Resources is dedicated to bringing people to the realization that their lives are the result of their choices and decisions. This realization empowers them to take back their lives, improve their relationships and move forward in a powerful way.
Contact Information:
Robert Morrison, DCH: Call - 505-603-0112 or email:
inmomentum@msn.com
Rheanni Lightwater, CHT, CKT: Call - 505-271-4612 or email:
soulresources@gmail.com
Teaching people conscious choice is an important part of any healing process. This is done through a variety of counseling and therapeutic techniques including Hypnosis, Regression Therapy, Kinesiology, Somatic Movement, Reiki and other Transpersonal Techniques. These techniques are designed to assist clients in understanding the present, take responsibility and stay present so that they may change or enhance their circumstances.