Mastering Data Integration: Perspectives on Preparing Your Data Painlessly
Description
Mastering data integration can be much harder than it sounds (and it's worth mastering).
And let's not forget about your data silos, AI data, IoT data, and Machine Learning data that all need to be handled properly. It's a multiplicity of integrations and pain.
Join us for an in-depth meetup co-hosted by O'Reilly Media and MarkLogic featuring talks by Allan Alter from Accenture, David Lingley from MarkLogic, and Hjalmar Gislason from Qlik to help relieve your integration pains. You will walk away with concrete technical solutions to integrate all your data types and insight into what is disrupting data next.
Besides insightful talks, we'll have good food and drinks, and the opportunity for you to connect with the Boston metro area data community.
Presentations
The Data Integration Opportunity, v.2020
Data and disruption: the growing scope and scale of data and its impact
Algorithms, things, and thinking: AI and the IoT
Unlocking trapped value: data and machine-reengineering
Self-service Analysis Requires Self-service Data Preparation
Data, data, everywhere: The long tail of source data systems keeps getting longer
Minimizing the time to insight for the business user
Governance vs. self-service: How do you do both?
Relieving the Pain of Data Preparation

Integrate hundreds of data sources from silos with a multi-model database
Use a multi-model database to accelerate data preparation
Explore real world customer data integration use cases including IoT data


Speakers
Allan Alter, Senior Research Fellow at Accenture Research
Allan's recent research includes machine-reengineering, the industrial internet of things, Silicon Valley IT and management practices and IT transformation. He was named the 2016 IIoT Influencer of the Year by McRock Capital, a venture capital firm specializing in IIoT investments. Previous research projects included the future of enterprise IT and the CIO, collaboration, data scientist teams, data monetization strategy, digital experience strategy, cloud computing, consumerization of IT and IT strategies during economic downturns.
Before joining Accenture in 2008, Allan Alter was the editor-in-chief of the MIT Sloan Management Review, the editorial research director of Ziff Davis Media, the opinion and management editor of Computerworld, the executive editor of CIO Insight, and an editor at CIO Magazine. Allan holds masters and bachelor's degrees in history from the University of Michigan and the University of Pennsylvania.
David Lingley, VP, Professional Services at MarkLogic
As VP Professional Services at MarkLogic, David is responsible for the North American Consulting team. He and his team specialize in assessing data-centric problems and solving them with MarkLogic technology. Central to his work: Quickly integrating all data types from silos. He is expert at product delivery that exponentially exceeds clients expectations. He has more than 20 years experience providing enterprise solutions that help customers manage, find, and capitalize on their data. Prior to joining MarkLogic in 2008, David had led data-centric consulting organizations at Verity, Autonomy, and Exalead. He holds a Bachelor's Degree in Computer Science from Northeastern University in Boston.

Hjalmar Gislason, VP of Data at Qlik
Hjalmar Gislason is VP of Data at BI and visual analytics provider Qlik. Hjalmar's responsibility at Qlik is product management for "everything that happens before people start visualizing and analyzing the data". Hjalmar joined Qlik in 2014 through the acquisition of DataMarket, of which Hjalmar was founder and CEO. Hjalmar is a proud "data nerd" and has spent his entire career bringing new product ideas to life.

Venue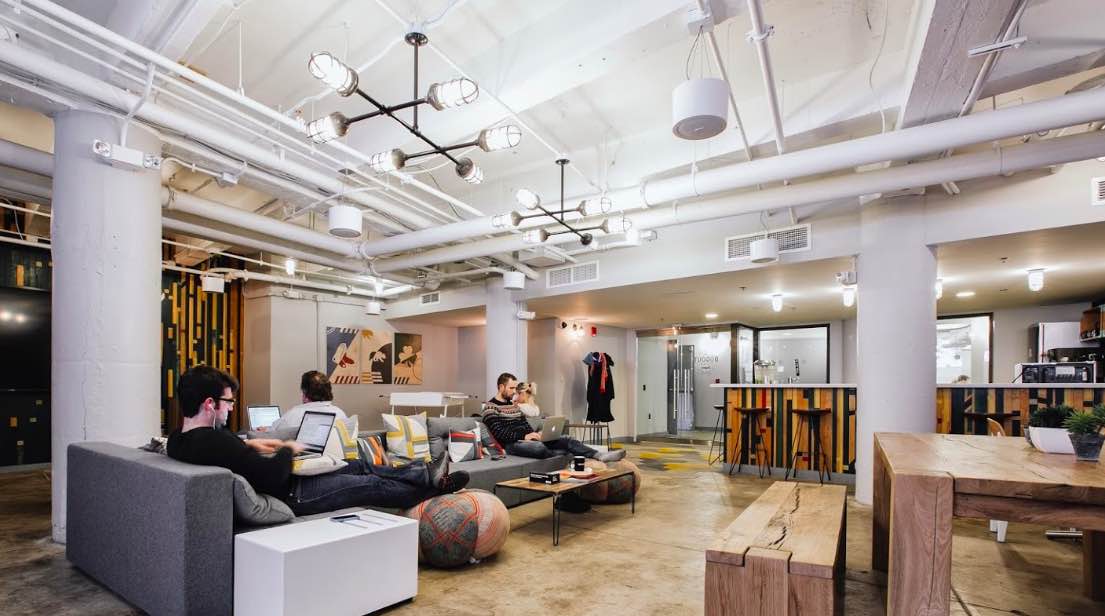 WeWork is a community of creators. We transform buildings into collaborative workspaces. Our mission is to help companies grow by providing them with not just beautiful space but benefits, amenities, and community they need to focus on their business, all on very flexible terms. We currently have over 90,000 Members working out of our communities worldwide, and over 5,000 members here in Boston.