Description
North Park University welcomes pastors, church staff, and lay leaders of all denominations to attend our Mastering Church Finances Conference.
Pastors and church staff must be adept at leading finances. Increasingly, the financial demands of even small congregations are becoming more complex. Changes in tax law, questions of clergy compensation, and effective controls to maintain organizational integrity are all important. Conference will include presentations on clergy compensation, tax law, financial controls, and much more. Our conference will provide attendees with the skills necessary to effectively lead the financial structure of your church.
Keynote Speaker: Elise Barrett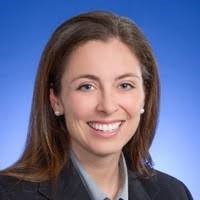 Elise Erikson Barrett is the Coordination Program Manager for the National Initiative to Address Economic Challenges Facing Pastoral Leaders at the Lilly Endowment. She is a former ordained United Methodist pastor, now in full communion with the Roman Catholic Church, and is a writer whose book, What Was Lost: A Christian Journey through Miscarriage, received Christianity Today magazine's "Best Book" award in the spiritual living category. Elise holds degrees from Hanover College (BA, Economics) and Duke Divinity School (MDiv).
Help your congregation realize its full potential with the skills gained from our conference.
Registration Fee: $115 (Early Bird Special of $92)
All meals, conference materials, and parking is covered in the cost of registration
Scholarships Available: 50% for all individuals affiliated with a church
---
Speakers
Elise Barrett, Keynote Speaker
Elaine Sommerville, Tax and Clergy Compensation
Michael Batts, Financial Oversight
Ann Hicks, Internal Controls
Rob Hall, Facilities Management
Timothy O'Brien, Facilitator

More information about speakers, sessions, and schedule click Here
---
If you have questions, contact us our program associate at rmotley@northpark.edu or call 773-244-5286.
Conference will be held on-campus in the Johnson Center, campus map can be accessed with the following link.
Check out our website to see other professional development opportunities and academic programs we offer to church leaders.