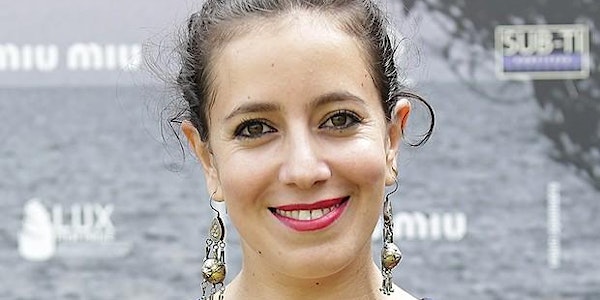 Masterclass with Leyla Bouzid
A Masterclass with Director Leyla Bouzid and Professor Madeleine Dobie
When and where
Location
Maison Française East Gallery, Buell Hall Columbia University 515 West 116th Sreet New York, NY 10027
About this event
Join Leyla Bouzid to talk about A Tale of Love and Desire, screened at the Lincoln Center in this year's Rendez-vous with French Cinema, and her beautiful film, As I Open My Eyes, screened at Columbia Maison Française on Thursday, March 3 at 8 PM (for those with a CUID only) and online from February 28 to March 6 (please click here to get access to the film).
As I Open My Eyes is set in 2010, shortly before Tunisia's Jasmine Revolution ushered in the upheavals of the Arab Spring. The song, with lyrics by Ghassen Amami and music by the eminent Iraqi oud player Khyam Allami, protests the repressive government of Zine el-Abidine Ben Ali, Tunisia's president for 23 years until he fled the country in 2011. It sets the tone of the film in which word of Farah's dissenting voice reaches the authorities and her safety is endangered.
This masterclass with Leyla Bouzid will be introduced by Shanny Peer, Director of the Columbia Maison Française, and moderated by Professor Madeleine Dobie. Madeleine Dobie is the Chair and Director of Graduate Studies of the Department of French. Her teaching and research areas include francophone/postcolonial literatures and cinemas of France, the Maghreb, the Middle East and the Caribbean as well as the cultural dimensions of migration and diaspora.
This event is free and open to the public. Proof of vaccination is required and masks are to be worn over the mouth and nose at all times. You can also follow the discussion live on Facebook.
This screening and masterclass are co-sponsored by the Columbia Maison Française, Unifrance and Albertine Cinémathèque.