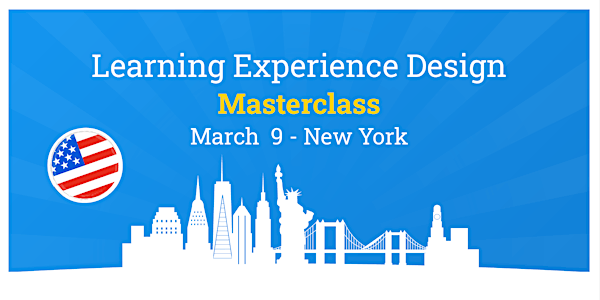 Masterclass Learning Experience Design in New York by LXD.org
The renowned LXD masterclass is coming to New York! This event is organised by LXD.org and conducted by LXD pioneer Niels Floor.
When and where
Location
Studio Exhibit 62 Orchard Street Second floor New York, NY 10002
Refund Policy
Refunds up to 30 days before event
Eventbrite's fee is nonrefundable.
About this event
Exclusive offer!
To celebrate the launch of Niels' upcoming book "This is Learning Experience Design", all participants of this masterclass will receive a signed copy.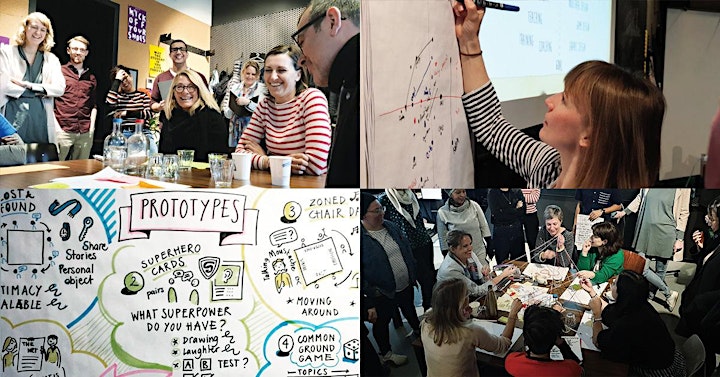 Learning Experience Design Masterclass
Create powerful learning experiences that engage, motivate and inspire learners in a memorable and meaningful way.
Introduction
We all love a great experience. When we travel, go out for dinner, visit a museum, shop in a boutique or online, we appreciate a well-designed experience. In fact, as tourists, guests, visitors and customers we've come to expect more and more from the experiences in which we invest our time and money.
Today's learner isn't any different. People want to learn from memorable experiences that are designed to fit their needs. A standard solution often falls short and a more creative approach is required to design solutions that work. Learning isn't just about knowledge transfer or developing skills, it is about personal growth from the experiences that shape us. LXD offers a holistic approach to learning and a fresh perspective to come up with unique experiences that improve people's lives.
The market for LXD is growing explosively as schools and companies are looking for new ways to support, attract, retain and develop talent. Students and employees appreciate the opportunity to learn and value a learning experience that is made especially for them.
Our LXD masterclass is designed to leapfrog into the world of LXD. It covers the fundamentals of LXD, the Learning Experience Canvas and will enable you to venture further into designing great learning experiences.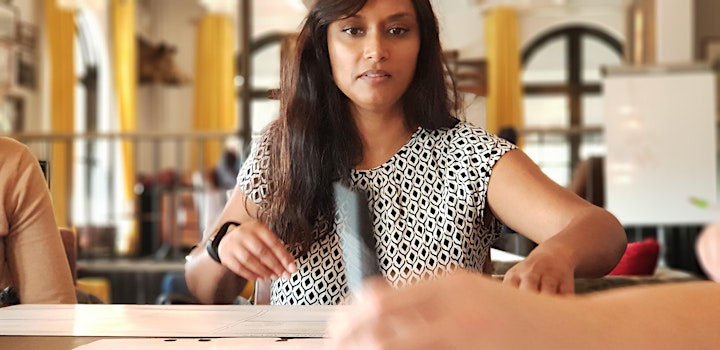 Program
During this one-day masterclass you will work on collaborative challenges using design principles, methods and tools like the Learning Experience Canvas. It is a hands-on fast paced program that is aimed to train and apply the theoretical and practical aspects of LXD.
Morning
Check in with coffee and tea
Introduction to learning experience design
Design sprint: From generating ideas to developing a prototype
User testing and feedback
Lunch break*
Afternoon
Introduction to the Learning Experience Canvas
Design research and analysis
Design strategy
Mapping out a learner journey
Q&A and reflection
Drinks*
* Lunch, snacks and drinks are included.
Important: Seats are limited to thirty as we want to provide a personal experience to all participants.
Is this for me?
This masterclass attracts professionals from the fields of learning (education, L&D, instructional design) and design (UX design, graphic design, game design, LX design). Having this mix of people is a great opportunity to learn from and with each other. As a creative design discipline, LXD builds a bridge from the field of design to the world of learning.
This course is ideal if:
You are a learning professional who's looking for a new and refreshing way to engage learners.
You are a creative professional who wants to use their design skills in the field of learning.
You believe learning can or should be done better and you want to know how to achieve that.
You are passionate about providing people with memorable and meaningful learning experiences.
You are serious about becoming a learning experience designer.
Our approach
At LXD.org we like to practice what we preach. This masterclass is designed with you in mind. Over the years we've supported and gotten to know the international LXD community and we use these insights to provide you with a personal and valuable learning experience.
Learning is preferably a social activity which is why collaboration is a vital part of this masterclass. Together we will share our perspectives and expertise to learn both from and with each other. The structure of this masterclass is created to cover all building blocks of LXD while leaving enough space to welcome any questions or precious unexpected moments.
Training is part of our mission to spread LXD across the globe as we've seen how great learning experiences have a positive impact on learners and the world around them. It is one of many initiatives that we've initiated to support this mission. For more about our work please visit LXD.org.
About Niels Floor
This masterclass is conducted by LXD pioneer Niels Floor. Niels is the creator of the Learning Experience Canvas, founder of LXD.org, initiator of LXDCON, international trainer, keynote speaker and owner of Dutch LXD agency Shapers. He has applied, developed and spread the field of LXD around the world since 2007.
Contact
If you have any questions please contact Henna de Koning via henna@lxd.org. We'd love to hear from you!
Frequently asked questions
What is learning experience design?
Learning experience design is the process of creating learning experiences that enable the learner to achieve the desired learning outcome in a human centered and goal oriented way. Read more
How is learning experience design different?
LXD is often compared to fields like instructional design, user experience design, interaction design and experience design. As an interdisciplinary field, LXD mixes elements of these and other fields into a unique blend. Fundamentally, LXD is a creative design discipline applied to the field of learning using the perspective, methodology, skillset and tools of designers to create powerful learning experiences.
Do I need prior knowledge to participate?
Prior knowledge is more than welcome but not required. With a diverse crowd each participant will bring something unique to the table.
What can I expect after the masterclass?
You will have a deeper understanding of LXD and the LX Canvas with which you can improve the designs of your learning experiences. You will also receive a digital certificate of completion for successfully participating in this one day masterclass. Plus, as an exclusive offer for this masterclass in NY, to celebrate the launch of Niels' upcoming book "This is Learning Experience Design", all participants of this masterclass will receive a free copy!