Masterclass: INCREASE YOUR INFLUENCE. BECOME A MASTER COMMUNICATOR!
Description
ATTRACT MORE CLIENTS!
INCREASE YOUR INFLUENCE.
BECOME A

MASTER COMMUNICATOR!
Have you ever felt frustrated because you know you have a great message or service, but
Your message or service does not reach enough people
People may not be as excited as you, about what you have to offer
You're not getting enough people engaged.
Knowing your "stuff" or being an expert in your field is not enough.
Have you noticed that using the same "language" with men or women does not always work?
Think about it... Is there any skill more important than being able to sustain a coherent, confident, purposeful conversation?
3 STEPS YOU MUST BECOME PROFICIENT AT:
Communicate confidently, effectively, and have a clear message

Resonate and connect on an emotional level with people

Activate people into action by asking the right questions
Conversational competence is a critical interpersonal communications skill, but unfortunately the single most overlooked skill we fail to teach. Being able to hold a meaningful dialogue with a family member, friend, colleague, boss or potential business partner is an invaluable talent and one which most people don't spend much time cultivating.
During the Masterclass you will learn and practice:
How to be an effective listener and present solutions people want

How to tell powerful stories that sell

How to ask questions to increase your results
You will leave the Masterclass with increased confidence, equipped with tools and techniques you can use immediately, ready to make things happen at a higher level!


INVEST IN YOURSELF.
BECOME A MASTER COMMUNICATOR AND INCREASE YOUR INFLUENCE!
To Your Success!
Bernadette McBurnie
Success Coach. Entrepreneur. Speaker.


SUCCESS STORIES
"Running my own consulting practice is very different than being in higher management in hospital. I needed a coach who could challenge and support me. Bernadette provides me constructive feedback, tools and strategy, and empowering me to accelerate results and take my business to higher level of success."
Pamela Frazier, RN & Healthcare Consulting
"Coaching with Bernadette has allowed me to identify and remove the roadblocks that have been slowing down my success. I have acquire new positive habits and shifted behaviors, raising my level of confidence and effectiveness. Bernadette is a powerful coach and I highly recommend working with her."
Sandra Lopez, Realtor
"Bernadette has shown me that anything is possible with the right coaching and willingness to learn. Not only am I learning new techniques to help grow my business, but my personal life has flourished as well. I've since been able to live more in the moment, and develop an overall positive outlook that's been contagious among others. I couldn't imagine a better coach to help keep me aligned than Bernadette."
Andrew Boost - Regional Sales Manager
Visit www.BernadetteMcBurnie.com

and learn more about Bernadette's Success Coaching, and Programs and Courses.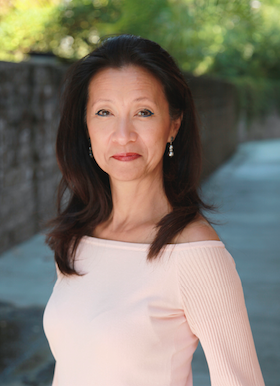 with Bernadette McBurnie
Success Coach. Entrepreneur. Speaker
With her Success Coaching, Bernadette's clients acquire a deep understanding of how to focus on the essential, how to identify, manage and overcome challenges, and how to create victories, big and small, while enjoying the journey of personal and professional growth.
Visit www.BernadetteMcBurnie.com
and learn more about Bernadette's Success Coaching, and Programs and Courses.


Bernadette's background and experience:
15 years Coaching Women in Business, Entrepreneursand Professionals
19 years as a Entrepreneur running an International Health Network from home
Stay-at-home mom
16 years in Corporate Management with large multinational corporations in the Cosmetic and Banking sector, and an international career in Europe, Asia and North America