About this Event
Through sustainability reporting, companies are asked to balance the information needs of various audiences. One thing is certain for all report users: high quality sustainability reporting leads to better decision making by the company and its stakeholders. However, evidence has shown that there is room for improvement in the way that companies report on sustainability issues.
As part of its work to lead efficient and effective sustainability reporting, GRI is hosting a masterclass aimed at raising awareness around how companies can improve the quality of their disclosures when using the GRI Standards. Join this practical and interactive session to learn more about how stakeholders perceive your report's quality and how to make your GRI report easier to navigate and digest. This masterclass is designed to support those in the early steps of GRI reporting as well as those who wish to improve their practice.
During the masterclass, you will:
Better understand the basic needs and expectations of report users
Reflect on your own report's quality and identify ways for improvement
Hear how similar companies approach these issues, from GRI Certified Training Partner Proxima
Participate in a Q&A with GRI and Proxima
Registration
By registering for this webinar 'Masterclass: How do stakeholders look at your GRI report (Oceania/Asia)' you agree to the Terms & Conditions (privacy policy, cancellation, VAT rules, recording, liability disclaimer, etc.)
Fees: € 99 (based outside European Union/ based in EU*)
GRI Community members can access this session for free. To see if your organization has a valid GRI Community membership, check the GRI website or contact us at community@globalreporting.org. Unqualified GRI Community registrations will be deleted.
Speakers
Sabine Content – Director Corporate & Stakeholder Engagement, GRI
As Director of Corporate & Stakeholder Engagement, Sabine is responsible for all global corporate engagement, as well as raising awareness and building relationships between GRI and key partner organizations and stakeholders. This includes the GRI Community Program, GRI's core network of supporters, made up of over 550 organizations in more than 60 countries.
Sally Wilkins – Sustainability Consultant, Proxima
Sally is a big believer in the power of effective storytelling in driving systems change, whether it be in the form of a corporate sustainability report or a conversation with a stranger on the bus. She now works at Proxima, New Zealand's Certified GRI Partner, where she consults on corporate sustainability related reporting. She contributed to Proxima's annual Towards Transparency publication in 2020, a comprehensive survey of corporate sustainability-related reporting in New Zealand. After having read over 200 sustainability-related reports, she is an advocate for simple and concise reporting to meet stakeholder needs.
About Proxima
Proxima offers specialist sustainability and impact consulting services in a way that builds the capability and confidence of its clients. Blending systems science with corporate expertise in strategy and reporting, Proxima works with organizations to help them achieve their full potential to create a future that is economically inclusive, socially just and environmentally restorative.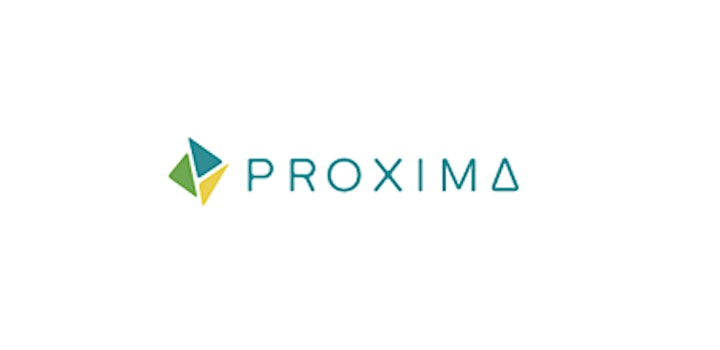 For any questions about the masterclass please contact Ioanna Georgiou at georgiou@globalreporting.org.
We look forward to connecting with you on September 8!
Date and Time
Location
Refund Policy