Master Your Money Matters 2013

Multiple Dates
Event Details
The Knowledge Series
5 Keys to Accelerate Your Success
Key 5 - Breakthrough
 Master Your Money Matters with The Knowledge Series

Are you tired of riding an emotional rollercoaster
with regard to money and wealth?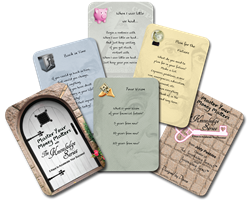 Tuesday, February 26, 2013 9:00 AM - 10:00 AM PST
 or
Wednesday, February 27, 2013 9:00 AM - 10:00 AM PST
 or
Friday, March 1, 2013 9:00 AM - 10:00 AM PST
 or
Saturday, March 2, 2013 9:00 AM - 10:00 AM PST
 "The way to get started is to quit talking and begin doing."
 ~Walt Disney
Register NOW
before the opportunity passes 
When will you decide to take action to improve and enhance your current financial situation?
 The question is - If not now, when?  The answer has to be – Now!
Do you want to increase your income? Reduce your debt?
Have you set financial goals in the past and had difficulty achieving them?
Unlock your potential and make this your best year ever!!
"Lack of money is the root of all evil."
In this webinar we will introduce you to
The Knowledge Series - 5 Keys to Accelerate your Success.
We will then focus on the Breakthrough Key and in particular what beliefs you may have about money that could be preventing you from achieving the financial success you so desire.
Here is just a sample of some of the topics and issues we cover in the Master Your Money Matters workbook / classes:-
When I was little, we had….
Spender or Saver
My parents used to say….
Financial challenges
One Year from Now
My first job
Strategies to Change Your Net Worth
Getting Organized
 "If you think education is expensive, try ignorance."
~ Unknown
.You should attend if you are-
Serious about establishing your financial freedom
 Committed to creating results
Willing to take action
Have a big dream
"Money Matters Webinar uncovered some family values helped create a financially chaotic life, and made me realize I no longer had to live with that uncertainty.
With 90 days as my definition of long term planning and the firm belief that "money falls out of the sky" to cover expenses, I continually had financial crisis which were resolved, but the process was nerve racking. 
I made the decision that I didn't need to live in a state of monetary uncertainty any more -- got Quicken up and running and have a firm handle on the amounts of my monthly expense and income, plus I devised a plan to close the gap.  The 13 weeks created kind of drip system into sanity."  ~ Joan
Even if you can't make one of the live calls,  
register to receive a link to the recording.
New tele-course starting in April 2013 
http://theknowledgeseries.com/events/13-week-telecourse/

This interactive webinar is hosted by Judy Peebles, International Speaker, Trainer and Business Strategist and Creator of The Journaling Jenius™, Journaling Jems™ and The Knowledge Series™.
After a very successful corporate career, Judy started her own business in 2007. She works with driven, tenacious individuals and groups, committed to their own success who just need that extra edge and guidance to assist them to reach the next level.
She gets you clear on what you want and then sets you on the path to accomplish it, guiding and assisting along the way. Not a traditional coach, her clients have achieved amazing results such as reaching a three to five year career goal in less than two years, turned failing businesses into thriving ones, running marathons, becoming Iron Men, as well as improving their relationships and living more balanced lives.
Judy is an NLP Master Results Coach and Performance Consultant. She is known for her dynamic and playful style while delivering interactive presentations and trainings that are not only informative, but transformational.