About this Event
"Photography is a way of feeling, of touching, of loving. What you have caught on film is captured forever… It remembers little things, long after you have forgotten everything."
— Aaron Siskind
With the increasing number of high powered cameras entering the market, more than ever, people are purchasing DSLR cameras to capture those precious life moments. However, many don't find they have the time or the expertise to utilize these powerful machines to full their capability.
During this workshop, you'll learn about the features common to most DSLRs, identify how to consistently capture quality images, practice using post-production tools to refine your work and understand how to curate the images you captured to tell the story that you want to share with your family, friends, and the world.
Who is it for?
Beginner photographers looking to better understand their camera and its functions
Casual photographers interested in building their skills with their DSLR
Anyone interested in photography and having a creative experience
Students 16 and older
What will you do?
Learn about the Exposure Triangle (shutter speed, ISO and aperture)
Explore the manual functions of your DSLR Camera
Shoot in multiple locations at LEVEL 5, outdoors, and throughout Bahrain
Learn to use natural and artificial lighting
Utilize Adobe Lightroom to enhance your photos
Collaborate with others who are passionate about photography
Test multiple lenses and camera bodies from Canon including their new mirrorless cameras.
What will you walk away with?
The ability to use your knowledge of the exposure triangle to create the images you desire
A better understanding of how to leverage your DSLR in manual mode
Recognize the best lens to use for the type of photo you want to capture
An understanding of various compositions
Basic knowledge of Adobe Lightroom and how to use the program to enhance your photographs
BYO Camera and Laptop
If you have your own DSLR or Mirrorless camera, please bring it along. If not, Canon will have bodies and lenses for you to try out!
About the Facilitator
Heather Meinen is a photographer, graphic designer, and experienced educator who has taught in South Korea, Egypt and Bahrain for over 9 years.
Her photography utilizes available light and various compositional techniques to create simple, natural photographs that are often driven by a story. Her portfolio is comprised of a mixture of documentary-style photographs of her family and their travels and commissioned high school senior, family, maternity and child portraits. Her photography has earned awards in various competitions, and her work been published and sold on Minted and showcased on professional photography websites.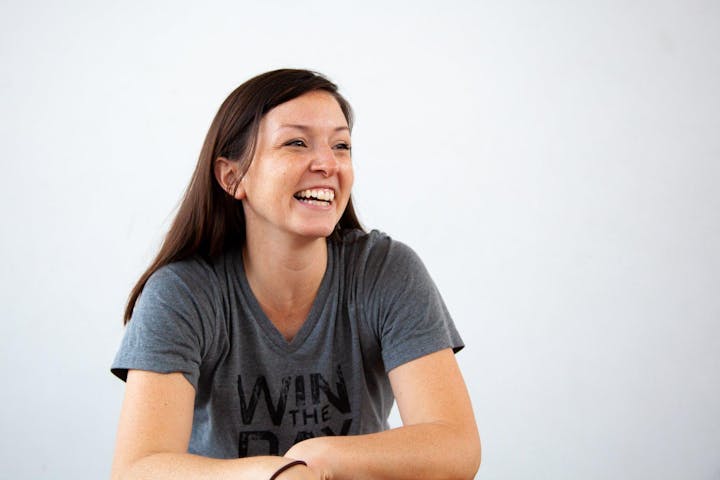 Schedule and Information
Friday and Saturday - 9:00 - 4:00 PM
Coffee/tea and lunch will be provided.
Full hotel, travel and visa information can be found here.
Ticket prices are in USD. Local bank transfer in Bahraini Dinar (140 BD) or Saudi Riyals (1,400 SAR) can be arranged. For more information about this or anything else please contact Luke Meinen.
When booking through PayPal, you do not need to create an account. You can check out as a guest and pay via credit card. If it doesn't give you the option, you may already have a PayPal account linked to your email so please sign in.