Description
If you own or run a business with 5-50 employees...
Do you track your financial health?

Do you understand your key business financials?

Are you consistently making profit month over month?

Are you hitting your financial goals?
If the answer is "no" or you aren't sure, then this is the workshop for you! Click the GREEN REGISTER button right now!
At this FREE workshop, you will learn very practical tools and real strategies you can start implementing immediately in your organization to...
Bring calm and a sense of order to your business financials

Increase profits at least 61% in the next year

Learning the key financial metrics every business owner must know

Increase the asset value of your business by up to 30x or more its current value in the next 5 years

And more...!
Be sure to take advantage of joining with other business owners just like you and be part of this interactive workshop! Don't let your business finances elude you any longer! Master your financials so your business can be all that you want it to be!
Register Today!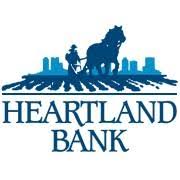 About Heartland Bank: Heartland Bank recognizes the challenges business owners face on a daily basis – we face those too! Partner with us, and we can alleviate a portion of that stress by taking your financial well-being off of your to-do list. Put your time and energy where it belongs and leave the business of financial stability to us! We are proud to offer in-depth benefits to our business owners that extend beyond our standard banking services. Heartland Bank provides flexible deposit services, loans to promote growth and strategic initiatives, automated services and relationship banking.

About Buji ActionCOACH: We believe your business should help you achieve ALL of your goals, dreams, ambitions and calling in life. You've worked hard, taken risks, sacrificed and invested hard-earned time, money, blood, sweat and tears for something more, and you deserve to reap the rewards. Founded in 2001 by Craig and Annette Hohnberger, we help businesses and non-profits systematically increase income and wealth, build amazing teams and cultures and accelerate success. That impacts everyone who touches those organizations - owners/founders and their families, employees and their families, customers, suppliers, communities and our economy. Because we guarantee results, we are very selective about the clients we work with, so we offer free workshops like this to give broader access to our business growth tools and systems.