Description
In celebration of ArtWeek, BostonSpeaks presents Master the Art of Public Speaking!
This 4-hour intensive is a no-nonsense interactive course that will help you become a more confident and polished professional speaker. This half day workshop will give you the best and most practical tips to help calm your nerves and ignite your fire! You'll gain solid knowledge, and put it to practice, so that you leave feeling clearer and more confident in your abilities to speak, no matter the size of the audience. Break the silence and discover the freedom of transforming your speaking style.
Who Should Attend:
Someone who wants to take their public speaking to the next by developing their style, adding power to their voice, honing their body language and stage presence. Learn how to conquer your fear of public speaking, how to organize your talk for the biggest impact or how to make your presentation damn memorable.
Facilitator: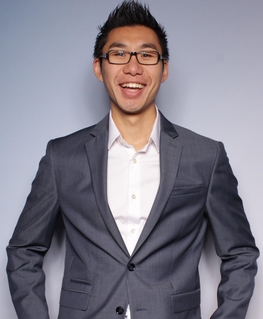 Kit Pang is a Communication Expert, TEDx Speaker Coach, TEDx, Inbound and Keynote speaker, the host of the BostonSpeaksSeries and the founder of BostonSpeaks. He is on a mission to help individuals become exceptional speakers and communicators. Kit's seminars and talks have been credited as super fun, engaging, soul-searching and insightful.
Follow BostonSpeaks: Meetup | Facebook | Twitter | Website
What Others Are Saying:
"I had the privilege of working with Kit on a talk I gave at the Massachusetts Conference for Women. Working with him was so much fun and it 10X-ed the power of my message, making me feel super confident while on stage communicating it. Thank you, Kit!"
Co-author of FLAWD
-Jeanne Demers
Growing up I have always had a fear of public speaking - I'm shy and English is my second language. Kit is exactly what I'm looking for, he gave me the personal attention in a small group, relaxed environment and shed new light into how I can get my point across more effectively and speak more confidently in front of a crowd.
Owner of Boston BonBon
-Rita Ng
I had the great fortune to get to work with Kit in preparation for a TEDx talk. A master at speeches himself (if you ever have the opportunity to hear him give a speech, seize it!), he shared his expertise to enable me to transform the words on paper to a full presentation. Kit's guidance, coaching, and advice, helped me take my thoughts and ideas and create a complete oration. I could not have done it without him.
TEDx Speaker | It's Not Easy Going Green
-Lauren Kuntz

WHAT IS BOSTONSPEAKS?
BostonSpeaks offers public speaking, presentation and communication training to help you get to the next level.
Do you want to become a more confident, engaging and inspiring speaker?
Want to learn how to find speaking engagements and get paid to speak? Learn the business side of speaking.
Private coaching also available online and in-person.