Description
The Kosciuszko Foundation Presents Master & Student - Music Meets Art - a showcase of talented youth featuring a mini exhibit of paintings by Teresa Rysztof, a concert by Tadeusz Domanowski, piano and exhibit of works by young artists,

Art Director: Teresa Rysztof
Sunday, June 4th, 3:00-6:00 p.m.
The Kosciuszko Foundation: 15 E 65th Street, New York, NY 10065
Admission: $15/ $10 - KF Members, Seniors, Students
See the photos from 2016 edition of Master & Student event.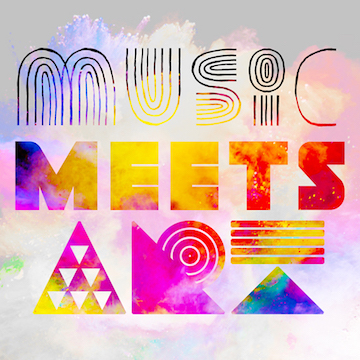 Students concert participants: Robert Argasinski, Enzo Bera, Matthias Coronel, Maya Hussein, Patrycja Jarosz, Maja Kedzia, Alan Koszelak, Anna & Michelle Kurianowicz, Weronika Kolacz, Jakub Lewkowicz, Sebastian Muzeja, Adam Piotrowski, Gabriel Postelnicu, Julia Przybylo, Ela & Julia Raczkowski, Lex Szymczyk, DominiqeTetlak, Alexandra Wrocenski
Students art exhibit participants: Nicole Castro, Ania Kalinowska, Kasia Kapolka, Victoria Krzysztowczyk, Martyna Kuzma, Veronica Matjas, Martyna Nitek, Aleksandra Poniatowski, Maya Pulawska, Maksymilian Rychlicki, Paulina Trzonkowski, Wictoria Walatek, Olivia Wegrowski, Julia Wiatrowicz, Emilka Wojtowicz, Julia Zakowicz, Zoe Zaragoza
Organizer of Master & Student - Music Meets Art - A showcase of talented youth
The Kosciuszko Foundation is dedicated to promote educational and cultural exchanges between the United States and Poland and to increase American understanding of Polish culture and history.
Founded in 1925, on the eve of the 150th anniversary of Thaddeus Kosciuszko's enlistment in the American revolutionary cause, the Foundation is a national not-for-profit, nonpartisan, and nonsectarian organization.
The Foundation's work reaches audiences throughout the United States, through its headquarters in New York City and its regional Chapters in Chicago, Denver (Rocky Mountain), Houston (Texas), Philadelphia, Pittsburgh, Springfield (New England), Buffalo (Western New York State), Ohio (Cleveland) as well as through its National Advisory Council.
The Kosciuszko Foundation is a membership organization, which is supported by contributions from foundations, corporations, and individuals who share the Foundation's mission of fostering the relations and understanding between the United States and Poland.
To learn more about Kosciuszko Foundation choose from the following links: