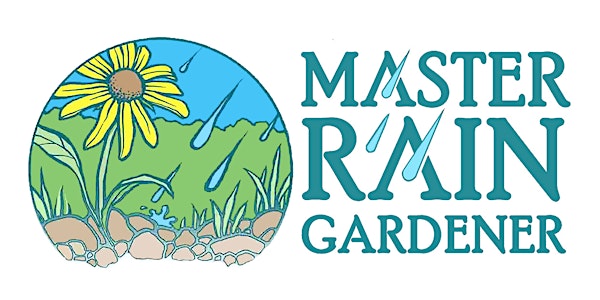 Master Rain Gardener Program: In-Person Professional Certification
Location
Penitentiary Glen Reservation
8668 Kirtland Chardon Road
Willoughby, OH 44094
Refund policy
Contact the organizer to request a refund.
Eventbrite's fee is nonrefundable.
This course will certify you to install rain gardens professionally on residential properties.
About this event
Rain gardens work with nature to collect and filter rainwater that runs off impervious surfaces like rooftops and driveways. Impervious surfaces lead to increases in surface runoff and often result in increased flooding and stream bank erosion. As water travels over impervious surfaces it also has the potential to pick up pollutants. Polluted stormwater runoff enters our rivers and lakes and is one of the leading threats to water quality in the U.S.
This Master Rain Gardener Program will teach you how to manage rain water and localized flooding in your clients' yards. Rain gardens naturally manage stormwater by infiltrating precipitation and allowing it to soak into the ground rather than sending it directly to storm sewers and nearby streams untreated. Experienced instructors will provide customized feedback which will enable you to design and install a rain garden. Topics will include site assessment, soil analysis, design, construction, plant selection, mulching, and maintenance. Each class will be followed by an optional field trip to a local rain garden.
Participants in the professional certification track will be required to pass a final exam and either participate in a field day (public rain garden installation) or install a residential rain garden. Graduates will receive a Master Rain Gardener t-shirt, yard sign, and a certificate of completion. Professionals will also have to option to be listed on a public website of Northeast Ohio Professional Rain Gardeners that will be maintained by and held on partner websites.
The Professional Certification is geared toward landscape professionals and contractors looking to install rain gardens professionally on residential properties. Your Professional Rain Gardener Certification can be used to promote your expertise and as a selling point for your business.
2022 In-person Course Dates:
• Class 1: Wednesday, August 3, 2022. 10:00 am-2:00 pm*
• Class 2: Wednesday, August 10, 2022. 10:00 am-2:00 pm*
• Class 3: Wednesday, August 17, 2022. 10:00 am-2:00 pm*
• Class 4: Wednesday, August 24, 2022. 10:00 am-2:00 pm*
• Class 5: Wednesday, September 7, 2022. 10:00 am-2:00 pm*
*Light refreshments will be provided. Participants will have the opportunity to attend optional field trips to local rain gardens and nurseries after each class!
Unable to make all the classes? A hybrid option is available!
We offer an online course that follows the same content as the in-person course. If you need to miss any classes, you can watch the online portion to keep up to date.
COVID-19 Policy
All necessary precautions for COVID-19 will be put in place and communicated with participants as the course date approaches.