Description
This 4-week intensive is a no-nonsense interactive course that will help you become a more confident and polished professional speaker. Learn how to conquer your fear of public speaking, how to organize your talk for the biggest impact or how to make your presentation memorable. Students will teach a workshop for the general public during the last class session!
Who Should Attend:

Someone who wants to hone the technical side of speaking in public and add power to their speaking, body language, vocal variety and stage presence.
HW before Week 1: Call Kit for an in-depth interview + HW assignment.
Objectives:
How To Ease The Fear Of Public Speaking And Use It To Your Advantage
Honing Your Body Language
Analyzing And Relating To Your Audience

Developing Your Voice and Unique Speaking Style
Tips & Tricks on how to craft an exceptional Informative, Persuasive and/or Inspirational Talk
The Art Of Persuasion - How To Sell
Public Speaking Tips & Tricks To Help You Speak Like A Pro
Impromptu Speaking Practice
Weekly Practice Speaking in Front Of Others
Dates:
Tuesday - Jan 3rd, 10th, 17th and 24th
Time: 6-8pm
Cost:
Early Bird Speaker: $350
Speaker: $499
***10 Spots Only***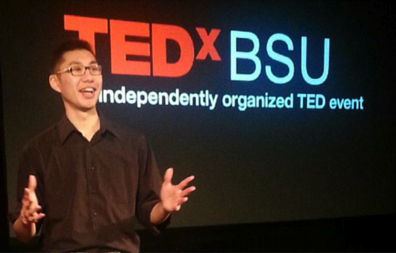 Instructor Bio:
Kit Pang is a Communication Expert, TEDx, Inbound16 & Keynote Speaker and the Founder of BostonSpeaks. He loves to help individuals and entrepreneurs become exceptional speakers and communicators. Kit has worked with CEOs, popular authors, celebrities, TEDx speakers and people who are just darned scared of public speaking! Learn more about Kit here.
What Others Are Saying:
"I had the privilege of working with Kit on a talk I gave at the Massachusetts Conference for Women. Working with him was so much fun and it 10X-ed the power of my message, making me feel super confident while on stage communicating it. Thank you, Kit!"
Co-author of FLAWD
-Jeanne Demers
Growing up I have always had fear of public speaking - I'm shy and English is my second language. Kit is exactly what I'm looking for, he gave me the personal attention in a small group, relaxed environment and shed new light into how I can get my point across more effectively and speak more confidently in front of a crowd.
Owner of Boston BonBon
-Rita Ng
I had the great fortune to get to work with Kit in preparation for a TEDx talk. A master at speeches himself (if you ever have the opportunity to hear him give a speech, seize it!), he shared his expertise to enable me to transform the words on paper to a full presentation. Kit's guidance, coaching, and advice, helped me take my thoughts and ideas and create a complete oration. I could not have done it without him.
TEDx Speaker | It's Not Easy Going Green
-Lauren Kuntz

BostonSpeaks - Communicate Better, Live Better