Description
Discover 3 Simple Ways to Grow Your Business
Are you feeling stuck in your business because you've just been getting by no matter what you do?
You know there's a better way. You probably know other business owners who are growing and doing well but you can't figure out how to get over the hump.
You say yes to every opportunity. You show up at every event trying to make sales and gain customers.
I get it.
I've consulted with hundreds of business owners and felt their pain.
Most of the business owners I know start a business from a passion for something. They hardly ever start a business with a plan.
Master Planning Your Business 2017 is a workshop designed to help you get focused and organized to grow your business.
Get Clear. Set Goals. Drive Sales.
What You'll Learn:
How to make Consistent Sales Month after Month
How to Identify Your Best Customers and Attract More of Them
How to Create Multiple Revenue Streams in Your Business
How to Set Realistic Sales Goals
How to Use Social Media to Get Found Online
This hands-on workshop is a time to get it done. You'll bring your laptops or tablets and we'll work together to establish direction and put a plan in place before you walk out the door. Every participant will receive a 35 page workbook to build their plan.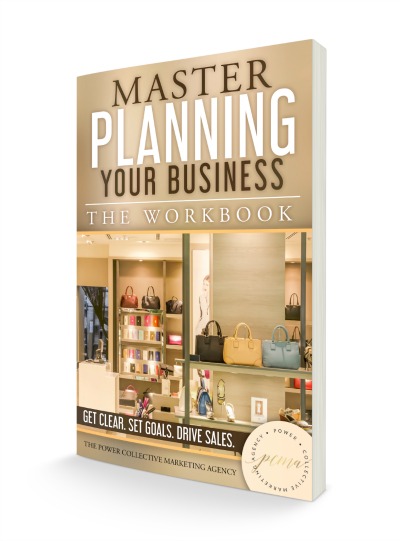 If you think that you're better off "Googling" answers then this workshop is not for you. The class is designed for serious business owners who want to know what to do to grow their business and how save time and money doing so. They are tired of playing around.
Participants in the workshop will walk away with answers and they'll be clear their next steps. They will also receive invitations to a private online Q&A session weeks after the class to make sure they're still on track.
This Workshop Will Also Cover:
Making sure your Website is set up to Cash in on Traffic
Business Tools that Automate your Work as much as Possible
How to Promote your Business to stay Top of Mind with your Customers
Developing Partnerships to Make even More Profits

Register today, seats are limited to provide quality instruction. This workshop is $275 when we work with individual clients. Make the investment in your business and you'll make the money you set out to make.
All workshop attendees will get an opportunity to introduce themselves and their businesses to the group. We encourage participation. Come and get what your business needs.