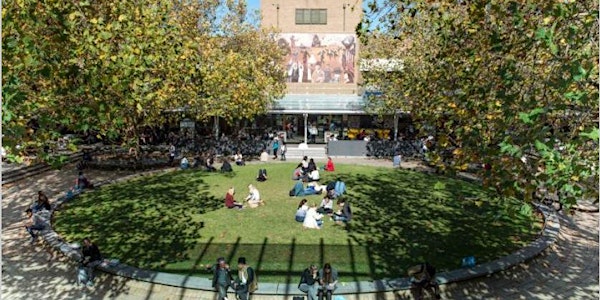 Master Plan Refresh Vision workshop
Lets talk about what you love about La Trobe, and build a vision that will help guide future planning of our Melbourne (Bundoora) Campus.
By La Trobe University Campus Planning
When and where
Date and time
Tue, 16 Aug 2022 7:00 PM - 8:30 PM PDT
About this event
Our University City of the Future journey is taking its next step with a refresh of the campus masterplan, which will set out how the campus might grow and develop in the future.
We're running a series of small focussed workshops with groups of identified stakeholders that will seek to explore the current campus – how it's used and how it functions, and we would like your insights to help guide our thinking. We'll consider the community who use our spaces, the natural and urban environment, and how we balance these needs, with our pivotal role in the state's fastest growing region – Melbourne's north.
Over the course of the workshop, we'll discuss:
• Our history and the role it's played in getting us to where we are now
• The vision for the University City of the Future
• The key principles and goals for future planning and development of our campus.
Join us and be part of shaping the future of our campus!
Because workshop numbers are limited, we would appreciate it if you could let us know as soon as possible if you can no longer attend, and if there is someone you think should be invited, contact us at campusplanning@latrobe.edu.au. PLEASE NOTE ALL WORKSHOPS ARE THE SAME FORMAT/CONTENT, SO YOU ONLY NEED TO SELECT ONLY ONE WORKSHOP TO ATTEND.
If you can't make it to a workshop but would like to participate in the masterplan refresh, share ideas, communicate issues, and ask questions, there will be a number of ways. These will include a dedicated engagement website, on campus events, and surveys.
We look forward to sharing further information soon.
You are also very welcome to drop us a line, tell us what you think, and ask any questions you might have, anytime.