Description
This special panel is designed for business leaders and managers who are looking to join in a spirited workplace discussion on the subject of respect, diversity, anti-harassment, and inclusion. This is a two-hour panel presentation designed to reach a broad group of business leaders allowing them to maintain compliance in their HR and anti-harassment workplace programs. While the program isn't customized to specific businesses, it will be designed to comply with Texas employment laws and well as applicable federal laws. Participants will enjoy lunch, network and hear a killer panel presentation on how we can better work our teams, organizations, and peers better keeping in mind the diverse workplace we operate in.

The class includes lunch and beverages.
The Workplace Masters Institute is brought to you by: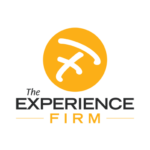 The founders of Duo Works, Linda Blackmon, and Jessica Miller-Merrell both have a background in Human Resources and Recruiting and are committed to providing resources on the subjects of HR, recruiting and leadership.