Master of Physician Assistant Studies Program Information Night
Description
Please read the entirety of this email so you don't miss any important information.
This event is a chance for you to learn more about our Master of Physician Assistant program, get to know our program director, meet some of our current students and take a tour of our facility.
Everyone is welcome to attend, so feel free to bring your spouse, significant other, or friends.
If you have any questions, please contact Jeff Tolley at 801.734.6851 or at jeff.tolley@rm.edu.
Where should I park my vehicle?
122 East 1700 South Building 1, Provo, UT 84606
If you google Rocky Mountain University of Health Professions it will take you to our main building. The PA building is around the corner. Please follow the map to avoid confusion.
Please park in the Building A Parking lot, circled on the map in red.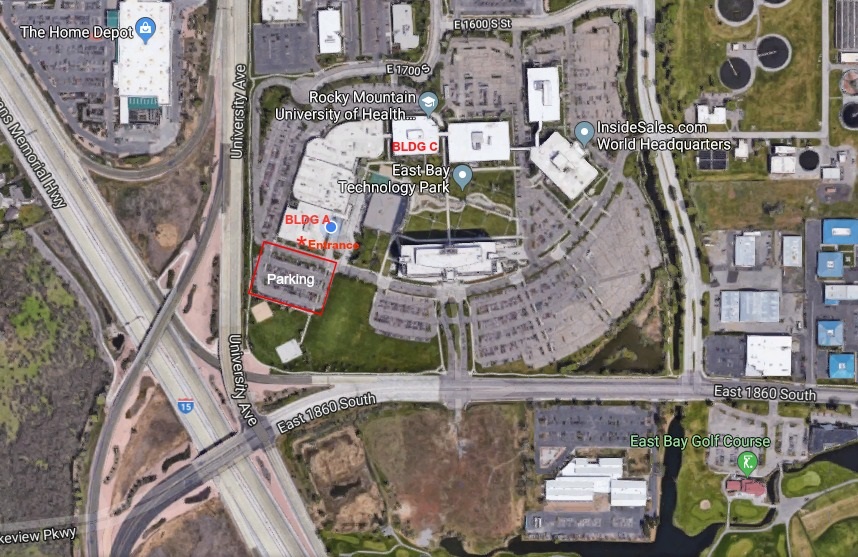 ---
Is there a formal attire I should wear?
No. come in whatever clothes you wish.
Do I have to bring my printed ticket to the info session?
No.