Master Mantak Chia in San Francisco

Wednesday, June 17, 2020 at 9:30 AM

-

Monday, June 22, 2020 at 5:00 PM (PDT)
Event Details
June 17-22, 2020. Three workshops.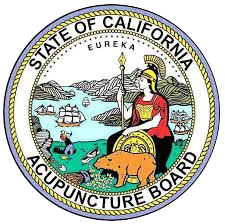 14-hour acupuncture CEUs available for each workshop (42 in total)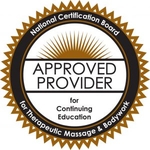 14-hour CEUs for the June 17-18 workshop for Licensed Massage Therapists-Professionals
Wed Jun 17 - Thu Jun 18, 2020 - 9:30 am-5:00 pm 
AWAKENING THE HEALING LIGHT OF THE TAO, BACK TO THE BODY'S WISDOM

In this workshop, Master Chia will first help you activate your Qi centers and open your Qi Channels with the introducing of the violet-light energy. Then he will teach fundamental practices of Taoist meditation and guide you through each step. These exercises help you activate the internal flow of your life energy and open up your microcosmic orbit. This inner energy flow radiates and generates healing power inside your body. Afterward, he will lead you back to your body's wisdom, which is activated and developed by Inner Smile--smiling to your organs in cycles. This natural wisdom will make your organs healthy and strong while growing your soul spirit. Also, he will teach the Six Healing Sounds, which is the emotional wisdom that gives you control of your emotions that would otherwise be difficult to manage.
---
Fri Jun 19 - Sat Jun 20, 2020 - 9:30 am-5:00 pm
LOVING ENERGY THAT HEALS

Mantak Chia has been famous for teaching Healing Love for decades since the 1970s. Take this opportunity to learn these practices that were once mysterious from the legendary master, face-to-face. Love-making or sexual desire and behavior generates tremendous life energy, which ordinary people have no way to control. He will teach you how to manage your sexual power and transform it into the incredible healing force that flows through your body and opens up your sensory nerves and Qi channels. In this workshop, he will guide you through the process of balancing Yin and Yang, ranging from connecting the sexual power with universal human love to harnessing sexual energy from both males and females.
---
Sun Jun 21 - Mon Jun 22, 2020 - 9:30 am-5:00 pm
Iron Shirt I
Iron Shirt, Part I, includes a series of breathing and standing meditation practices, and they strengthen and move Qi into connective tissues, ligaments, joints, tendons, and bones. Dynamic standing postures not only incorporate breathing techniques that pack Qi around vital organs to enhance them but also provide grounding methods that result in firm rooting needed for higher spiritual ascension. These practices align and strengthen the body and bone structure. Further, they improve the immune system by increasing the power of the guardian Qi. Finally, they pave the way of perfecting our inner selves, allowing us to reach higher spiritual levels.
---
Master Mantak Chia is the founder of the Healing Tao, Universal Healing Tao System and has taught its practices 

throughout the world for decades. In more than 45 years of teaching, Master Chia has published over 55 books on Taoist practices and estimates 75 books in total to convey the full 

Universal Healing Tao System

.
Master Mantak Chia has been the only one named twice as 
Qigong Master of the Year
 by the International Congress of Chinese Medicine and Qi Gong in 1990 and 2012 and is also listed as number 18 of the 100 most Spiritually Influential people in The Watkins Review 2012. Nowadays, Master Chia is still in the list of the 100 most influential spiritual leaders.
---
Some recent videos of Mantak Chia.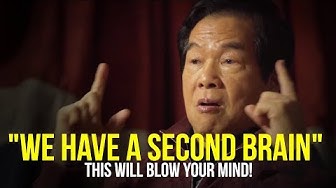 Mantak Chia: Techniques to Activate The Second Brain (2,880,623 views)
https://www.youtube.com/watch?v=kaefdiE4ovk
---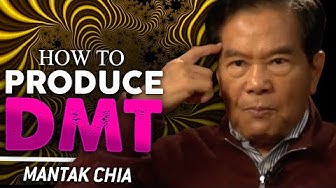 HOW TO PRODUCE NATURAL DMT (363,079 views)
https://www.youtube.com/watch?v=r15ckOaXuSA 
---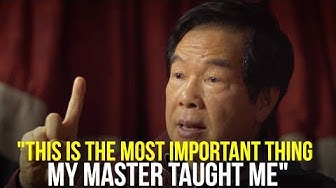 Understand This And You Will Achieve Anything! (229,014 views)
https://www.youtube.com/watch?v=HO_ZqfpiwLg
---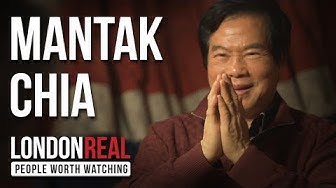 HOW TO RELEASE NEGATIVE ENERGY 
https://www.youtube.com/watch?v=bDRUTbQNkJM
---
Refund Policy: No refunds at any time.
Event Hosts: 
Save This Event
When & Where

Crowne Plaza Hotel
1221 Chess Drive
Foster City, CA 94404


Wednesday, June 17, 2020 at 9:30 AM

-

Monday, June 22, 2020 at 5:00 PM (PDT)
Add to my calendar