Description
**Sponsors: Private brunch on 10/14/2017 at 11:00am (Location TBD), signed book, signed certificate of attendance and contribution, panel seating during VIP meet and greet, social media advertising, website banner through 12/31/2017, and reserved seating on 10/14/2017.
1. VIP Meet & Greet with Dr. Claud Anderson, promptly, from 3:30pm-4:30pm (doors open at 3pm). This session will only allow for 25 persons to attend. VIP will include a signed copy of Dr. Claud Anderson's book, a signed certificate of attendance by Dr. Anderson and Professor Griff, and an opportunity to engage them with a question and answer session. Light refreshments will be served
2. General Admission doors open at 4pm. No recording devices will be allowed.
3. Master Class will begin promptly at 5pm.
4. Dr. Claud Anderson will be releasing his new book and speaking on the implementation of "PowerNomics" on our culture and community.
5. Professor Griff will speak on "CREAM" (Cash Rules Everything Around Me) the positive/negative economic effects of HipHop on our culture and community.
6. Christopher Emanuel will speak on the importance of fatherhood, and their right to effectively parent; along with the economic result of having both parents involved with the raising of our children.

7. Stacy Douglas will speak on the mental health issues such as; sexual abuse and suicide which negatively affect how we value ourselves; depression and feelings of inferiority which directly contribute to the factors
which prevent us from achieving and economically flourishing.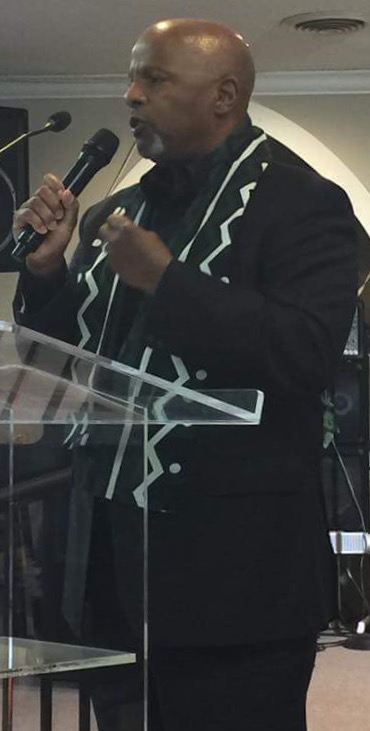 Host: Randall Greggs
Randall Greggs is an inspirational and motivational speaker. He received his 'Competent Communicator Award' from Toastmasters International. Most recently receiving a Certificate of Completion for Speaker Development Training, awarded by world renowned Mr. Les Brown. He's a life-long student of African American Studies and has traveled as far as Ghana, West Africa to get a greater understanding and appreciation for our African culture, heritage and land! He's President and co-founder of the PNA Group, (a 501c3 non-profit) which focuses on community development for self-reliance. Randall is a former graduate of Voorhees College in Denmark, S.C. Obtaining a Bachelor of Science Degree in Business Administration. With more than 40 years of experience in sales management and distribution. He loves the Lord, and his family!❤❤ Happily married to Mrs. Elaine Greggs for 34 yrs!❤❤ He's also an active member of an Acappella group, "Rejoice of Greenville"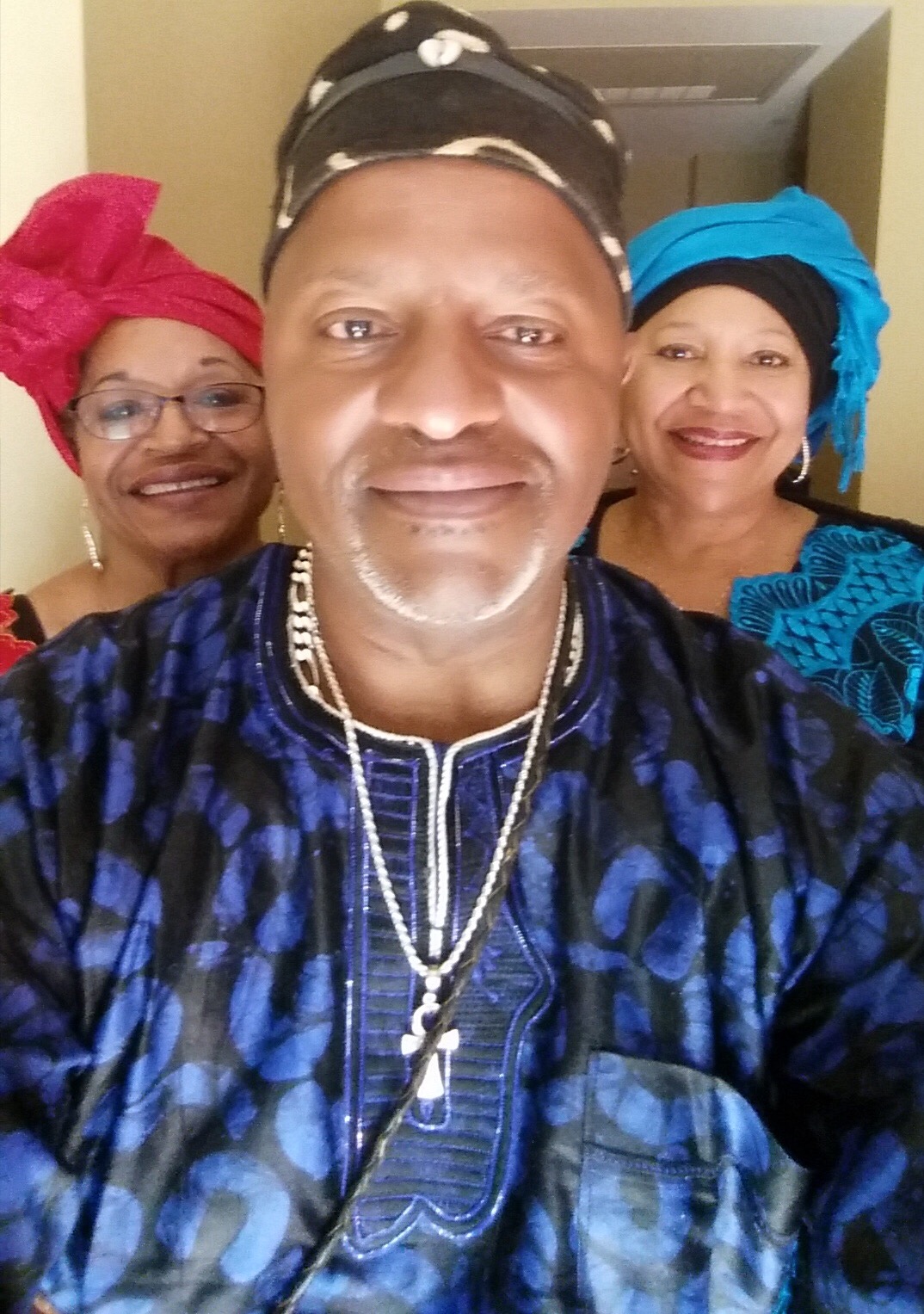 with two CD recordings to their credit.Presently his focus is to establish a M2M (Motivation 2 Mastery) Master Class. A network of Interest with Business Leaders, entrepreneurs, and professional Consultants here in the upstate of South Carolina, by offering continuous training, workshops and consultation in the areas of personal growth and development.
MASTER CLASS:
A. Dr. Claud Anderson http://www.harvestinstitute.org: is president of PowerNomics Corporation of America, Inc. and The Harvest Institute, Inc. PowerNomics is a company that publishes his books and produces the multimedia presentations in which he explains his concept, PowerNomics.
PowerNomics is a package of principles and strategies that offer a guide for Black America to become a more self-sufficient and economically competitive group in America. As an entrepreneur, Dr. Anderson built Maryland's largest seafood producing facility and operated it for seven years, has owned radio stations, retail food outlets and a residential construction company.

B. Professor Griff of "Public Enemy" http://www.professorgriff.me: is a cultural entertainment analyst, internationally renowned educator, writer, producer, musician, Rock and Roll Hall of Fame recording artist, lecturer and co-founding member of the pioneering and revolutionary hip hop group Public Enemy. Author of the popular music business guide: Musick Bizness R.I.P. (Resource Information Publication), Griff stands as a highly acclaimed, seasoned entertainment industry veteran and sought-after resource on all aspects of the music business. An activist within both the conscious and hip hop communities; Griff currently stands as a permanent fixture on the international lecture circuit with his riveting and powerful discourse/book, The Psychological Covert War on Hip Hop.
C. Christopher Emanuel of "Sky is the Limit Foundation" www.skyisthelimitfoundation.org: Sky Is The Limit Foundation was founded by Christopher Emanuel in 2015. His daughter was involved in an unethical and predatory adoption without his consent in February 2014; however, he was able intervene and prove himself because he registered on The South Carolina Responsible Father Registry . Despite the obstacles and structural impediments he faced as a father he was successful in bringing his daughter home. Now as a single father, through his triumph and the lessons of fatherhood, he has taken on a role of being a Father Practitioner. Educating and empowering fathers to cultivate responsibility and family values. Why its imperative to be proactive. The importance of registering with your State Putative Father Registry, the rights of putative fathers, and the benefits of registering to prevent another father from experiencing what he did. Christopher Emanuel Editorial in The New York Times
**www.stacydouglasfoundation.org
Stacy Douglas Foundation
We are here to SERVE our community. Service, Energize, Restore, create Vision, and Empower!

We are a 501(c)(3) nonprofit community development corporation with a "History through HipHop" program. The program allows for the integration of music; along with economic and parenting education.
Our Founder;
D. Stacy Douglas is an "Army Brat, Navy Veteran, and AirForce Mom. Author, Philanthropist, Entreprenuer, and Activist.
Stacy is the daughter of retired Sergeant Major, Thurston Lee Williams (deceased) and Sergeant First Class Lynette Jackson (retired). She has served nearly 18 years in the Federal Government, 13 of those with the Internal Revenue Service as a Tax Law Specialist and Revenue Officer. She is a Lifetime member of the Veterans of Foreign Wars (VFW) Post 6734 and has traveled throughout the world to places such as; Italy, Greece, Israel, Bahrain, Puerto Rico, Spain, France, Yugoslavia, Czechoslovakia, Hawaii, and Germany.
While living in Hanau Germany over the course of 9 years, Stacy's love for hiphop was made manifest when she debuted on her first single "Chemistry", singing background for a high school hiphop artist. She later went on to be a part of the International hiphop group "Next Generation", and toured throughout Germany performing at World of Music (WOM) festivals.
We are committed to bringing forth the vision of our founder. The manifestation of a community that is healthy and progressive; mentally, emotionally, culturally, economically, and justly.
Thank you for your support!
864-918-3830
stacydouglasfoundation@gmail.com
Date and Time
Location
Refund Policy