Master Class on Advanced Facilitation Skills

Wednesday, December 7, 2016 from 8:30 AM to 5:00 PM (PST)
Event Details
Course Description
Have you ever skied off piste before? Do you remember that feeling of doing it for the first time? How come it was so hard? You thought you were a pretty competent skier on the prepared pistes but it's like being a beginner all over again. Or when you windsurf on the ocean for the first time having only done it on lakes before - why do I keep falling off?.
Well facilitation can be like that too. Guiding groups through a well designed workshop using tried and tested techniques is like skiing those smooth prepared pistes. But what happens when the group is full of difficult people or there's a dominant bully ruining everything? What if you have to design the workshop yourself? That's off-piste facilitation. 
This master class is designed for facilitators who want to gain a better understanding of how group activities actually work so that they can run even more effective sessions in future. The goal is to give you the skills and the confidence to go off-piste and to get the very best out of any group whatever the circumstances.  
Learning Objectives
• Improving your facilitation skills: for example, the theory of state, use of energizers, checking in, interventions and more.
• Knowing how to choose the right activities and how to link multiple activities together for even more useful sessions. 
• Why event planning is so important: for example, planning "through an event", dry runs, processing & reporting.
• Understanding why group activities work: for example, a deeper look into game design, the use of metaphors, flow and game dynamics.
• Tips & Tricks: For example, dealing with difficult participants, persuading skeptics, the "firework" moment, briefing observers etc.
What to Expect
The exact format of this one-day master class depends on the needs of the participants, although the focus will always be on how to improve the way we design, produce and facilitate group activities. The day will start by sharing the participants' experiences with facilitation. Expect plenty of hands-on practice after that with direct feedback and lots of opportunities to try out new skills. All in all it will be so action packed that you won't even have time to check your emails. 
---
Instructor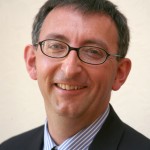 Jonathan Clark teaches Innovation Games courses and designs and produces Innovation Games engagements across Western Europe as part of his work as an independent advisor on strategy and Innovation. Jonathan's 20 years experience in technology and international publishing gives him deep understanding of running customer-centric businesses. He brings energy and enthusiasm into everything he does. Jonathan's particular skill is to help people see things from new perspectives and to inspire them to make things happen.
When & Where

Conteneo
1296 Kifer Road
Suite 601
Sunnyvale, CA 94086


Wednesday, December 7, 2016 from 8:30 AM to 5:00 PM (PST)
Add to my calendar
Organizer
When people work together to their full potential, amazing things happen. And we believe that the best way to reach that potential is through the power of collaborative frameworks and serious games.
Our mission is to help organizations use collaborative frameworks to empower people to work better together, with their colleagues, customers and partners – no matter where they are in the world. This mission guides our products, informs our services and drives our social and civic engagement.
Learn more at www.conteneo.co.