Description
IESE Business School New York Campus
Master Class
---
Impactful and Integrated Marketing Plans
Dates: November 9-10, 2017
Program Fee: $1,750 (includes all reading materials and lunch for the two days)
In this comprehensive and highly practical two-day program, you will gain a broad overview of strategic marketing and acquire the tools to devise solid marketing plans from B2C, B2B and non-profit perspectives. The course will examine the core components of successful marketing in a highly practical approach - from designing strategies to connect with your customers, to leveraging key metrics to continuously optimize your marketing operations.
Participants receive:
A Marketing Plan Element Checklist
A Marketing Plan Document Template
A Marketing Plan Example
In a dynamic learning forum, you will expand your awareness of:
The fundamentals of effective marketing strategy
Competitive, industry and trend analyses that underpin the marketing plan
Cohesive marketing plans that align with your overall marketing strategy
How to calculate realistic marketing budgets
Strategies to engage and retain customers
Marketing metrics for ongoing optimization
---
Day 1
Morning: Planning Process & Upfront Analysis
Key steps, timing & players involved in the Marketing Planning Process

Marketing Plans & Strategic Plans: How they differ & relate to each other

Marketing Plan pre-work

Industry, competitive & past performance analyses

Target persona identification

Path to purchase understanding

Primary marketing research studies

Data/information sources
Afternoon: Brand Strategy, Business & Marketing Goals, Budgeting, Integration
Key strategy elements: brand positioning, segmentation, sources of volume

Setting business and marketing plan goals and objectives

Determining marketing budget and allocating it across marketing elements

Developing a meaningful and impactful integrated marketing message
Day 2
Morning: Optimizing Traditional Marketing Plan Elements
Advertising creative & "traditional" media plans

Consumer promotion tools and when to deploy them

Trade and intermediary promotion tools and when to deploy them

Public relations, event, and cause marketing approaches
Afternoon: Digital Marketing Tools, Marketing Plan Metrics and Execution
Digital Marketing: website, search, social media, e-commerce optimization

Integrated marketing flowcharts, seasonality and geographic emphasis

Program prioritizations: must haves vs. nice to haves, risks and hedges

Monitoring performance

Individual marketing element performance

Marketing mix optimization (changing marketing element choices)

Plan development timing, execution/implementation, and pitfalls
---
Who should attend
Product, marketing and brand managers
Advertising professionals
Market Research managers
Financial analysts and strategists focused on marketing operations
Functional specialists who support marketing departments
Brand consultants
All learning applies to Business to Consumer, Business to Business & Non-profits
About the Professor: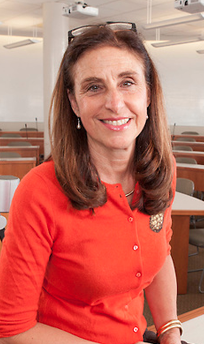 Michelle Greenwald is an Adjunct Associate Professor of Marketing at IESE Business School for Executive Education and the MBA programs. She is a graduate of the University of Pennsylvania and the Kellogg Graduate School of Management at Northwestern.
Professor Greenwald is a former Senior Vice President of New Business Development at Disney and a Vice President and General Manager of New Products at Pepsi-Cola.
She is also the CEO of Inventours-- Inspiration For Innovation, a series of programs providing insider access to innovation thought leaders in the world's most creative cities. She writes a column for Inc.com on innovation. She was selected by Advertising Age Magazine's as "One of the 100 Best and Brightest Women in Advertising and Marketing in the U.S.".