Description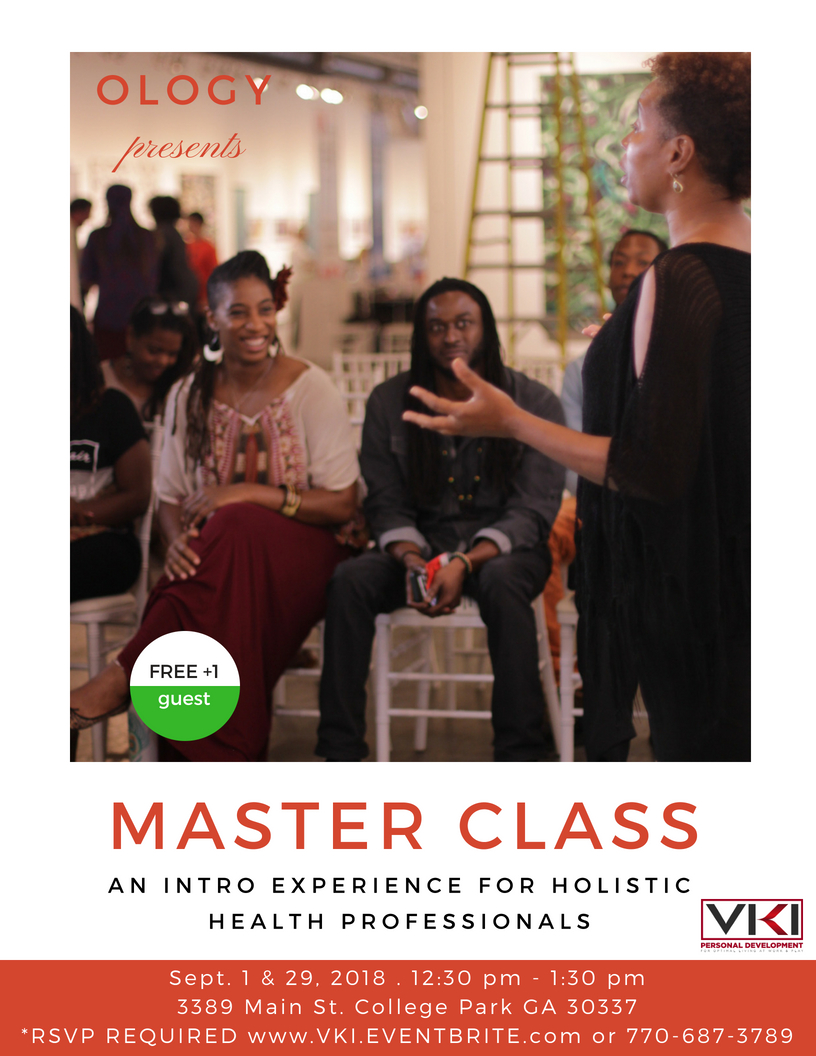 OLOGY Presents Master Class, an intro experience for holistic health professionals, September 29, 2018, at 12:30 pm. Our facilitator Versandra Kennebrew is the president of VKI Personal Develoment Inc. and has mentored hundreds of massage therapists, yoga instructors, energy healers, authors, and poets. As a Massage Instructor's Apprentice at Irene's Myomassology Institute 2000 - 2002, and Massage Therapy Instructor at Everest Institute 2004 - 2005, Kennebrew taught hundreds of students the art and practice of massage therapy and basic business strategies. What she garnered from those years as an instructor and nearly 20-years experience as a massage therapist and health coach are integrated into her Master Class Series which will begin in October 2018.
This is your FREE opportunity to get up close and personal with an experienced holistic health professional who has authored 6 self-help books, serviced many high-profile and celebrity clients, co-hosts a radio show, speaks internationally, and organizes retreats and book tours. Whether you are a budding holistic health professional or a seasoned healing artist, you will leave the Master Class Intro Experience empowered, and with a more clear vision for enhancing your career while being balanced in every aspect of your life.

The Master Class Series for Holistic Health Professionals aims to support those who work daily to provide pain relief and comfort to the masses. From personal to business development classes and workshops, we bring you the tools and resources you need to live your best life every day.