Description

ARRI Academy Master Class for Digital Lighting Systems
Digital LED lights are the beginning of a new era in film lighting. They will revolutionize every film set. They are as well a technical challenge for every cinematographer and gaffer.
On one side there are a lot of technical and practical aspects – you will be working more efficiently with a smaller crew and save electricity. But beyond that - how do you turn these new lights into an artistic tool? What mood can you design and achieve?
This 5-days master class will unite the most experienced artists in this field. It will offer a unique experience for any cinematographer and gaffer.
Who should attend
---
Directors of Photography
Lighting designers
Gaffers
Operators
Assistants
Rental staff
Colourists and colour graders
Lecturers/Professors
Duration: 5 days
Language: English
Trainers:
---
Kees Van Oostrum, President of ASC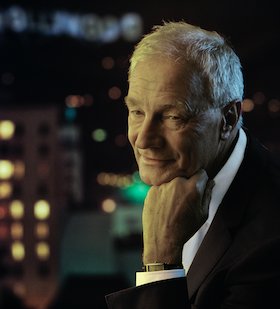 Kees Van Oostrum, ASC, studied at the Dutch Film Academy with an emphasis on both directing and cinematography. After graduating with honors, he received a scholarship for the American Film Institute (AFI). As a cinematographer Van Oostrum has subsequently compiled an eclectic range of some 80 credits, including Emmy award winning movies for television and the cinema and occasional documentaries. His diverse body of work includes the history-based classic feature films Gettysburg and Gods and Generals.

Jan Schütte, Educator, Film Director and Producer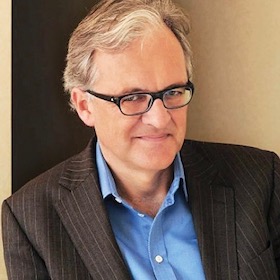 Jan Schütte is an internationally acclaimed educator, film director, and producer. His films have screened at film festivals such as Venice, Cannes, Toronto, Sundance and many more. Between 2005 and 2010 he was a professor at Harvard University. In 2010, he was appointed President of the German Film and Television Academy Berlinand took up the post of Dean of the American Film Institute in 2014. He also is a faculty member of the Harvard University School of Extension.
Mo Flam, Gaffer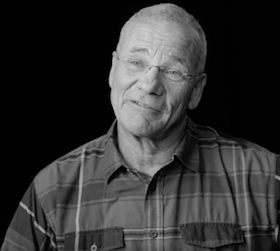 Mo Flam has been working as a Chief Lighting Technician on feature films for over 35 years. Major Credits include "The English Patient" (Winner, Best Cinematography, Best Picture – 1997 Oscars) "Black Swan" (Nominee, Best Picture, Best Cinematography – 2011 Oscars) and "Spotlight" (Winner, Best Picture – 2016 Oscars).
Tom Van den Abbeele, Head Gaffer and Owner of WATTS Belgium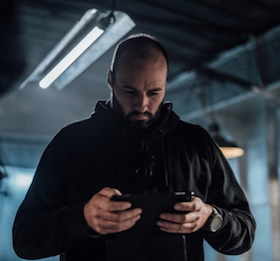 Tom Van den Abbele has more than 20 years experience in film and television lighting. He is an early adopter of LED lighting and was among the first Skypanel owners in Belgium. Since the introduction of the Skypanel he began to develop wireless lighting solutions that support the DP's creative vision while keeping the budget under control.
Markus Zeiler, General Manager Business Unit Lighting at ARRI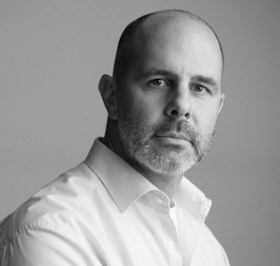 Markus Zeiler heads the Business Unit Lighting at ARRI. One of his central tasks has been to create the most optimal environment for his team in order to facilitate their transition from analog to digital lighting technology. With a university degree in physics, he initially joined the lighting industry as a LED development engineer. Over the last two decades, Zeiler has aided in the conversion towards LED in the automotive, LCD backlighting, architectural, and film/TV industries. He has also been awarded more than a dozen LED patents. Before joining ARRI, he became certified as an architectural lighting designer.
For more information, contact us at:
ARRI Academy
academy@arri.asia
Tel.: +852 2234 8922
www.arri.com/academy
To stay in contact with us, please join our Facebook Group or sign up for our newsletter.
---
Please read the General Terms and Conditions and Privacy Declaration of Arnold & Richter Cine Technik GmbH & Co. Betriebs KG.
FAQs
---
Q: Is my registration/my ticket transferable?
A: Yes, you can transfer your ticket either to another event in the same country or to a friend. There will be an event transfer charge.
Q: What else is included in the ticket price?
A: Your ticket includes lunch, snacks, drinks, training material and a very nice giveaway bag.
Q: What are the conditions for refunds?
A: The participant shall have a right to withdraw from the contract up to 5 calendar days before the start of the event.
No cancellation charges up to 14 calendar days or more before the start of the event.
Cancellation charges amounting to 25% of the event fees up to 6 calendar days or more, but lesser than 14, before the start of the event.
The full participation fee is due 5 calendar days before the start of the event.
See Clause 4 in the GTC
Q: How can I contact the organizers if I have questions?
A: Email: academy@arri.asia or Tel.: +852 2234 8922