Event Information
Location
Three IFC
10 Guljegeumron-ro, Youngdeungpo-gu, Seoul (43rd Fl.)
seoul
Korea, Republic of
Description
Geopolitical shocks are back in the news: Brexit, rising populism in America and the EU, migrant crises, the Arab Spring, commodity busts, etc. As much as hard-headed business people have to simply "get on with it," an awareness of the geopolitical forces behind the headlines can make managing the daily ups and downs of a P&L easier.
It can also lead to the earlier recognitions of innovations, opportunities and risks.
This session looks at some myths and also what is knowable about four important areas of geopolitical change, and tries to figure out what is currently "bears watching", and why.
SPEAKER:
Professor Milo Jones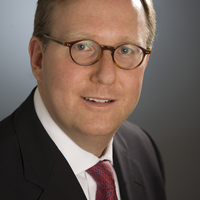 Dr. Jones has been a Visiting Professor at IE since 2008. In the past, he has worked in senior positions in several international companies, and served as an officer in the United States Marine Corps.
He is the co-author of Constructing Cassandra: Reframing Intelligence Failure at the CIA, 1947-2001, published in 2013 by Stanford University Press.
In addition to his teaching, Milo serves on several boards and consults on strategy and the application of intelligence frameworks to business and financial problems. He is currently researching the geopolitics of automation and digital technologies.
Date and Time
Location
Three IFC
10 Guljegeumron-ro, Youngdeungpo-gu, Seoul (43rd Fl.)
seoul
Korea, Republic of