MassTLC Major Event - Spring Meeting: The Global Impact of Mobility

Friday, May 13, 2011 from 7:30 AM to 1:30 PM (EDT)
Event Details
 Trying to Get Your Arms Around the Global Market? 
We'll Extend Your Reach on May 13th! 
Join Kara Swisher from the Wall Street Journal and senior executives from global companies including Akamai, Antenna, BNI Video, BT, China Unicom Americas, Cisco, Comcast, Funambol, Groupon, HTC, Jumptap, MGH, Movik, Philips Healthcare, Tejas Networks, Thomson Reuters, Turner, Where and others as we explore business models, infrastructure issues and consumer expectations crucial to success in this highly competitive marketplace.
_______________________________________________________________________________________
Mobility has changed us all.  The industry is not just shaping how we interact in our personal and professional lives, but is reshaping our world.  In America, device and app envy have built a multi-billion dollar industry.  Economically significant, but in the rest of the world, this innovation has transformed lives.  For the first time remote areas are receiving timely weather alerts, accessing education, transacting commerce and most importantly saving lives.    
Enterprise and individual consumers of all generations and regions have continued high expectations of what the industry can deliver and planning for the next generation of promised solutions.  Staying current on development platforms, business models, infrastructure issues and those expectations is crucial to succeeding in continual technology evolutions.  
MassTLC's Spring Meeting will gather world-wide industry experts for a half-day interactive discussion and work as an industry to face some of the sector's most challenging questions and issues.  
Keynote Panel
8:00 - 9:00am State of the Global Wireless Industry
While India has close to 720 million mobile subscribers, that's just 60% of the population. But it's the largest scale economy where broadband will first initially come over mobile networks before fixed networks. China is just beginning to aggressively roll out android phones…but a huge opportunity with their 60% of their 1.3 billion people connected.  The dynamics these changes create are different than what we've seen in the western world.  What opportunities will be created in "mobile first" economies and still remain in the rest of the world. Before tapping this global market you need to know the forces shaping its growth.  
This outstanding panel of global experts will provide statistics on the global wireless industry, what consumers are expecting and help you define your go-to market plan by discussing do we have what other countries want?  Which partnerships will be crucial to tapping these markets?  Must development be local?  How do you sell in these markets? 
Panelists:
Professor Iqbal Z. Quadir, Founder and Director, Legatum Center, MIT

Dr. Harmeet Singh, SVP, International Business Development, Tejas Networks
Nicholas Sullivan, Fellow, Center for Emerging Market Enterprises, Fletcher School

Steve Whittaker, Chief Research Professional, BT Innovate and Design
Fireside Chat
9:00 - 9:30am Fireside Chat
Kara Swisher, Co-producers & Co-hosts D: All Things Digital & Technology Columnist & Reporter, Wall Street Journal

George Bell, President & CEO, Jumptap
9:45 - 10:45am
Breakout 1: mCommerce – Why financial services and retail companies want access to your pocket  
The always connected consumer is a boon for mCommerce, retailers and financial service providers who can now engage with their customers – constantly!!  
How do you balance providing service without overwhelming consumers with too many ads or too much choice? And will what works in Peoria sell the same in Punjab? Can providers manage identity detection across multiple devices? How do you develop for different devices and platforms, security threats, broadband access and languages?
Panelists:  
Dean Petracca, Partner, PwC

Mark Watson, Executive Vice President & General Manager, Antenna

Pedro Santos, Chief Strategist, E-Commerce, Akamai Technologies

Bob Schukai, Global Head of Mobile Technology, Thomson Reuters
Breakout 2:  mHealth – How access can save lives 
With emerging technology individuals are able to take control of their healthcare needs and wellness through the use of mobile.  
How do providers justify the ROI and will the payment follow? What technologies exist to increase access and communication between doctors and patients? Will better access provide more timely to improve patient care while reducing costs? 
Panelists:
Ronald Dixon M.D., M.A., Director of Virtual Practice Project, MGH

Patrick Hayes, Vice President, CSMG

Lori Lazzara, GM, Patient Monitoring Systems Organization, Philips Healthcare

Maria Malavenda, Chairman & CEO, Konnected Consulting
 11:00am - 12:00pm
Breakout 1: Media Convergence – Its impact on our entertainment choices and traditional providers 
The opportunities now to receive video content from either TV, computer, iPad or mobile device changes the way we are entertained and more importantly how we interact with our entertainment.  This transition from just 'watching TV' to managing our programing creates as many questions as opportunities. 
What does this convergence mean for traditional carriers?  And if they are no longer the primary providers, who is going to pay for the content we expect?  Are keeping pace with the rest of the world? High quality broad adaption video (beyond short clips) over mobile is not really solved – and may never be – how do you deal with this constraint? Or are there opportunities we need to capitalize here? 
This panel of technology enthusiasts will share their thoughts around how media convergence is changing our daily lives here and around the rest of the world.
Panelists:
Carl Stjernfeldt, General Partner, Castile Ventures

Tom Erskine, Director, Communications & Media Industry, Pegasystems

Tom Kennedy, VP Marketing, bni Video

Jonathan Morgan, Service Provider Marketing, Cisco Systems
Breakout 2: Mobile Technology Innovators - and what they are doing to change your lives
Key mobile innovators have enabled significant changes to our world. These mobile thought leaders will discuss the evolutions and revolutions by wireless technologies. This interactive discussion will explore a wide range of wireless technology trends including: green tech, the cloud, managing costs in content delivery and solutions carriers need to manage traffic.
Panelists:
Fabrizio Capobianco, President & Chairman of the Board, Funambol

Eric Giler, CEO, WiTricity

Ryan Moore, General Partner, Grand Banks Capital

John St. Amand, CEO, Movik
12:00 to 1:00 pm
Yes We Can: Making Money In Mobile
Can mobile learn from the mistakes of our founding fathers of the Internet on how to grow quickly but generate revenue... and even profits... at the same time? There are numerous business models working - which ones will the market reward and which will need to be reinvented to see success.
Panelists:
Kara Swisher, Co-producers & Co-hosts D: All Things Digital & Technology Columnist & Reporter, Wall Street Journal
Sean Dalton, General Partner, Highland
 Walt Doyle, President & CEO, Where.com
 Michael Shim, VP Mobile Partnerships, Groupon 
1:00 pm - 1:30pm
Networking Reception with local and global mobile leaders
Demo's:
Thanks to our Sponsors:
Thanks to our Supporting Organizations: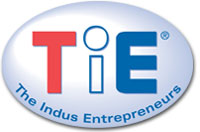 Cancellation Policy:
Cancellations must be received within five business days prior to the event.. A $25 cancellation fee will apply. There are no refunds for cancellations received less than five days before a program. You may exchange you registration at anytime with another employee at your company at no extra charge.
Attendee List
Sort by:

Date

|

First Name

|

Last Name
When & Where

Kendall Square Marriott
Two Cambridge Center
50 Broadway
Cambridge, MA 02142


Friday, May 13, 2011 from 7:30 AM to 1:30 PM (EDT)
Add to my calendar
Organizer
Mass Technology Leadership Council
MassTLC Major Event - Spring Meeting: The Global Impact of Mobility