Looks like this event has already ended.
Check out upcoming events by this organizer, or organize your very own event.
MassTLC 2012 Annual Meeting: Accelerating the Next Technology Revolution

Wednesday, March 7, 2012 from 8:00 AM to 11:30 AM (EST)
Event Details
On-line registration is now closed.  Walk in registration will be available at the event.  The member rate for this event is $90, the non-member rate is $175.

MassTLC 2012 Annual Meeting
Accelerating the Next Technology Revolution: Why Massachusetts will Dominate
March 7, 2012, Hyatt Regency, Cambridge, MA
Networking & Registration at 8:00am; Program begins at 8:45am
OVERVIEW
With an explosion of new technologies and strategies on the horizon, 2012 is shaping up to be as transformational as the 1990s internet boom. According to Forbes and several leading analysts, cloud computing, software as a service, big data and mobile will lead the way and Massachusetts is well positioned to prosper. Join us for an exciting conversation exploring the trends, opportunities and strategies for capitalizing on the next wave of innovation.
In addition, MassTLC is privileged to host Bill Campbell, the "Silicon Valley Coach", Chairman of Intuit, and member of Apple's Board of Directors, in a fireside chat with Bill Taylor, co-Founder of FastCompany as they take a deep dive into strategies that will help take you and your company to the next level.  If you area CEO looking to grow your company, an Entrepreneur looking to launch, an Executive looking to build your business unit, or just a tech lover interested in hearing the "guru to Apple and Google" share his insights on successful strategies for taking an ordinary company and making it extraordinary, then this is a must attend event for you.
AGENDA
COUNCIL VISION
Mohamad Ali, MassTLC Chairman, SVP & President, Avaya Client Services
As Chairman of the Council, Mohamad Ali will lay out his agenda for 2012 and share his insights on the impact the tech sector's success has on Massachusetts' economic growth.
LEAD OR BE LED BY FEAR
Roger Brinner, Partner and Chief Economist, The Parthenon Group 
Roger Brinner is a partner and chief economist of The Parthenon Group and a distinguished economist and business advisor to corporations and governments across the globe.  Brinner will share his insights on the state of the economy and challenge us to think big, be aggressive and explore the opportunities a market like this presents to CEO's and entrepreneurs.
HOW DOES MASSACHUSETTS COMPARE, release of the 2011 Mass Technology Collaborative Index 
Pamela Goldberg, CEO, Mass Tech Collaborative
The Mass Technology Collaborative (MTC) Index provides the leading comparative research on Massachusetts strengths, weaknesses, and competitive position against nine of the Leading Technology States (LTS). Join us and be one of the first to gain insights into where Massachusetts is positioned to capitalize. Learn more about MTC Index here. 
FROM ORDINARY TO EXTRAORDINARY
Fireside Chat: Bill Campbell, the "Silicon Valley Coach", Chairman, Intuit, and member of Apple's Board of Directors, interviewed by  Bill Taylor, Co-Founder, FastCompany
Referred to as "the secret coach" by Money Magazine and known as "guru to Apple and Google…the most confidential advisor in Silicon Valley", Bill Campbell is one of the most coveted executives in the technology industry.  In a Fortune Magazine article, Eric Schmidt, former CEO to Google said of Bill Campbell "His contribution to Google - it is literally not possible to overstate. He essentially architected the organizational structure." While Steve Jobs commented, "He loves people, and he loves growing people."
 Bill Taylor's expert interviewing style coupled with his own expertise on scaling will provide the audience with a dynamic and insightful look into what it takes to go from ordinary to extraordinary as you build your business.
Read more about what you can expect at the Fireside Chat from Bill Taylor, co-founder of FastCompany.
To hear some of Bill Campbell's insights check out these videos:
- FoxBusiness, Playmakers, February 2011
- Entrepreneurial Thought Leader Speaker Series, May 2005
BIOS

Mohamad Ali, MassTLC Chairman, SVP & President, Avaya Client Services
Mohamad Ali is Senior Vice President and President, Avaya Client Services. Avaya is a global provider of business collaboration and communications solutions. Under Mohamad's leadership, Avaya Client Services provides planning, integration, product support and managed services.Previously, Mohamad served as Senior Vice President of Corporate Development & Strategy. In this position, he led Avaya's research labs and corporate strategy, drove acquisitions and divestitures, established key partner relationships, and managed the company's emerging product business unit. Mohamad also served as interim Chief Marketing Officer for Avaya.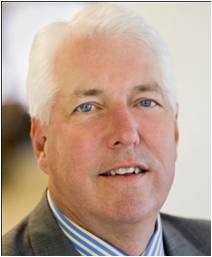 Roger Brinner, Chief Economist, The Parthenon Group
Dr. Brinner is the Chief Economist of The Parthenon Group. He is well known as an expert economist and articulate analyst of the U.S. and international economies.  Roger has many long-term relationships with corporate clients on issues relating to their strategies, market growth, pricing, and equity valuation. 
Dr. Brinner's experience includes senior positions at respected business, academic, and government institutions. Dr. Brinner has been an economics professor at Harvard University and the Massachusetts Institute of Technology, and for more than 20 years led the preeminent economic research group Standard & Poor's/Data Resources.  Roger has also served as a Senior Economist with the President's Council of Economic  Advisors and was a Visiting Fellow with the Federal Reserve.   

Bill Campbell, Chairman, Intuit
Campbell currently serves as Chairman of the Board at Intuit, where he was also President and Chief Executive Officer. He founded and served as President and CEO of Claris Corp., which was purchased by Apple Computer Inc. in 1990. Campbell was Apple's executive vice president, group executive of the United States and has served on its board of directors since August 1997.
Before entering the technology industry, he was the head football coach at Columbia University for six years, and has been chairman of the university's Board of Trustees since 2005. He is also a director of the National Football Foundation and Hall of Fame. 

Pamela Goldberg, CEO, MassTech Collaborative
Pamela Goldberg is CEO of the Massachusetts Technology Collaborative, a public economic development agency charged with strengthening the state's innovation economy and expanding technology- related enterprises throughout the Commonwealth.  An experienced leader, Goldberg has an extensive background in entrepreneurship, innovation and finance, and is the first woman to lead the agency in its nearly 30 year history. Goldberg works closely with Patrick Murray, administration to support critical economic development initiatives that unlock private investment and create jobs for Massachusetts residents.  MTC is currently advancing technologybased solutions that improve the health care system, expand high-speed Internet access and strengthen the growth and development of the state's technology sector.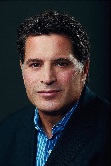 William Taylor, Co-Founder and Founding Editor, Fast Company
Author of Practically Radical: Not-So-Crazy Ways to Transform Your Company, Shake Up Your Industry, and Challenge Yourself
Bill Taylor is a writer, a speaker, and entrepreneur. He is cofounder and founding editor of Fast Company.  Bill's new book, Practically Radical, is being hailed as "a handbook for successful transformation and a great tutorial for implementing your change agenda." His previous book, Mavericks at Work: Why the Most Original Minds in Business Win, was a New York Times and Wall Street Journal bestseller, and was named a "Business Book of the Year" by The Economist and the Financial Times. 
Bill is also writing a popular management blog for Harvard Business Review. He is an adjunct lecturer at Babson College and the co-author of three other books on strategy, leadership, and innovation.
Join this list of companies who have purchased tables and are bringing their teams!
Akamai, AT&T, Autodesk, Avaya, Babdon College, Cisco, Comcast, Deloitte, Dyn, Inc, Foley Hoag, Holland Mark, IBM, Kronos,  Mathworks, Microsoft, Oracle, Partners Healthcare, PwC, Timetrade, UMass Boston & WPI. 
Thank you to our Platinum Sponsors: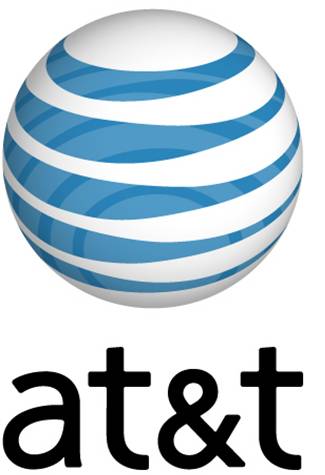 Thank you to our Gold Sponsor: 

Thank you to our Silver Sponsor:

Thank you to our Event Partners



Cancellation Policy: 
Cancellations must be received within five business days prior to the event. A $25 cancellation fee will apply. There are no refunds for cancellations received less than five days before a program. You may exchange you registration at anytime with another employee at your company at no extra charge.
Attendee List
Sort by:

Date

|

First Name

|

Last Name
No one has registered for this event yet.
When & Where

Hyatt Regency
575 Memorial Drive
Cambridge, MA 02139


Wednesday, March 7, 2012 from 8:00 AM to 11:30 AM (EST)
Add to my calendar