Description
MASSIVEPRESENTS: Behringer


---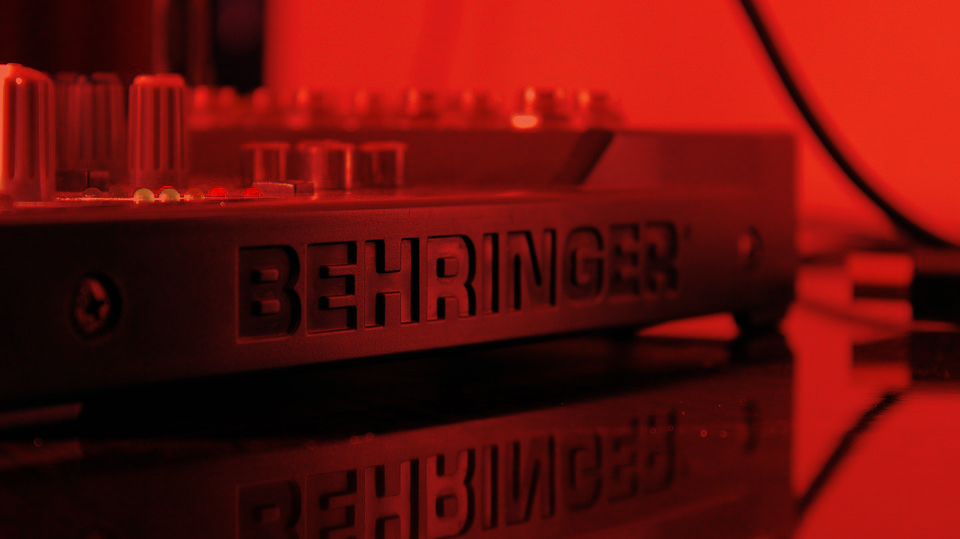 DOORS OPEN AT 6:30PM
FIRST BAND STARTS AT 8PM

Behringer
Summer is over and that means we need to see your beautiful face in order to make it through the winter before it officially starts. That's why we're back with another MassivePresents night on October 11th.
This time MassiveMusic partners up with Behringer, one of the largest manufacturers of loudspeakers, amplifiers, powered mixers, synthesizers. Do we need to say more?
We want to show that hardware can be an excellent tool for creating raw, authentic and creative gems. The rising popularity of Behringer's new line of affordable synths and drum machines means that more people are able to tap into this wonderfully addictive world. During MassivePresents night, Behringer will be demonstrating the electronic side of music production in the brand room area, showing their latest products.
On stage we have three great acts spanning across all genres, as well as our very own Massive crew behind the decks, so you can let loose and show us those sick moves of yours.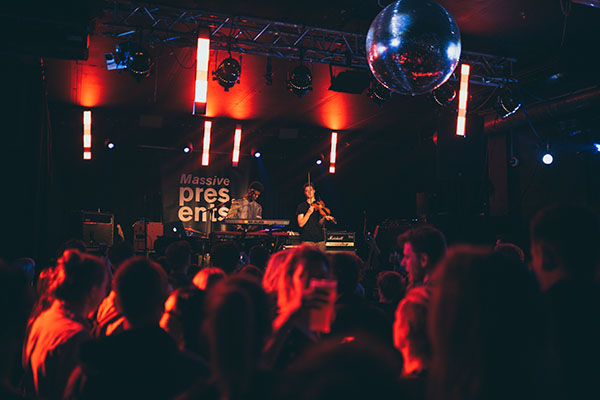 LINE UP
KOALAS

BEAU DAME

STEFANO RITTERI

MASSIVE DJ SET

TICKETS
FREE ENTRY & FREE DRINKS (must RSVP for free drinks: first come, first serve).

Tell your friends, partners and colleagues. Your grandma is also welcome. Feel free to use a pseudonym if you need to register any secret liaison. We won't judge.

See you there?


---
---

KOALAS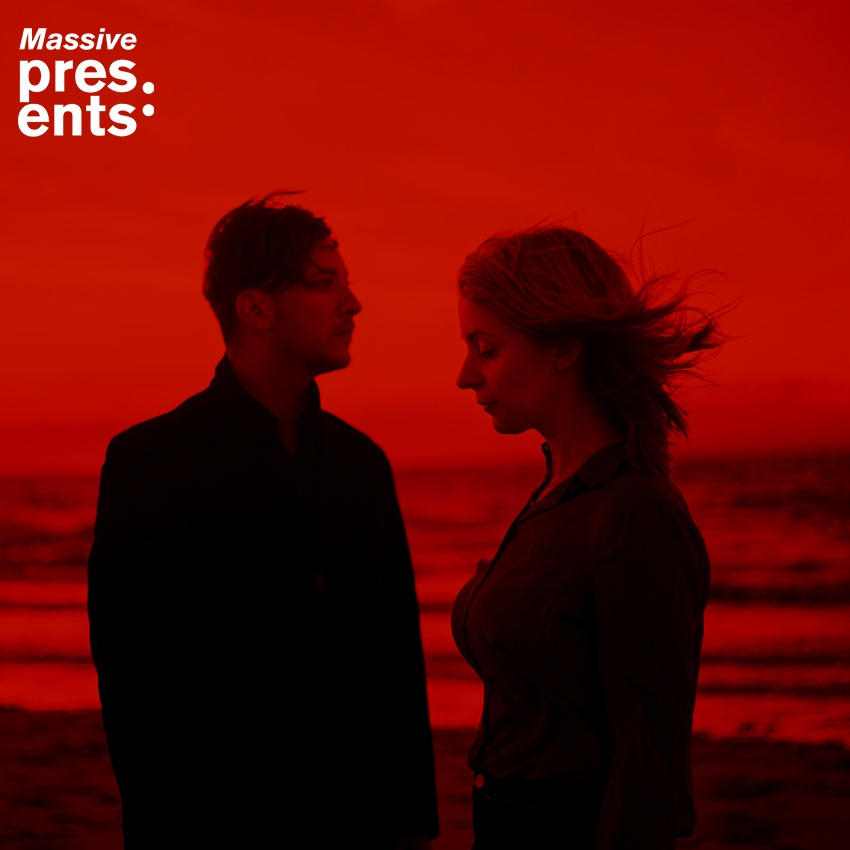 Koalas take influence from electronic artists such as Boards of Canada and Caribou, combined with 80s pop of Eurythmics and Bronski Beat. The synth-pop duo comprising of Samual Jones and Rachel Waters, have just dropped their most upbeat track yet. Sandcastles is a post-summer anthem, perfect for this occasion. Koalas will be performing as a three-piece on stage augmented by a live drummer. The show will be about 80% analogue synths with live drums so what you will be hearing is pure voltage. Super exciting.

⇨ Watch their videos on YouTube
⇨ Listen to Koalas on Spotify
⇨ Follow them on Facebook
• • •


BEAU DAME




Beau Dame is an alternative soul collective from London. Electronica over soul, broken amps over warped beats. Mark Ribot meets Funkadelic meets The Kills. Following the release of their 5-track debut 'Cache', this autumn/winter Beau Dame are playing a series of exclusive London shows ahead of their 2019 global release and tour.
⇨ Listen to their album 'Cache' on Spotify
⇨ Follow them on Facebook
⇨ Follow them on Instagram

• • •
STEFANO RITTERI


Stefano Ritteri doesn't care about genres and boundaries. He makes very recognisable music, influenced by his Italian passion and obsession for obscure samples and homemade synthesisers. In the past 10 years, Stefano has released a handful of diverse and electric labels, such as Get Physical and DirtyBird. As a DJ, his style is also very unique, with mixes of African and Asian traditional songs combined with house and techno. Stefano tours extensively, and his energy takes him to many weird parties and bizarre situations. You better get ready.
⇨ Listen to Stefano's mixes on SoundCloud
⇨ Follow him on Instagram
⇨ Listen to his music on Spotify
Organizer of MassivePresents: Behringer
Hello there,
we are MassiveMusic, one of the leading creative music agencies in the world with offices in Amsterdam, Berlin, London, New York, Los Angeles and Tokyo. We help brands find their voice and tell their story through music. We produce and compose for the advertising, broadcast branding and interactive worlds. But also, we develop music strategies for global brands, provide music search and licensing services, create innovative activations, scout new talent – and throw a mean party every once in awhile.
Our passion for music has not only ensured an award-winning reputation – but makes it so much easier to jump out of bed each morning. MassiveMusic was founded in Amsterdam in 2000 and is proud to have sprinkled its melodic magic on many of the world's biggest brands.