Description


A full day event for anyone interested learning how we can harness smallness in our interventions to achieve deep and systemic change in the built environment.
One can book tickets for the morning (10am-4.30pm), the evening workshop (4.30pm- 8pm) or the entire day.

It features a series of focused 15-minute talks followed by open dialogues from leading urban practitioners sharing the greatest lessons they have learned. Find out how they work in a 'Massive Small' way to achieve better outcomes in their projects, and investigate with us how you can apply this method in your work.

Massive Small is also about the kind of leadership, communication and negotiation needed to work effectively in the complexity of the built environment. In the evening join us for drinks and an interactive 'Forum Theatre' workshop, where actors will play out scenarios based on our publication 'The Radical Incrementalist'.
Meet other urban thought leaders, and find out how together we can 'unleash the small' to fix our systems of urban development and build resilience and sustainability into the fabric of the city from the ground up.

Registered social enterprises, charities, students and community groups receive a 20% discount with the code "msconcession"

---
Agenda
10am: Arrival and Registration
11am - 1pm: Short talks & roundtable discussion
• 'The Philosophy of Massive Small' - Andrew Campbell, Massive Small
• 'Harnessing the energy of communities to transform 100 public spaces' - Darshana Gothi Chauhan, Westminster University
• 'Unleashing smallness through open source technology' - Alastair Parvin, Wikihouse
1pm - 2pm: Lunch break
2pm - 4.00pm: Further talks & discussions
• 'Massive Small: Transforming top-down systems to becoming enablers of smallness' - Kelvin Campbell, Massive Small
• 'Distributed manufacturing systems for disaster relief' - Andrew Lamb, Field Ready
• Architects sans Frontières' approach to change by design - Nikki Sole
4pm- 4.30pm: Drinks in the Salon
4.30pm 6.45 pm: Forum Theatre
• 'Reconfiguring adversarial relationships' - Chris McCormick, Massive Small
6.45pm - 7.15pm: Facilitated knowledge gathering session by Kevin Mascarenhas of Natural Flow Consulting.
7.15 - 8.00pm: Final Drinks and networking
8pm: Close of day
After event drinks at Zetter Hotel, 5 minutes walk from UIC.
---
Speakers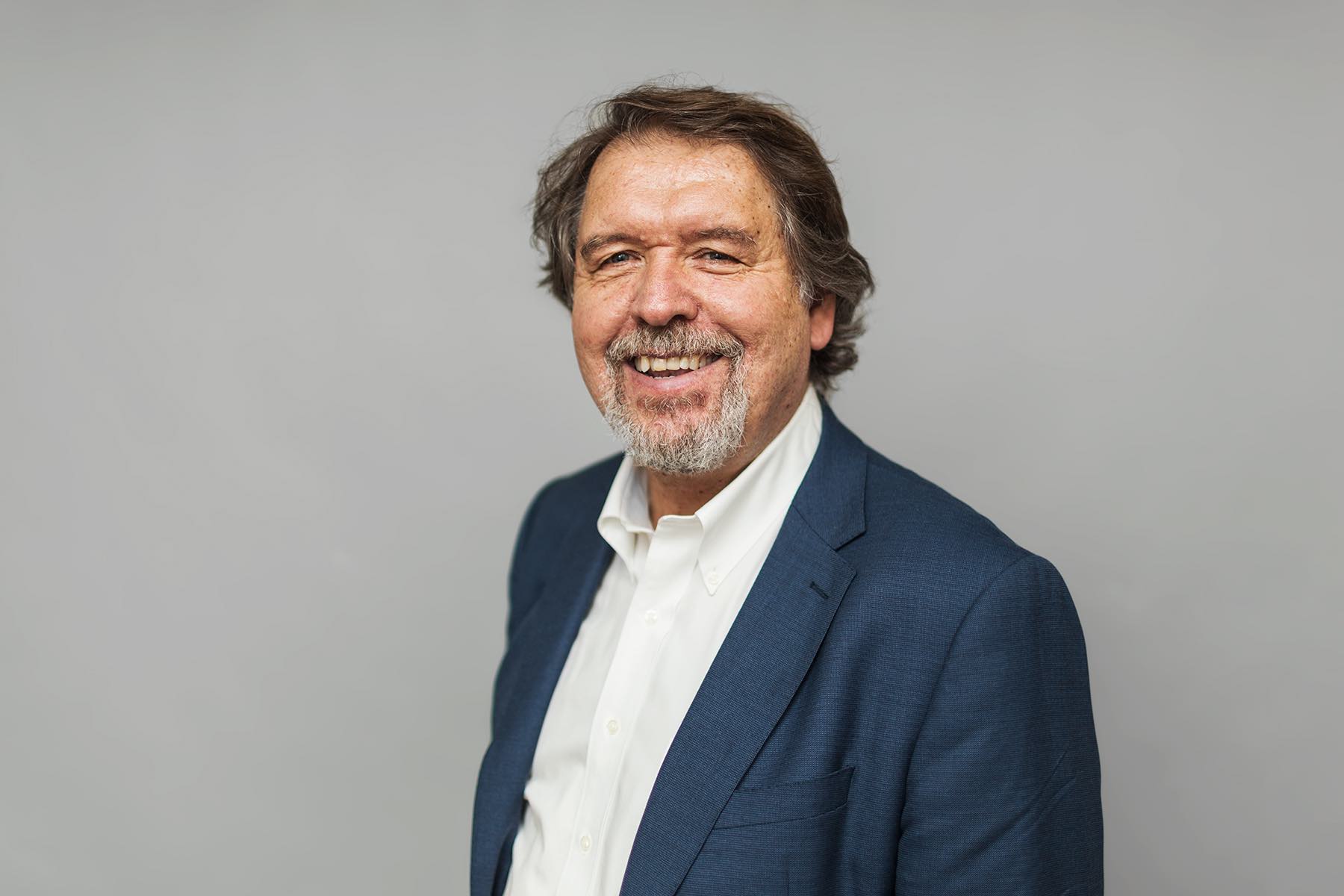 Kelvin Campbell, Massive Small
Kelvin is known internationally as one of the leading figures in the field of urban development. He has written government policy on urban design and published numerous books and articles on the subject.
In 2013 he received the Lifetime Achievement Award at the National Urban Design Awards for his contribution to the profession and was later awarded the 1851 Royal Commission Fellowship in the Built Environment.
Kelvin has worked on urban strategy for socially isolated neighbourhoods throughout his career, in many countries and contexts. This experience has led him to focus on participatory processes, and what he terms 'Massive Small' techniques.
Read more about Kelvin at our website.
---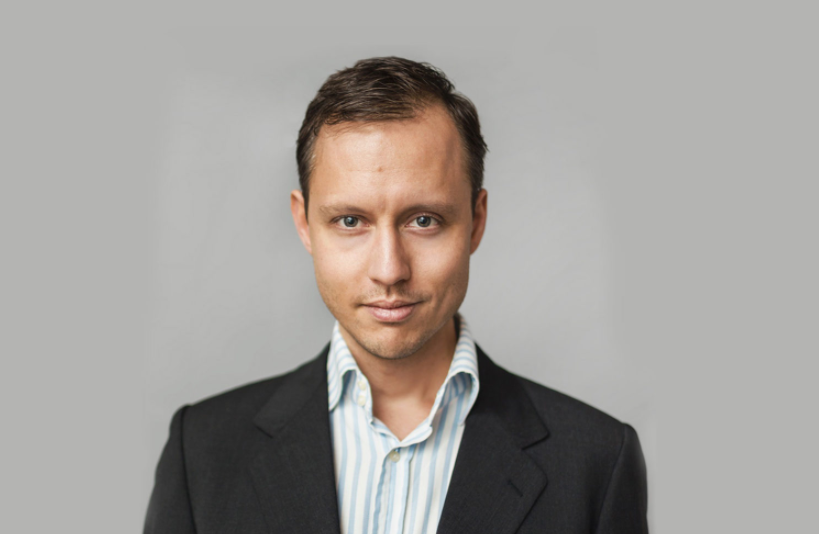 Andrew Campbell, Massive Small
Andrew has been developing Massive Small theory with his father Kelvin for the past 5 years. He has brought his academic background of sustainability and complexity theory to Massive Small, and alongside Lauren Hermanus runs the Massive Small Collective - the movement attempting to share the Massive Small message far and wide.

He believes that it is the collective force of many small ideas, actions and happenings that breathe life into a place, leading to a rich tapestry of urban life. When we are able to understand the conditions that allow the smallness to thrive and emerge, we can grow cities that truly reflect our collective potential and make places we want to be. What intrigues Andrew is how working in this way can also be a crucially overlooked tool to generating adaptive neighbourhoods that are better able to meet the challenges of the future in social, economic and environmental terms.
He will be discussing the underlying philosophy of Massive Small, with reference to Complexity theory, Daoist philosophy and common sense.
---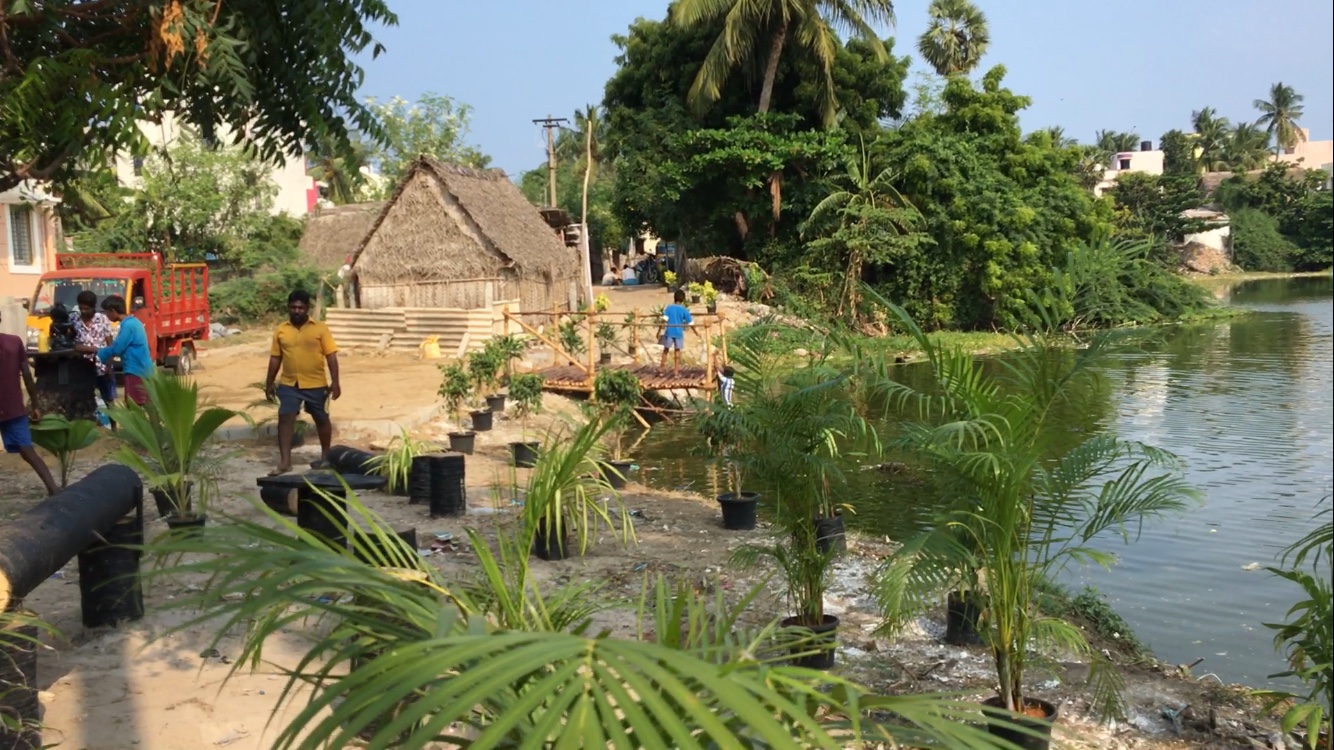 Darshana Gothi Chauhan - Westminster University
Darshana is an urban designer and architect with varied experience of working and managing projects based in the UK, India, Bhutan and Nigeria. She has worked for private and public-sector organisations and is a visiting lecturer at the University of Westminster for the M.A. Urban Design and International Planning Courses. Her work covers masterplanning to furniture design and more recently is geared towards spatial analytics and GovTech projects.
Darshana is the founder of the Westminster Design Competition (South Asia) which was set up in 2012 in collaboration with the National Association of Students of Architecture and more recently Massive Small. The design competition is open to undergraduate architecture students in South Asia and seen over 2000 students from over 90 Universities participate from over 40 cities.
Inspired by the Clean India mission, the competition has evolved as a 'design and build' challenge to bring together the energy of young creative minds and local communities to 'Transform 100 public spaces'. The design challenge is a live example of scaling up the impact of 'Small' changes to make a 'Massive' difference at a regional level.
---



Alastair Parvin - Wikihouse Foundation
Alastair Parvin is a strategic designer, civic entrepreneur and the co-founder of WikiHouse Foundation. He is currently working on better housing systems, open source sustainable technology, distributed production and how the digital revolution might help us reinvent our housing economy and build more resilient, democratic cities. Although he trained in architecture, his work extends outside its traditional framework, looking at the invisible economic, social, political and industrial forces behind it. He is a co-inventor of WikiHouse, a digital building system which is using open design and distributed digital manufacturing to radically democratise the production of homes.

---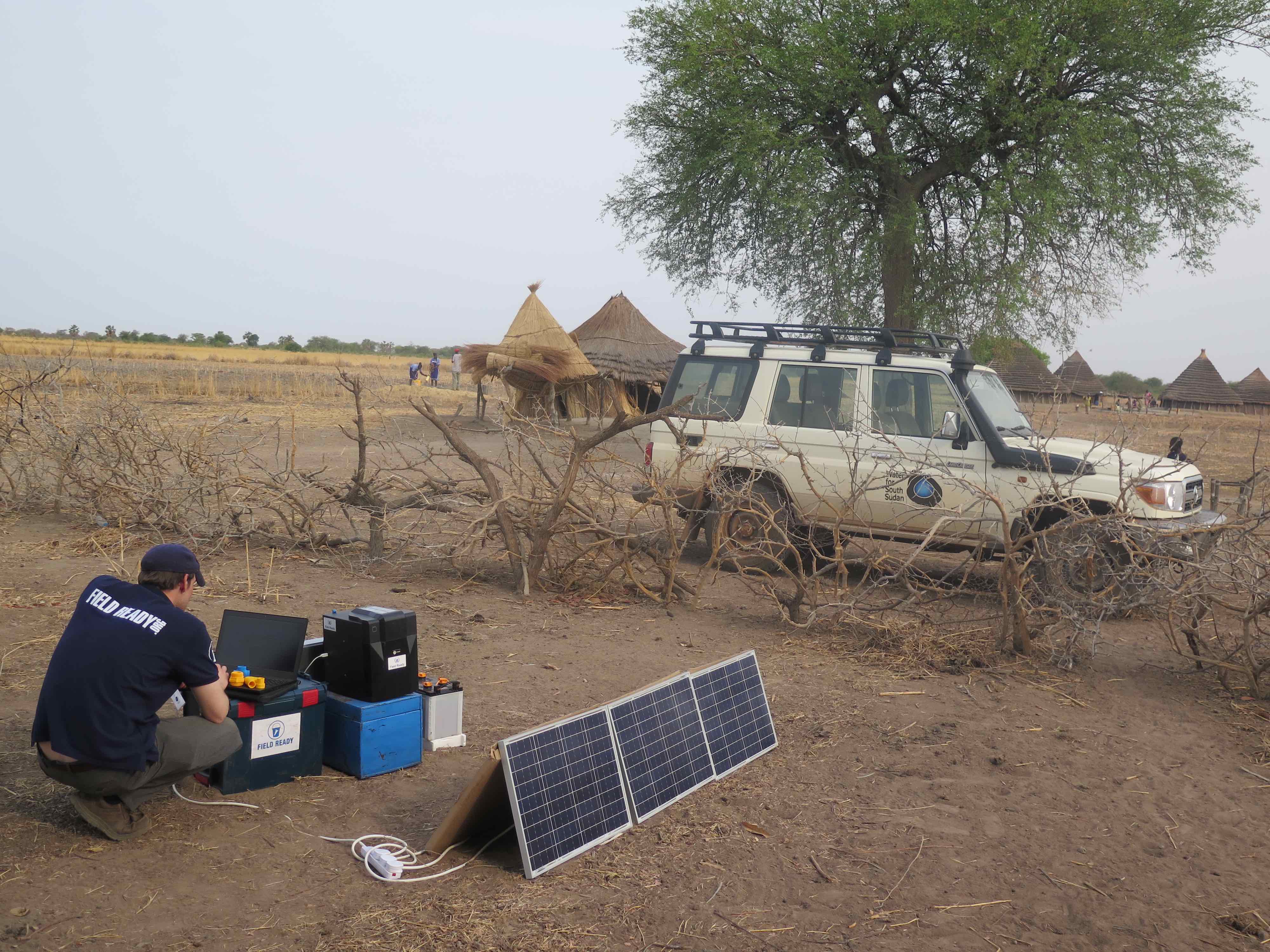 Andrew Lamb - Field Ready
Andrew Lamb is an enthusiast for 'massive small', complexity theory and cybernetics and works on applying these theories into international development and disaster relief practice. He is the Global Innovation Advisor for humanitarian organisation Field Ready, which uses 'massive small manufacturing' to make aid when and where it is needed. He was previously the Chief Executive of Engineers Without Borders UK, leading a movement to embrace 'massive small change' in engineering and development. Andrew studied systems engineering at the University of Cambridge, has worked for UNESCO and the World Bank and is on the board of the Appropedia Foundation, RedR UK and the Centre for Global Equality.

Between 60% and 80% of all the income that goes into emergency relief agencies is spent on procurement and supply chains: buying aid items and getting them to where they are needed. This approach reflects a paradigm of production that emerged in the industrial revolution but, despite a great deal of effort, aid supply chains are expensive, slow and fragile. Developing countries and disaster affected areas are not well served by mass manufacturing in far away places. Field Ready's work is about applying massive small manufacturing – instead of making lots of things in one place and shipping them, we make smaller quantities of things in lots of places. We do this using exponential technologies, combinations of digital and traditional techniques, and through the Internet and have shown that for certain items the approach is cheaper, faster and better. The talk will focus on some of Andrew's thoughts on the theoretical underpinnings on this approach that are reflected in Field Ready's approach – concepts like 'variety engineering', 'viable systems model', 'external resources for cohesion' and support for new types of funding and platforms that support humanitarian innovation.
---


Evening Workshop Facilitator: Chris McCormick, Massive Small
Chris is passionate about creating lasting change in the structural processes that form our built environment. He has lived in four different capital cities, working largely in the property and construction industry. Today he works as a process designer and facilitator focused on interpersonal communication, using forum theater as a central methodology. He is a member of Massive Small, and a partner in the communication consultancy www.splint.no based in Oslo.
About the evening workshop Chris will be running:
Small believes that to create 'fields of emergence' - the conditions that lead to spontaneous creative possibilities in cities - it takes more than spatial and organisational expertise. We also have to consider the more intangible social and psychological aspects of what it takes for us to work together successfully as urban practitioners. It is the quality of our communication that can determine whether or not projects go ahead and how successful they become. As such, reconfiguring the adversarial touch points we experience in urban development processes is an essential component to get right.
To gain greater insight into this, in this workshop actors will play out an example of the kind of complex working relationships we often find ourselves in. This workshop is interactive, using 'Forum Theatre' as a way to explore the dynamics at play when confronted with challenging and complex situations. The facilitators of the workshop will be playing out scenes and inviting participants to question the characters and attempt to influence the way the scene plays out.
This method has been used successfully in many industries and contexts. It is based on the work of Augusto Boal, who had the conviction that "theatre is a form of knowledge that should and can be a means of transforming society. Theatre can help us build our future, rather than just waiting for it".
---
Location: Urban Innovation Centre, Farringdon, London




---
Notes:
Header Image: "Buildings and Water" copper screen print by Charlie Peel for the grassroots, London National Park City Initiative. More info at urbangood.org

Registered social enterprises, charities, students and community groups receive a 20% discount with the code "msconcession"
---
This event is in partnership with the Geovation Centre, who have helped to make it possible.