About this Event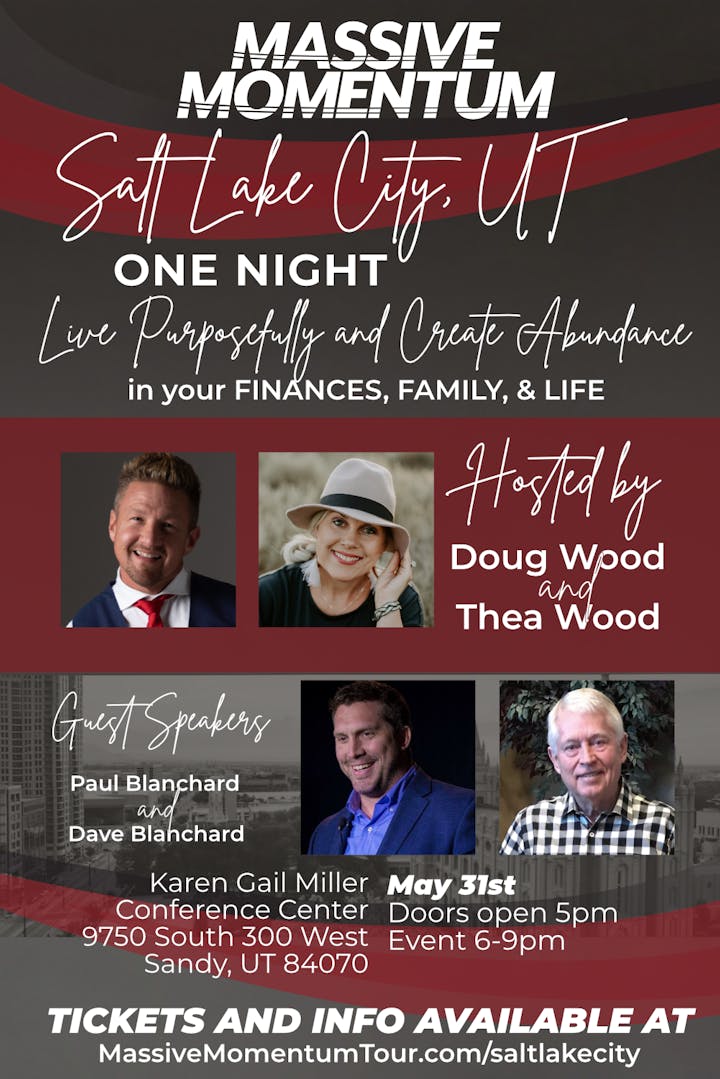 The Massive Momentum Tour is a 30+ event, nationwide speaking tour featuring Doug and Thea Wood's message of purpose, freedom, and authenticity. They share their transformation stories of going from struggling in their faith, finances, and marriage, to thriving in each area. Their message is for average people (just like them) with above-average desires to become the best version of themselves.
They imagine a world where people live and express the riches within, rather than purely pursue the riches without. Doug and Thea's authentic and relatable communication style creates instant connections with anyone who desires more for their life.
They are in demand speakers, co-founders of Valor Global Online, an innovative school bringing synergy to students and their families worldwide, and the founders of Aradaya Media and Publishing,.
They have also been called the entrepreneur family, as their three children, Amaya (14), Katelyn (11), and Phoenix (2), are also writing books, speaking, starting businesses of their own, and fully embracing their family's legacy.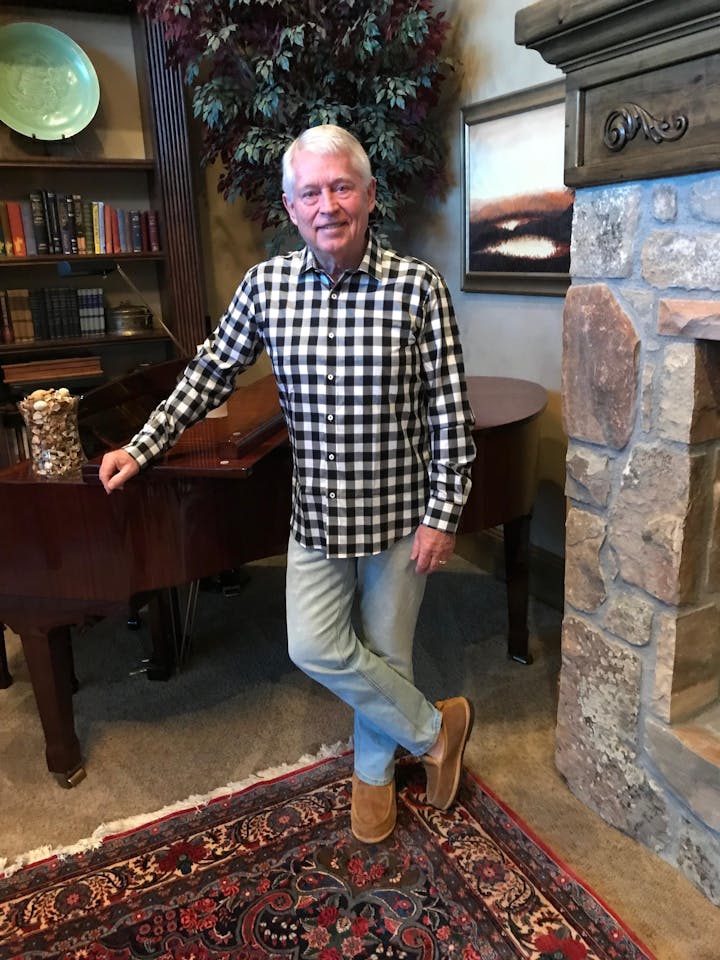 The Event Hosts for the Salt Lake City Event are Dave and Paul Blanchard.
With an extraordinary background in sales, management, networking, commercial and residential real estate, television and film, Dave is the consummate "renaissance man" of business. An all conference middle linebacker in high school and a free safety at Ricks college, Dave has never been afraid to hit the real issues head on and does so with extraordinary clarity and accuracy.
In 2000, a unique door opened and a new chapter and a new mission in life commenced. After being inspired by the feature film script Dave wrote for one of Og's books, Bette Mandino, Og's widow, contacted Dave offering him the film rights to The Greatest Salesman in the World. A few years earlier while working through a very dark night, this book, which includes the Ten Scrolls, had a profound impact on Dave's life. He was ecstatic. By the time Bette and Dave finished their conversation, Dave would not only run with the film rights, he would create a new company focused on bringing Og's principles into the 21st Century. This decision planted the seeds for what has grown into The Og Mandino Leadership Institute.
Dave has inspired thousands at large venues, facilitated incredible results with hundreds of organizations, fortified numerous marriages, and helped individuals maximize strengths and jettison unhealthy habits of thinking. In his book, Today I Begin a New Life—Intentional Creation, Dave lays everything on the line as he shares the principles of Intentional Creation and the lessons he has learned.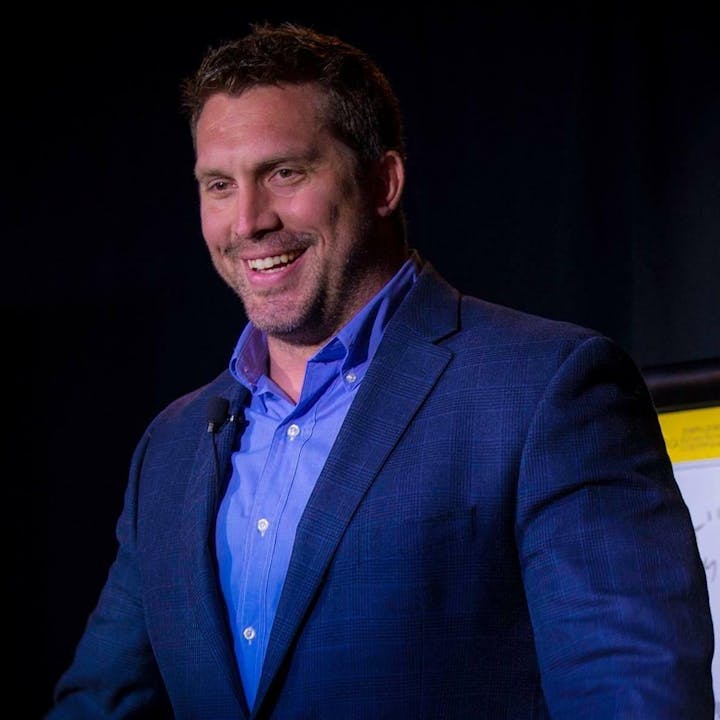 Paul Blanchard is the President of the The Og Mandino Leadership Institute. Considered a habit dynamics expert, Paul has spent the last 12 years as a professional speaker, corporate trainer, business leader, and coach focused on inspiring and teaching creators, entrepreneurs, and independent thinkers how to increase performance, income, and fulfillment.
In 2010, Paul accepted an invitation to join the iconic Jack Welch, former CEO of General Electric, in building one of the top 25 Executive MBA programs in the world. Paul was responsible for growing the program by over 40% year over year at a time when most MBA's were shrinking or evening closing their doors.
The latest chapter in his life was started in 2014 when his father made him an offer to join him and return from the east coast to partner with him in carrying the principles of Og Mandino into the 21st Century. Og Mandino wrote the perennial bestseller The Greatest Salesman in the World. This monumental book sold over 25 million copies in over 25 different languages and the Institute carries on Og's legacy and his passion and dedication for challenging mediocrity and teaching the greatest secrets of success.
Paul has an insatiable passion to work with others on this journey of deep work and lasting success. He has had incredible triumphs and crushing defeats in life, each one giving him great insight into what actually works and what doesn't. With diverse experience and proprietary principles and tools, Paul offers significant insight, guidance, and impact to your personal, business and organizational journey.
Above any and all professional accomplishments, Paul values his beautiful wife Ashley and three daughters Layla, Audrey, and Charly above everything in this life. They are his biggest cheerleaders, his bedrock of support, and the core of his passion in life.