About this Event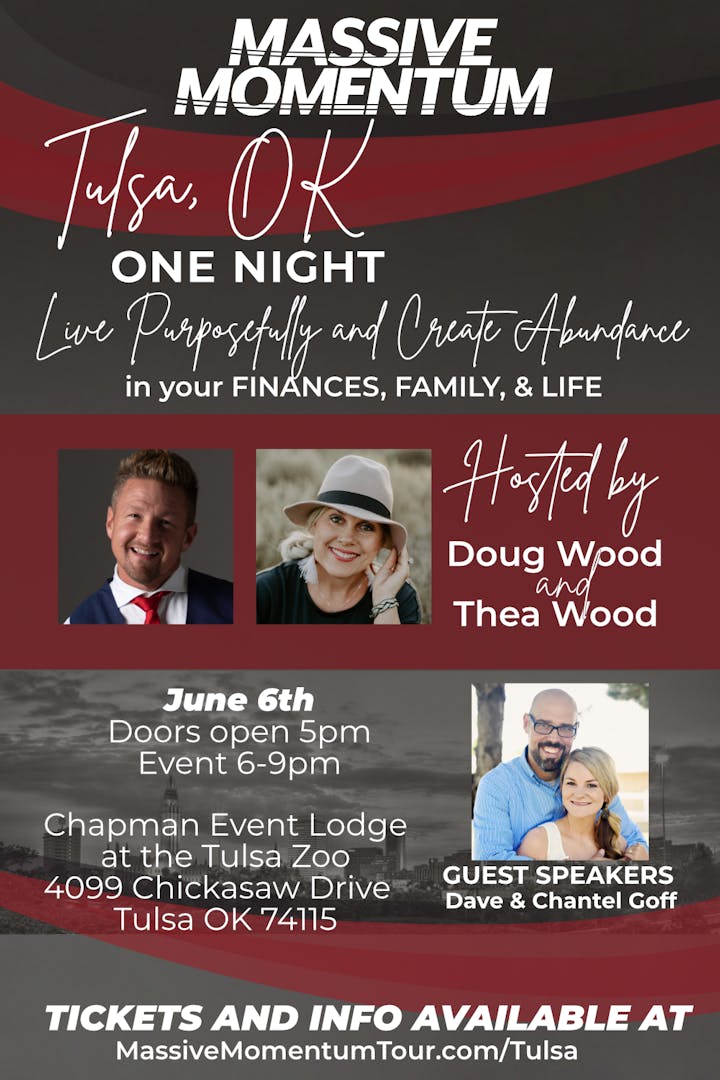 The Massive Momentum Tour is a 30+ event, nationwide speaking tour featuring Doug and Thea Wood's message of purpose, freedom, and authenticity. They share their transformation stories of going from struggling in their faith, finances, and marriage, to thriving in each area. Their message is for average people (just like them) with above-average desires to become the best version of themselves.
They imagine a world where people live and express the riches within, rather than purely pursue the riches without. Doug and Thea's authentic and relatable communication style creates instant connections with anyone who desires more for their life.
They are in demand speakers, co-founders of Valor Global Online, an innovative school bringing synergy to students and their families worldwide, and the founders of Aradaya Media and Publishing,.
They have also been called the entrepreneur family, as their three children, Amaya (14), Katelyn (11), and Phoenix (2), are also writing books, speaking, starting businesses of their own, and fully embracing their family's legacy.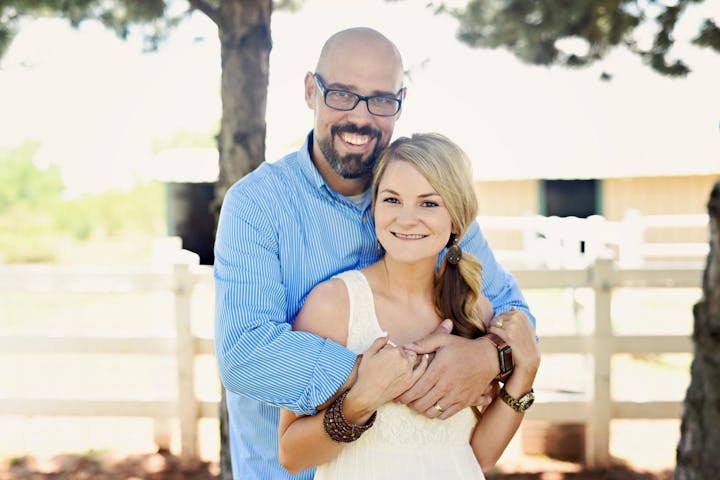 Dave and Chantel Goff love life and love people. For nearly two decades they have served full time in church ministry, pouring into others and serving the local church and community.
But like many others, they had failed to pour into themselves. In his late 30's, Dave found himself at the staggering weight of 406 pounds. It was a breaking point. Things had to change.
After getting accountability and losing a combined 150 pounds, they have discovered a passion for helping others find the same freedom. Since then they have gone on to coach thousands of others across the US to do the same.
They now live in Bixby, OK along with their beautiful daughter, Emma where they continue to minister to others spiritually, but also to assist people to find physical, emotional and financial freedom as well.