Description
FREE BEER, TACOS, AND A-LIST PANEL!!!!
Free booze, awesome tacos, and a collection of panelists that would rival the best conference panels FREE courtesy of our sponsors. Now that we have your attention, here are the details.
SoCal is a hotbed of console, social, mobile, MMO and casual game developers, ranging from public companies to the indie devs working on nights and weekends, but few opportunities to pull the community together. We're hosting the first meetup that will be held on a quarterly basis.
Come meet developers, publishers, investors, partners, employers, service providers and more. Listen to GDC level panelists discuss relevant issues to the gaming community.
SIGN UP QUICK AS WE EXPECT THIS EVENT TO BE OVERSUBSCRIBED. We have an outstanding panel and a great opportunity to meet with others in the community.
The Panel
Our first panel is on the intersection of Hollywood and Gaming, and we have a top caliber panel including:
This event serves alcohol and is 21 and over. If you look under 21, we'll card - take it as a compliment. In the event you want to be carded, just wink twice and ask, "how are the tacos?" and we'll do it.
We'd like to thank our awesome, amazing, and good looking sponsors, who in addition to being good looking, offer amazing services. These aren't just any sponsors, but folks whom we know their services and can vouch for their awesomeness.
AWESOME TACO SPONSOR: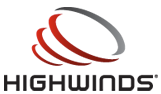 Those delicious tacos are brought to you by our awesome friends at Highwinds.
Highwinds is the leading CDN provider for gaming companies. Leveraging their position and expertise as both a content delivery and network services provider and a software development shop, they've created the GDN as a focused initiative to solve the problems online gaming publishers face. It integrates Highwinds' global CDN and a gaming software stack that enables faster downloads, lower delivery costs, fewer abandonments, a unique download manager, and real-time analytics. As the backbone of Valve's Steam service, Highwind's speed, performance and reliability are well proven and tailored to the needs of gaming companies across mobile, social and beyond. Thanks to Highwinds for generously supporting the event. For more information on Highwinds services, please contact Mike Padula at mike.padula@highwinds.com
AMAZING KEG SPONSOR:

The beer you drink that night is brought to you by our friends at Pocket Change.
Pocket Change has created a monetization platform for mobile developers that is both user friendly and monetizes at a far greater rate than traditional ads. The platform enables iOS & Android game developers to monetize their apps via a token system akin to the ones used by real word arcades. For more information on using the Pocket Change platform, please contact Wally Nguyen at wally@pocketchange.com
We are grateful for the support and help of the following companies who are helping us host this event: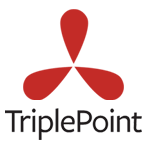 TriplePoint is the premier gaming PR company who count companies like Lego, Sega, RockYou, Atari, Evony, Nyko Technologies, Gunnar Optiks, Bolt Creative, and much much more. Their deep knowledge of the gaming industry and expansive contacts within gaming and mainstream media alike make them an ideal partner to help take your message to a targeted and high value audience. Whether you are trying to launch product, raise money, or build general corporate awareness, TriplePoint can help. TriplePoint worked with Massive Joe with the Age of Monsters launch and helped craft and control the messaging which resulted in positive press from outlets like Kotaku, Joystiq, G4, USA Today, InsideMobileApps, TUAW, SlideToPlay, 148Apps and more. For more info contact info@triplepointpr.com

FunSockets is building a better way to publish and monetize HTML5 games.
Founded by a team with deep platform and gaming experience, FunSockets is transforming the way games are developed & played across every device. If you are considering building HTML5 games, you should definitely be talking to FunSockets. Email questions to tina@funsockets.com or visit FunSockets.com for more info.

Digital LA is the largest digital entertainment networking organization based in LA, reaching more than 30,000 professionals across our newsletter, Facebook, LinkedIn and Twitter, who work in movies, TV/web series, music, video games, VFX, marketing, advertising, and tech. We organize 5-10 events a month. Recent game panels have included: Games Get Social, Games Go Hollywood, Music for Games, Voice for Games, etc. @DigitalLA Facebook: http://facebook.com/digitalla
Panelist Bios
Jordan Mechner is a video game designer, author, screenwriter and filmmaker, best known as the creator of the Prince of Persia franchise.
His games include the 1980s classics Karateka and Prince of Persia, The Last Express (1997), and Ubisoft's award-winning 2003Prince of Persia: The Sands of Time. Over 17 million Prince of Persia games have been sold.
In 2010, Jordan became the first game creator to adapt his own work as a feature film screenwriter with Disney's Prince of Persia: The Sands of Time, produced by Jerry Bruckheimer. It is the highest-grossing video game-based movie to date.
Jordan's graphic novels include Solomon's Thieves, illustrated by LeUyen Pham & Alex Puvilland, and Prince of Persia: Before the Sandstorm.
He wrote and directed the documentary film Chavez Ravine: A Los Angeles Story, awarded Best Short Documentary of 2003 by the IDA and short-listed for an Academy Award nomination. It received its broadcast premiere on PBS Independent Lens in 2005.
He has published his game development journals from the 1980s as a book, The Making of Prince of Persia.
Follow Jordan at jordanmechner.com and @jmechner.
John August is a screenwriter living and working in Los Angeles.
His screenwriting credits include Go, Big Fish, Corpse Bride, Charlie's Angels and Charlie and the Chocolate Factory. He received a 2004 BAFTA nomination for his screenplay for Big Fish, and a 2006 Grammy nomination for lyrics for Charlie and the Chocolate Factory.
The Nines, his writing/directing debut starring Ryan Reynolds, Melissa McCarthy, Hope Davis and Elle Fanning, premiered at the 2007 Sundance Film Festival and the Venice Film Festival Critics' Week.
He is currently writing the book for the Broadway musical adaptation of Big Fish, with music and lyrics by Andrew Lippa, directed and choreographed by Susan Stroman. The show was announced in June 2011, with plans to reach the stage in 2012.
He has written for several magazines, including Esquire and Men's Health. He has two notable short stories: The Variant and Snake People.
As of August 2011, he's written 39 screenplays. This figure includes spec scripts, assignments, TV pilots and rewrites.
In addition to writing, John runs johnaugust.com. John also operates screenwriting.io which is a database of screenwriting resources, he does the Script Notes podcast with Craig Mazin, created the popular iOS app FDX Reader with Nima Yousefi and Ryan Nelson, launched the Bronson Watermarker Mac app, and named a sunflower seed. If you find that difficult to keep track of, follow him @johnaugust to get real time updates.
Matt McMahon currently serves as Vice President of Mobile for Fox Digital Entertainment, a unit of Fox Filmed Entertainment. He focuses on the license and distribution of Fox films and television series on portable devices such as tablets and smartphones, via carriers and handset manufacturers, and, particularly, on application platforms such as Apple's iOS and Google's Android.
In the apps space, Matt has brought over 30 apps to market, producing best-selling, award-winning apps as Angry Birds Rio, Tap Tap Glee, Avatar, Glee Karaoke, Predators, and Ice Age: Dawn of the Dinosaurs.
Prior to joining Fox, Matt worked at Razorfish, a digital consultancy; early in his career, Matt cut his teeth in political media consulting in Washington, DC.
Matt received a MBA from Georgetown University, McDonough School of Business and a BS in International Politics from Georgetown University's School of Foreign Service.
You can follow Matt @iammattmcmahon
Moonshark (aka Creative Mobile Labs) is a mobile entertainment publisher backed by CAA and Qualcomm bringing to market stunningly original mobile entertainment properties (apps) by pairing the most creative minds in Hollywood with the world's best mobile developers. Moonshark funds, produces, markets and publishes app concepts developed in partnership with creative talent and independent developers.
Matt (aka "Koz"), is CEO of Moonshark. He enjoys good puns (bad ones too), bluegrass, bespoke cocktails, and making homemade gelato (olive oil!). When not Moonsharking, he also plays sax and advises the music education software company, Chromatik. Prior to leading up the Moonsharks, Matt served as head of Sony Music Entertainment's (SME) New Products and Services team, where he was responsible for bringing to market new revenue-generating digital offerings that leveraged SME's artists, music and brands (like Slayer Pinball Rocks for iOS). He also served as Vice President of SME's Web Products team, where he was responsible for the strategy, development and execution of the company's consumer-facing websites, including artist sites, Facebook pages, and MySpace profiles. Matt has also worked at Yahoo! (corporate strategy, product development) and Bain and Company (management consulting). He graduated from Harvard with a degree in Economics but if you ask he'll (annoyingly) say he went to school "in Boston."
You can follow Matt @koz
Organizer of Massive LA Game Developer Meetup #1 - Hollywood meets Gaming
Massive Joe Studios is a mobile studio focused on creating character and story driven games and apps. Massive Joe is founded by Jeff Matsuda, the Emmy Award winning Producer and Creative Director of The Batman cartoon, Mike Su, former VP of Product and Games at Break Media, and Joe Lee, who has worked on films such as Armageddon, Alien vs Predator and more.
Massive Joe's investors include Dave McClure, John August, Riz Virk and more. John August, Nick Wilson (CTO of William Morris Endeavor), Jameson Hsu (founder of Mochi Media) and Riz Virk (founder and CEO of GameView studios) are advisors.